Chef Q&A with Aaron Lirette of GreenRiver, Chicago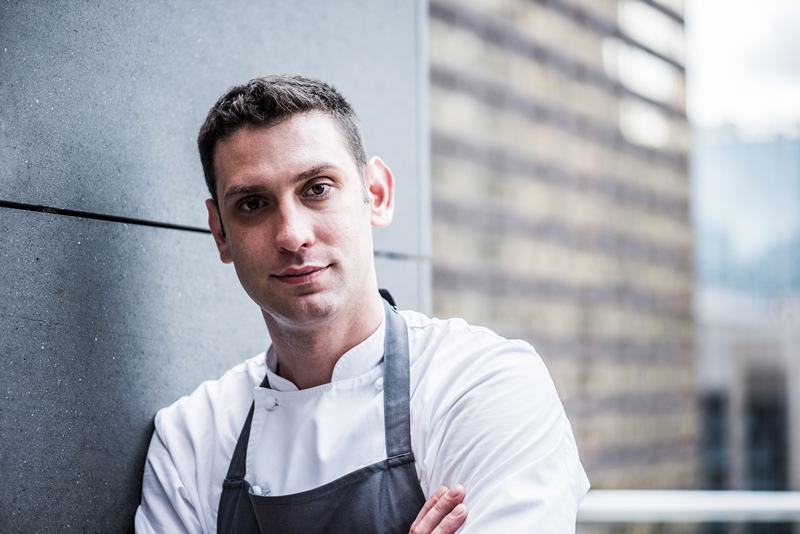 Meet Aaron Lirette in our new Chef Q&A. Aaron is the Executive Chef at GreenRiver in Chicago which have become praised both in the press and by its guests since opening in the fall of 2015. A big part of this is the modern midwestern cuisine by Executive Chef Aaron Lirette, meet him in our Chef Q&A.
Aaron Lirette is the Executive Chef at GreenRiver in Chicago's Streeterville neighborhood. GreenRiver opened during the fall of 2015 as a collaboration between the Best Bar in the World team of Jack Mc Garry and Sean Muldoon and Danny Meyer's Union Square Hospitality Group.
GreenRiver offers seasonal dishes from snack to plates by Executive Chef Aaron Lirette as well as a highly innovative Cocktail list inspired by the Irish Americans who helped made Chicago into what it is today.
Since opening GreenRiver has received one Michelin star as well as three stars from the Chicago Tribune just to name a few. Behind much of this stands Aaron Lirette who never had any doubts about what he would do when growing up. He began experimenting in the kitchen at the age of 10, by 13 he had perfected cream puffs and eclairs and when he was given The French Laundry Cookbook by his mother at the age of 14 he never looked back.
It was never really a question on what you wanted to do when you grew up was it?
It really wasn't. I started cooking at an early age and never stopped. My passion for food just grew stronger as I got older.
The French Laundry cookbook had a huge influence on you at a really early age, do you still come back to it?
Yes. When it first came out in 1999, I was still super young and impressionable. It opened my eyes to fine dining and the experience that one could have. Ever since then it has been a staple on the book shelf at home as well as in the office and kitchen at GreenRiver.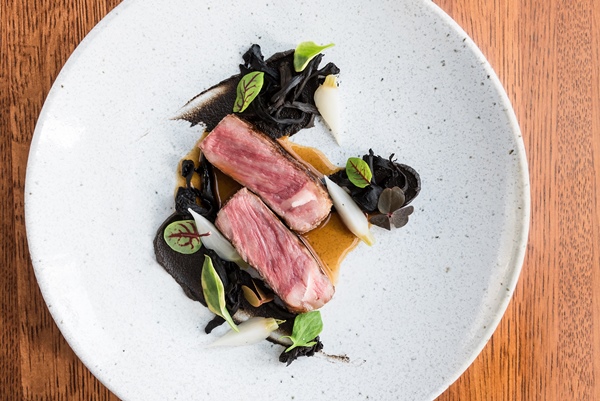 Have you ever had the chance to eat there?
I have not. But will eventually!
How would you describe your cuisine?
Modern Midwestern
GreenRiver opened in 2015 and you just got your first Michelin star, tell us about it.
It's been a great accomplishment and so I'm proud of the team that helped us get to where we are. We have strived for this since the beginning!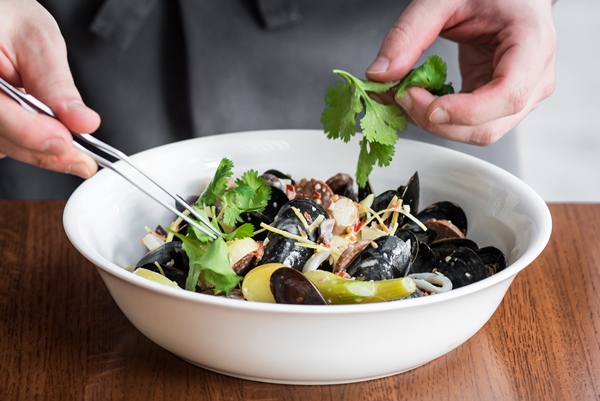 Are you going for a second star as well?
I am happy to continue to evolve with the menu and the guest's experience. I am excited to see where this journey will take us!
What's your favorite thing on the menu right now?
I'm really enjoying the tasting menu. It allows for more unique dishes and flexibility with seasonality. The guests really get a chance to capture personalities on the plate as well the progression and story from a Chef's perspective.
Do you have a creative process when creating new dishes?
Working in the seasons as well as sourcing from great vendors is important in creating new dishes. Collaboration with the team is a huge part of it. It's great to have a supportive team to be able to bounce ideas around with.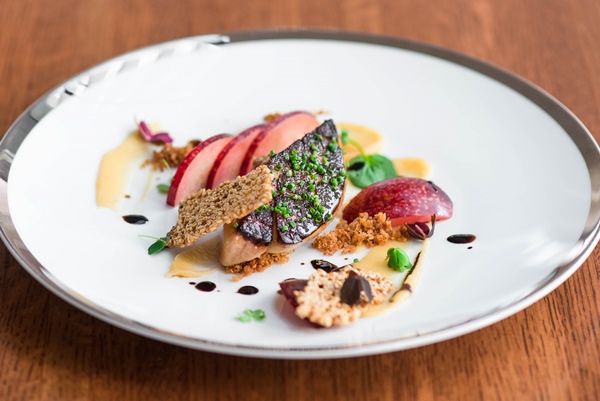 Where do you like to travel for culinary inspiration?
New York has such a strong culinary presence. It's hard not to find inspiration when I visit!
Who do you think we should interview here at Ateriet?
Brian Ahern of Boeufhaus. He is super talented and knows his stuff. But most importantly he is humble.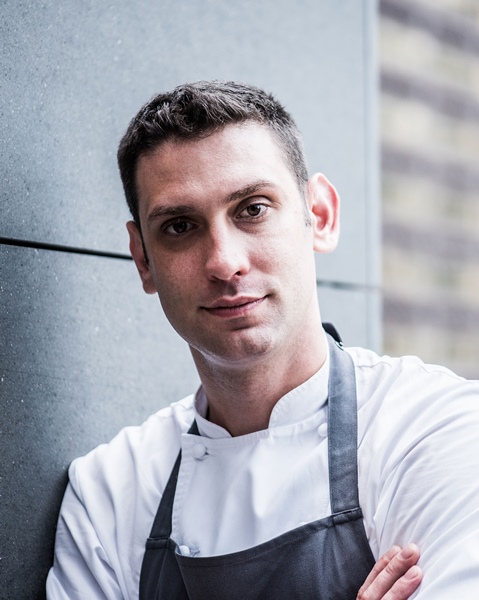 Name: Aaron Lirette
Birth city: Chicago, IL
Current city: Chicago, IL
Previous experience: Chef de cuisine at Acadia; part of the opening team of Celeste
Thank you Aaron Lirette for your time and keep up the good work.
GreenRiver is located at 259 E Erie Street in Chicago on the 18th Floor. For menus and reservations visit them online and on social media. You'll find them on Facebook, Instagram and Twitter.
About Ateriet's Chef Q&A
Chef Q&A at Ateriet is my way of giving great chefs the respect they deserve. I interview chefs from all over the world with the stuff I want to know. If you know a chef I should interview or have any other suggestions don't be afraid to let me know, just leave a comment or send an email. You can read my other Chef Q&A's here or explore all these great chefs and restaurants in my Chef Q&A Map, you'll find it here.