Chef Q&A with Bobby Silva of Sake Rok, Las Vegas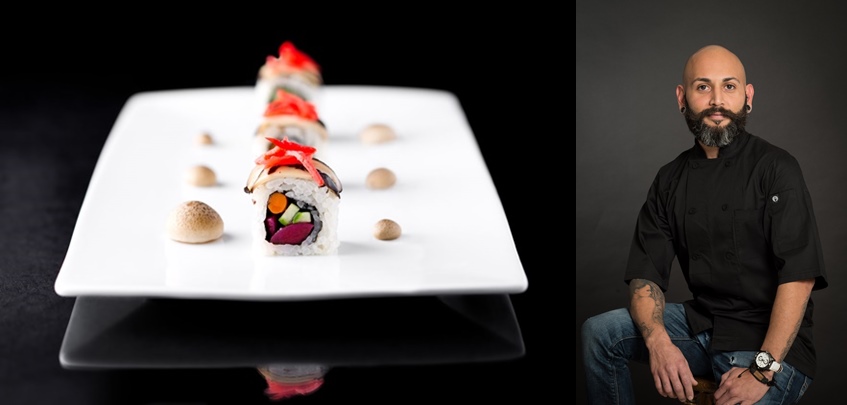 Bobby Silva is the Executive Chef at Sake Rok in Las Vegas which is one of the newest spots in town. Sake Rok offers a fun and social dining experience with Japanese-American fusion food. In this interview  I talk to Bobby Silva about how he became a chef, the Sake Rok Spectacle and how he creates new dishes. Keep reading.
Chef Bobby Silva have been part of the food scene in Las Vegas for more than 17 years. After working at beloved places like Triple George Grill, RM Seafood and Sushisamba he has now moved on to Sake Rok which opened on Las Vegas Boulevard in April of 2016. Dining at Sake Rok is not like a normal dinner. They bring a big dose of Japanese pop-culture, great fun and of course Sake bombs. All this gets paired with the food by Bobby Silva.
On the menu you'll find stuff like Wagyu Beef Maki with wagyu, snow crab, grilled asparagus and white truffle ponzu. A full raw and sushi bar and all the fun small plates you can eat. Naturally this have become a hit in a city devoted to fun. I've got the chance to ask Bobby Silva some questions, let's see what he had to say.
How did you become a Chef?
Becoming a chef was somewhat accidental. My first job was a steward. I knew nothing about working in a kitchen but became intrigued when I saw the line cooks hustling to get orders out on a busy afternoon. It looked challenging, so I jumped right in and started learning the basics. The rest is history.
Did you ever have a different profession in mind?
I always wanted to be an astronaut. I have always been good at math and that was the direction I wanted to go. But then I walked into a kitchen.
Sake Rok is mainly Japanese-American, can you describe the food?
The food here at Sake Rok is Japanese-American fusion. We have everything from sashimi to specialty rolls to small plates and entrees. We designed the menu to cater to family style dining, shareable plates and small bites.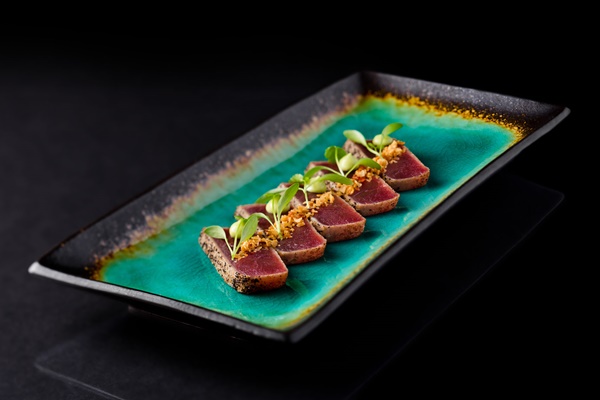 Besides great food it's also a lot about having fun, like the Sake Rok Spectacle. Can you tell us about that?
The spectacle is a major part of what Sake Rok is all about. This is one of the things that separates us from any other venue is Las Vegas. We have an amazing team who choreographs dance routines, lip sync battles and entertains the entire dining room while guests enjoy delicious food and sake bombs.
What is your process when creating new dishes?
For me there is no real process when creating new dishes. There are days where my mind is flooded with ideas, and I will work those ideas into a dish or two. There are also days where I get "writer's block" and ideas are scarce. I guess the process is seeing what the day to day has to offer.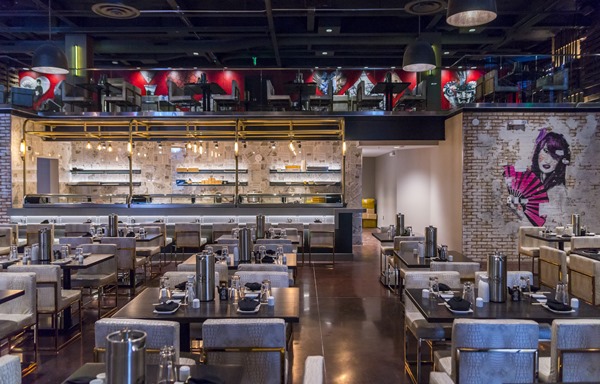 Where do you like to travel for culinary inspiration?
For culinary inspiration there is no particular destination I travel. I like to experience different restaurants and hang out with other chefs for inspiration.
How do you spend a day out of the kitchen?
For the most part I am always in the kitchen. Even when I am not at work I still enjoy being behind the stove or grill, whether it be cooking for myself or entertaining family and friends. It's just something I love doing.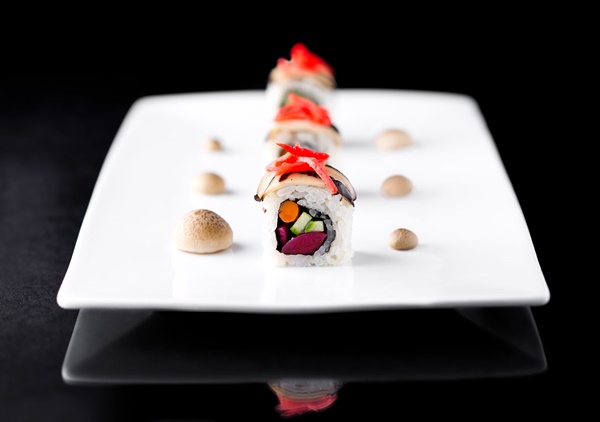 Do you have a guilty pleasure in food, and if so what is it?
Negative.
Who do you think we should interview here at Ateriet?
I think any chef would be good for an interview. We are all unique in our own sense and have different ideas we like to share with others.
Thank you Bobby for your time and keep cooking!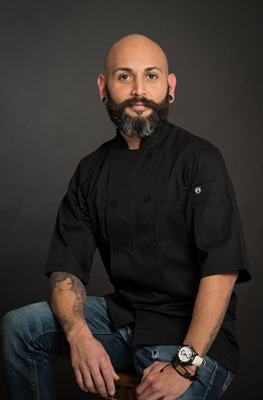 Name: Bobby Silva
Age: 34
Birth city: West Covina, CA
Education: Some college (Culinary School Dropout)
Previous profession: I have always worked in the kitchen
Favorite quote: "Do or do not. There is no try."
About Sake Rok
Sake Rok opened in April of 2016. They offer lunch and dinner daily and is located on 3786 Las Vegas Boulevard, South. For more info and reservations please visit the Sake Rok website. You can also check them out on Facebook, Twitter and Instagram.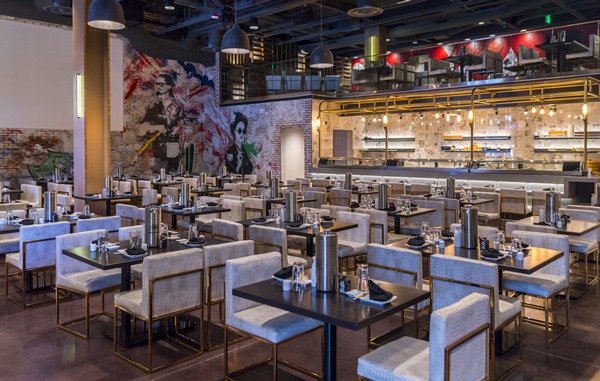 About Ateriet's Chef Q&A
Chef Q&A at Ateriet is my way of giving great chefs the respect they deserve. I interview chefs from all over the world with the stuff I want to know. If you know a chef I should interview or have any other suggestions don't be afraid to let me know, just leave a comment or send an email. You can read my other Chef Q&A's here or explore all these great chefs and restaurants in my Chef Q&A Map, you'll find it here.