Chef Q&A with Brandon Brumback of The Albert at Hotel EMC2, Chicago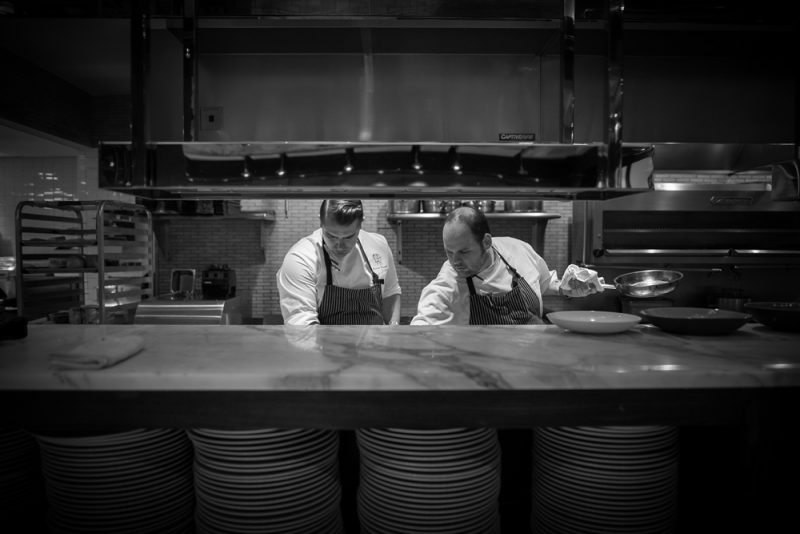 Brandon Brumback is the Executive Chef at the Albert at the newly opened Hotel EMC2  in downtown Chicago. Meet him in our Chef Q&A where we talk about what sets the top restaurants apart, why he left Kansas for Chicago and guilty pleasures, keep reading.
Brandon Brumback joined The Albert when it opened earlier this year at the Hotel EMC2 in downtown Chicago. Brandon Brumback come with plenty of experience from a long list of top restaurants like The French Laundry, Blackbird, Grace and before joining The Albert he helped open The Roister. Now let's talk food.
You've been cooking since the age of 16, what drew you to the kitchen?
I enrolled in a high school culinary class at the vocational school in my district. It was more of taking a chance than a draw. I honestly did not know what to expect.
You're originally from Kansas but have worked in a few different places and now you've been in Chicago for a while, how come Chicago?
I moved to Chicago to follow a girl. That did not end up working out. I also moved here to be closer to good friends of mine.
Can you see yourself going back to Kansas City in the future?
Maybe eventually. I always miss my family and my Kansas City Chiefs.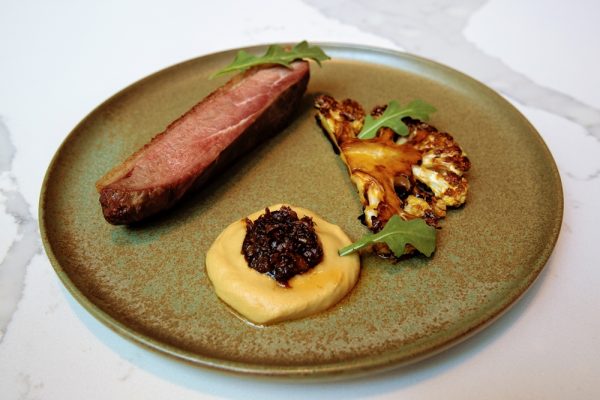 You've worked in many highly acclaimed restaurants like The Fat Duck, Blackbird and Grace. What do you think sets this type of restaurants apart from the rest?
Attention to detail. Understanding what is needed to give their guests the best possible experience. They are also very unique. They offer something that no one else is doing…and they do it extremely well.
Now you've just joined The Albert at Hotel EMC2 as the Executive Chef, what made you do this transition?
The chance to run a kitchen from the ground up.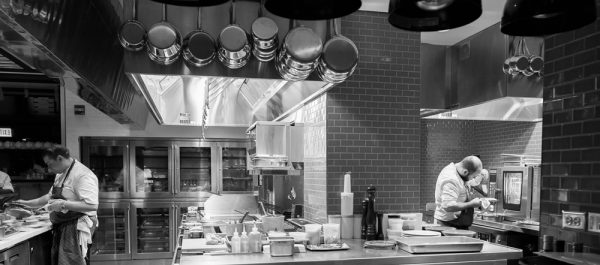 You've seen a few places during your career but this is the first hotel restaurant, what do you think will be the biggest change in your work?
It's actually not the first hotel restaurant. I also worked at Ria/Balsan. These two restaurants came out of one kitchen in the Elysian Hotel (now the Waldorf Astoria). The biggest change will be private dining.
How would you describe your cuisine?
Contemporary, rooted in French & European technique. I believe it is different from the ingredients we use and how we use them. We gather influences from around the world.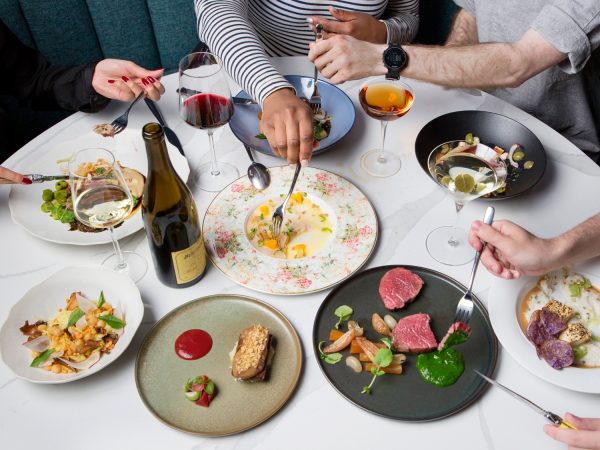 Where do you find inspiration when you're coming up with new ideas?
The ingredients. Farmers send their lists weekly and sometimes twice a week. I also find inspiration from traveling & dining at other restaurants.
Do you have a process when creating new dishes?
My tendency is to discuss a specific ingredient or protein with the team of chefs.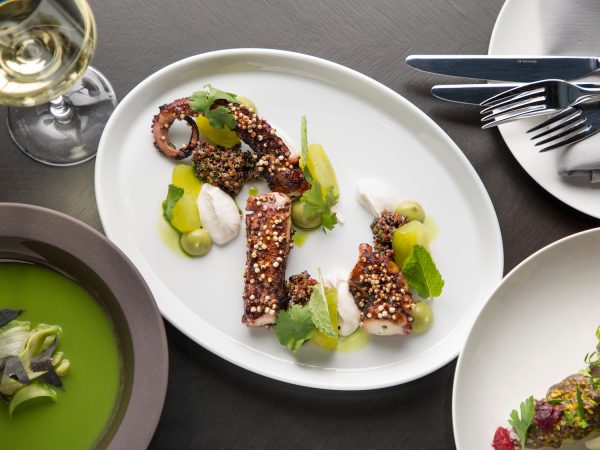 Do you have a guilty pleasure in food?
BBQ. But only in Kansas City.
Do you have another passion besides food, something that you do on a day off to do something else?
Sports. I love Football, basketball, and baseball.
On a night out, what's your drink of choice?
If I am having dinner, usually an Alsatian white wine. Something light and crisp.
When having drinks, either a 7&7 or green chartreuse.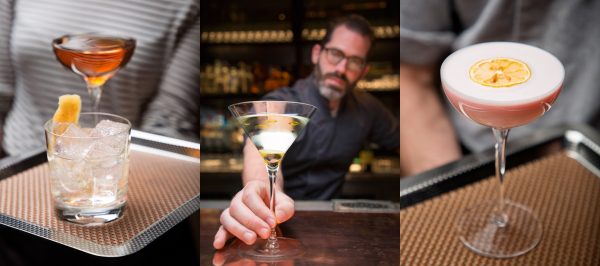 What is your favorite culinary destination?
In the United States, New Orleans. Great culture, vibe, and cuisine.
Outside the U.S., France.
Thank you, Brandon Brumback and good luck with The Albert. More on The Albert and Hotel EMC2  below.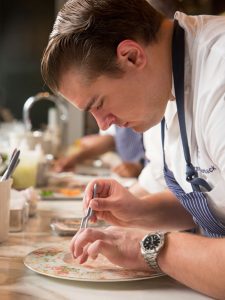 Name: Brandon Brumback
Age: 29
Birth city: Merriam, Kansas
Current city: Chicago, Illinois
Education: Johnson & Wales University
Favourite quote: "As cool as the other side of the pillow" – Stewart Scott ESPN
About The Albert and Hotel EMC2 
Hotel EMC2 is named and influenced by the famous breakthrough by Albert Einstein. A mix of science and art if you will. The name for the hotel's restaurant The Albert is, of course, a nod to the scientist himself.
The Albert offers the food of Executive Chef Brandon Brumback as well as private dining and a full cocktail bar. For menus, bookings and reservations visit The Albert online here. You can also find them on Twitter, Instagram, and Facebook. To check out the Hotel EMC2 head here.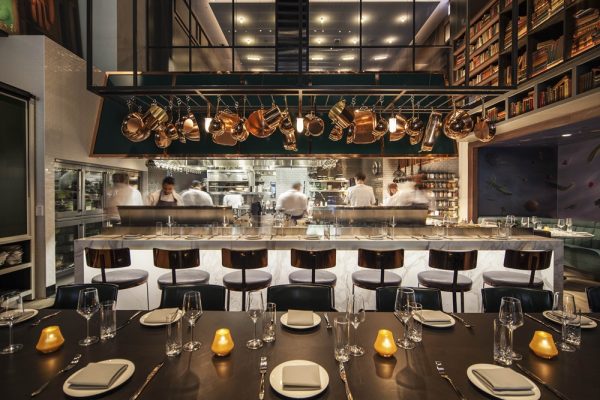 About Ateriet's Chef Q&A
Chef Q&A at Ateriet is my way of giving great chefs the respect they deserve. I interview chefs from all over the world with the stuff I want to know. If you know a chef I should interview or have any other suggestions don't be afraid to let me know, just leave a comment or send an email. You can read my other Chef Q&A's here or explore all these great chefs and restaurants in my Chef Q&A Map, you'll find it here.