Chef Q&A with Megan Logan of Nick & Stef's Steakhouse, Los Angeles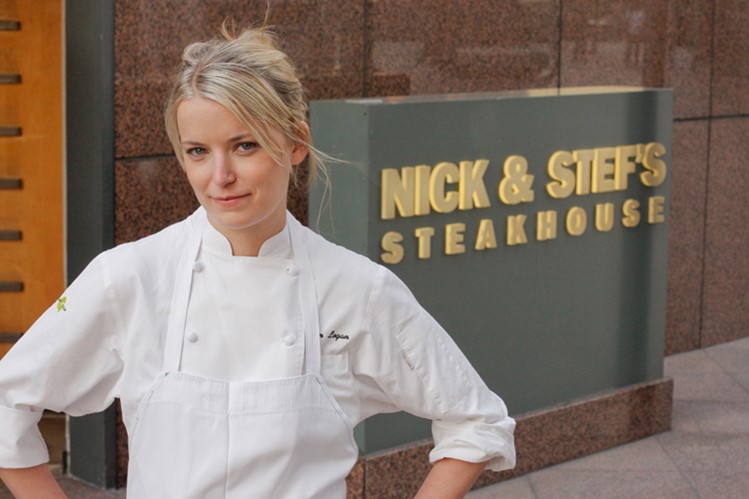 Megan Logan is the Executive Chef at Nick & Stef's Steakhouse in Los Angeles. Meet her in our Chef Q&A where we talk becoming a Chef, favorite cuts of meat and why it can be great to work with a restaurant group, keep reading.
Megan Logan first joined Nick & Stef's Steakhouse in an externship during her education at the Cordon Bleu College of Culinary Arts. Once graduated, the Patina Restaurant Group who owns Nick & Stef's Steakhouse, made sure that Megan Logan stayed on with them. She started out at the Hollywood Bowl and eventually moved on to Patina Restaurant.
Today Megan Logan is the Executive chef at Nick & Stef's Steakhouse in Los Angeles where a modern approach to the classic steakhouse is offered. Let's talk food with Megan.
What made you want to become a Chef?
I was just drawn to the business and how busy restaurants are. I also enjoy the hospitality part of it. I wasn't sure how I would be a part of it but once I learned that you can actually go to school to become a chef, I knew I wanted to do that. Once I started, I just fell in love with it.
Is that the only profession you've worked in and did you consider anything else before becoming a chef?
No, not really, I worked in the industry during High School as a food runner and in a deli, stuff like that, just High School jobs. I went immediately from High School to Culinary School.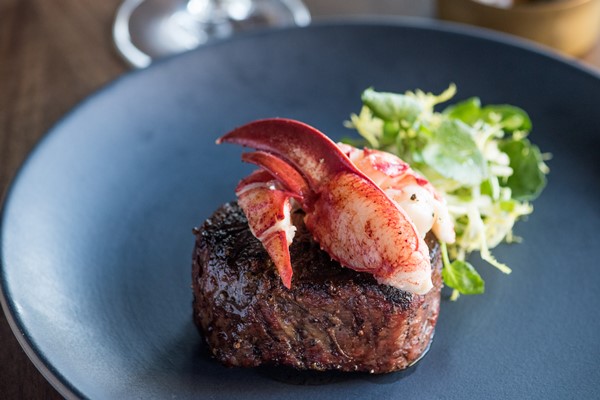 You're the Chef at Nick and Stef's Steakhouse in Los Angeles, how would you describe the restaurant?
It's a steakhouse where our speciality is dry-aged meat, which we dry-age ourselves on-site. We have a special room where we can store all the meat for dry-aging, that's one of the things we're known for.
It's a traditional meet modern steakhouse, we serve classic steaks and classic sides but it's served in a modern, elevated way. We are highly ingredients focused and only serve top quality when it comes to both the meat, as well as the other ingredients like fish and vegetables.
Nick and Stef's is part of the Patina Restaurant Group and you've worked your whole career with them, how come?
I've been able to grow within the company and learn all different aspects of both the business and cooking. There are so many different types of restaurants in the group so there is a great opportunity for growth and ability to move around within the company.
I've worked at several restaurants in the group, from a large-scale operation like the Hollywood Bowl to fine dining at the Michelin-starred Patina restaurant and now I'm at a steakhouse, so there are great opportunities.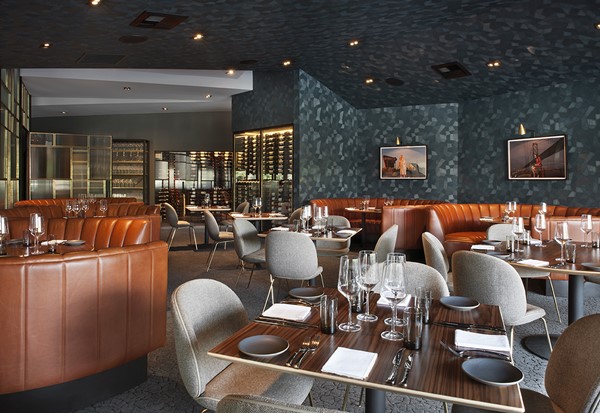 Do you have a process when creating new dishes?
Since we are a steakhouse we are traditional. I try to take something from that tradition and try to add my twist to it. Like adding a spicy Asian-inspired dressing to a steakhouse classic like green beans.
What made you want to work at a steakhouse?
I wasn't really looking specifically to work at a steakhouse, the opportunity presented itself within Patina Restaurant Group and I got the chance to be the executive chef at a high-quality restaurant with high volume.
Also, I cooked a lot with meat, but using a broiler and a wood grill was not something I did while working in fine dining. So I got to learn something new and work in a busier, different type of restaurant.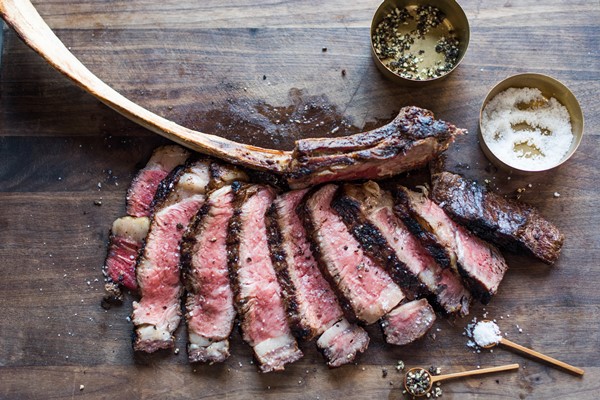 So let's talk meat, do you have a favorite cut?
Ribeye is my favorite—I just think it has more flavor thanks to the marbling, and of course one of our own dry-aged ribeyes with plenty of fat on is hard to beat.
How do you source the meat for the restaurant?
We work with a bigger supplier that works closely with the farms. Since we have quite big volumes, we can't work with just one farm due to the demand. So our supplier sources and makes sure we get the highest quality and right volume.
What types of cuts do you dry age yourselves?
The ribeye, the New York strip, the Tomahawk and a bone-in ribeye. These cuts are the best to dry-age because they're all on the bone.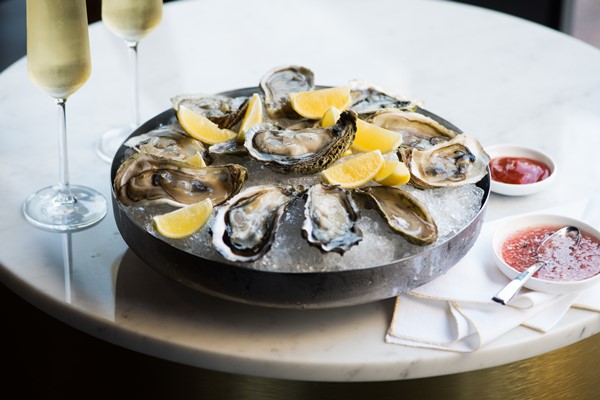 Do you ever grill at home or do you get enough of it at work?
I have a simple outdoor propane grill at home so it happens, but it usually my husband who does the at-home grilling. I take a break from grilling at home.
Do you have a guilty pleasure in food?
Probably Mac and Cheese.
Do you have another passion besides food?
I'm really into yoga, being outdoors and hiking. I also do a lot of gardening at home and grow vegetables and herbs.
Do you have a favorite culinary destination?
I go to France every year since my husband is from there, so Lyon in France is a favorite that I love. I would love to go to Spain but haven't gotten around to it yet.
On a night out, what's your drink of choice?
Champagne!
Thank you, Megan, for your time and keep cooking!
Name: Megan Logan
Age: 35
Birth city: Los Angeles
Current city: Los Angeles
Education: Cordon Bleu College of Culinary Arts in Pasadena, CA
About Nick and Stef's Steakhouse
Nick and Stef's Steakhouse is located at 330 S Hope St in Los Angeles. There Chef Megan Logan offers top quality dry-aged steaks, fresh seafood and all that you expect to find at a great steakhouse. Nick and Stef's is opened daily, for menus and reservations visit Nick and Stef's online here or connect via Twitter and Facebook.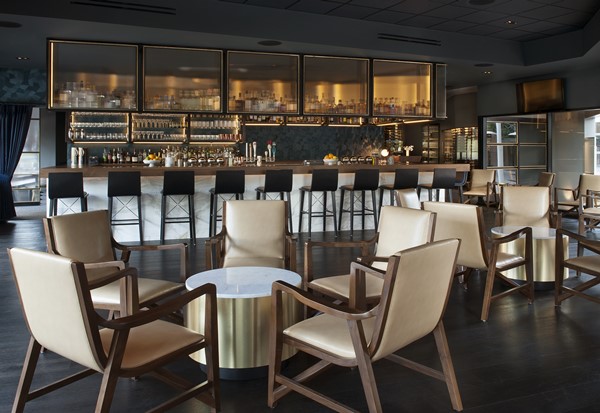 About Ateriet's Chef Q&A
Chef Q&A at Ateriet is my way of giving great chefs the respect they deserve. I interview chefs from all over the world with the stuff I want to know. If you know a chef I should interview or have any other suggestions don't be afraid to let me know, just leave a comment or send an email. You can read my other Chef Q&A's here or explore all these great chefs and restaurants in my Chef Q&A Map, you'll find it here.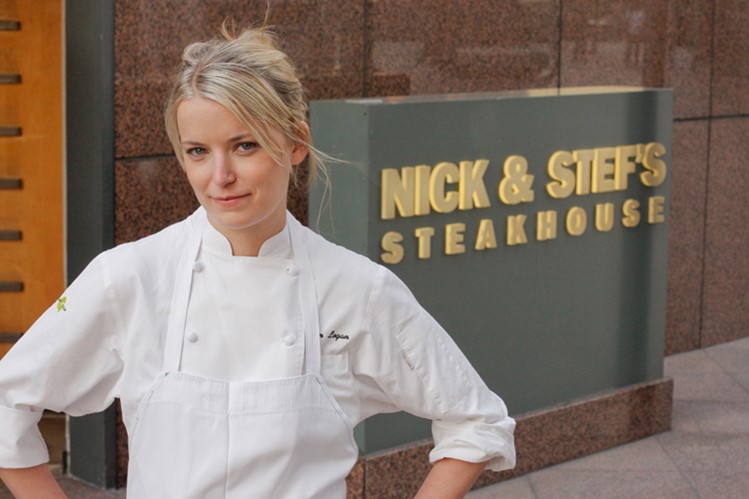 All photos courtesy of Ghostmedia.