Chef Q&A with Nathan Sears of theWit Hotel, Chicago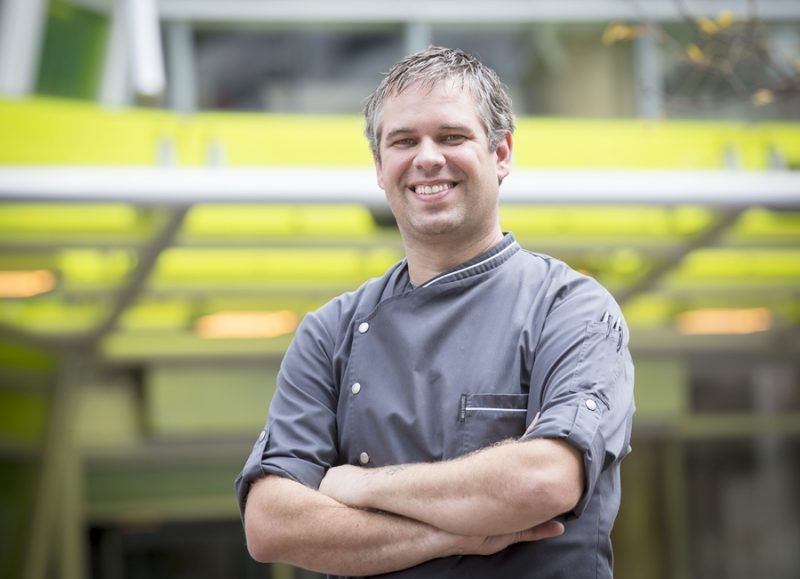 Chef Nathan Sears is known as a pork genius and is a well-known profile in the Chicago dining scene. In this Chef Q&A, you'll get to know Nathan Sears as we talk about how he became a chef, woodworking, and guilty pleasures, keep reading.
I like to start with the basics, how did you become a chef?
I became a chef after living with a family that was semi interested in food. My Grandpa had a big garden in his yard and used to make a lot of food and just loved feeding his family. He, of course, came from the generation where you did not go out to eat but cooked all the time and it showed in his love of food.
My dad was also a chef in hotels and restaurants, but on the flip side, that actually kept me wanting to stay away from being a chef. He worked too much for me to consider the job especially since I knew I wanted kids and didn't want to put them through the same things I had growing up.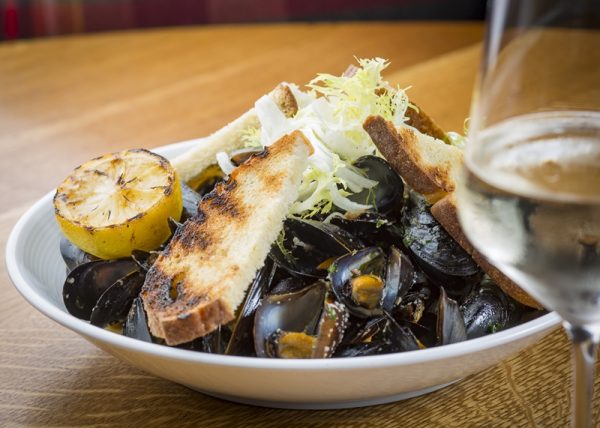 Was working with food your first choice or did you try something else before?
Working with food was always in that question we all ask ourselves, "What would you do if you won the lottery?" Instead, I tried other things like roofing, graphic design, and even went to school for photography. I always was interested in creating things with my hands. I come from a family big in trades and I always respected the hard work ethic. One thing I wish I did, other than cooking, was I planned on furniture design school for college but didn't attend due to costs and such. I still love the smell of fresh cut wood and hopefully soon can set up a small wood shop at my house.
You've left Radler for theWit Hotel, how has your role as a chef changed since then?
The role is different from anything I have done. Small single independent restaurants you are focused on day to day operations. You are in the trenches with "the guys" banging out lots of food and there to help prep and just make things happen. You can correct actions instantly and you see people's faults and growth opportunities.
Moving to a larger operation I miss that day in and day out connection. You have to be a large picture guy that manages the managers to be like you and see what you see. Teaching people to be your eyes in the kitchen is rough without the years of watching someone work for a long time and establishing the trust that comes from that time.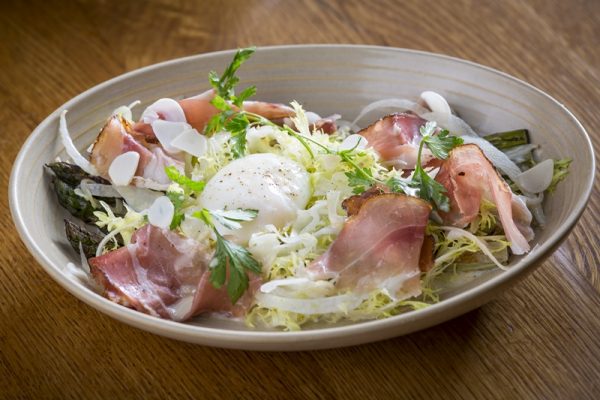 What have been the biggest challenges when switching from a stand-alone restaurant to a hotel where there's often several restaurants and food being served from morning to late at night?
See above. Managing the managers instead of the food and prep and service. I talk to people a lot and set expectations but I can't always be at the best place or where I am needed most. A lot of times I need to be reactive to a situation or circumstance when I have worked my whole career learning to be proactive and avoiding situations. I know things will change as I build the team, though.
How would you describe your cuisine?
My cuisine is pretty simple and straightforward. I don't hold back on flavor and technique is paramount. Simple can be easy but still needs to be complex and the plates need to be built well. I play pretty much in the world of Europe as my base in both technique and flavor.
Technique dominates my mind, flavor is second. I need to know that my food and my dishes are technically sound before I can serve them, if they aren't grounded in solid technique I don't care how they taste, it isn't good enough.
Do you have a process when creating new dishes?
I look at ingredients and think about how I feel. Food can be easy but intimate food with how you feel is where my mind goes. I eat a lot of raw product in the kitchen and that's how I generate. I think and feel the flavors and then the time of year and how it should be on the menu. Thinking about a plum is one thing, eating it and then thinking about it is totally different. The plum will tell you what to do.
You know the basics but not everything. Acid, sweetness, ripeness and everything can be found out with one bite. I don't think about protein first usually, I like veg and fruit and then what center of the plate compliments that combination best.
Do you have any favorite cooking techniques, favorites you always come back to?
Pickling, preserving, smoking, curing and anything like that. I for sure love sauce making the most. Not much satisfies me as much as a killer sauce made from bones. The sauce that gives you flavors or meatiness, carrots, celery, onion, some garlic and wine. That's the stuff that lives in my dreams and I think of most. People's appreciation for a classic sauce seems to be dwindling, though.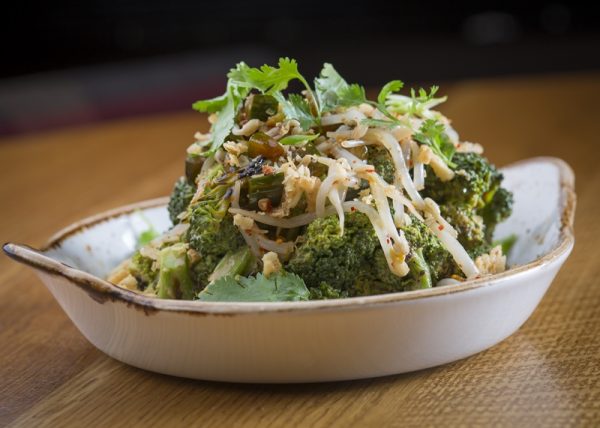 You've worked most of your career in Chicago, how do you like it as a food city?
Chicago truly is the greatest city. I have visited many places and eaten a lot of food. Nothing ties the laidback professional hospitality of Chicago with world class food.
If I'm a first time visitor in Chicago, what can't be missed?
For Chicago, there is a ton. A classic hot dog is not to be missed, I won't throw out a favorite as they are all great. I have a favorite but understanding the hot dog is better than setting up a trip to find the best. My favorite might not be yours or anyone else's. That's the best part about food, we can all have our own, like what's your favorite apple? It doesn't make any other ones worse, they are all amazing things we can eat and turn into life.
Do you have a guilty pleasure in food?
Taco Bell and jelly beans. Both I will eat until I am sick, I'll leave it at that!
What is your favorite culinary destination?
New Orleans. It's a city that makes great soulful food. There doesn't have to have anything fancy to be deep, rich and good. Rome is another. I had some pasta that literally brought tears to my eyes from being so perfect. I also had the most memorable meal I have ever had there. It was cooked by 3 ladies and a meal that I will never, ever forget. It wasn't the food either, it was the Italian Grandma mentality and just the love in the room that made me love it so deeply that I actually wrote the restaurant a note 2 years after telling them I still think of that meal all the time.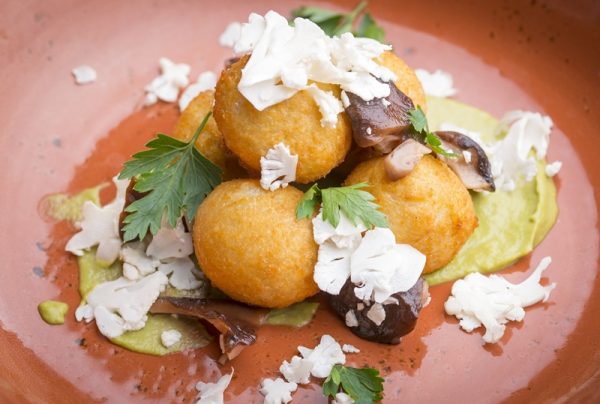 Do you have a passion for something not involving food?
Woodworking and anything with my hands. Building furniture, decks, or whatever I can is so great and something that gets me to concentrate on other things.
Who do you think I should interview at Ateriet?
Ed Sura of Nomi
Thank you Nathan Sears for your time and keep working hard.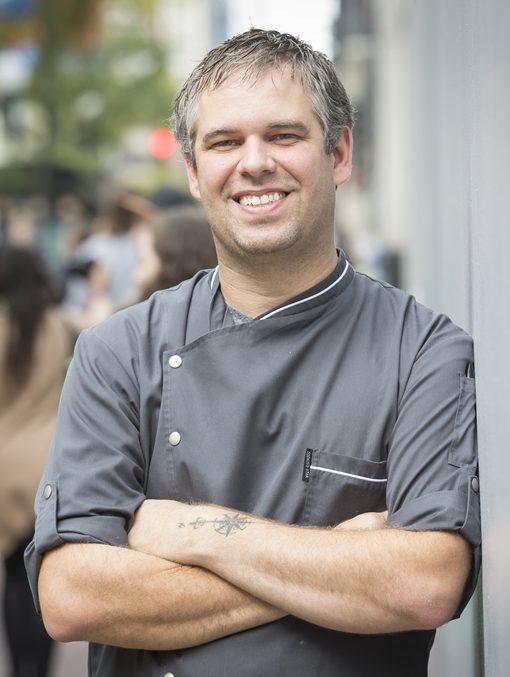 Name: Nathan Sears
Age: 38
Birth city: Harrison, Arkansas
Current city: Joliet, Illinois
Education: Some college, Associates of culinary arts from Le cordon Bleu
Favourite quote: "At the end of the day it's just food isn't it, just food…" Marco Pierre White
"Had many a promise broken, and broken some myself, the promise I have kept alive, is keep my inner wealth…" Machine Head
About theWit Hotel
theWit Hotel is located in the heart of Chicago's theater, arts and shopping district. With great design, stunning views and the creative food of Chef Nathan Sears theWit stands out among the Chicago Hotels. At the hotel you can visit the gastropub State and Lake Chicago Tavern which is named for the famed intersection where it's located. A visit the the ROOF, theWit's rooftop bar and restaurant is also recommended. For more info visit them online.
About Ateriet's Chef Q&A
Chef Q&A at Ateriet is my way of giving great chefs the respect they deserve. I interview chefs from all over the world with the stuff I want to know. If you know a chef I should interview or have any other suggestions don't be afraid to let me know, just leave a comment or send an email. You can read my other Chef Q&A's here or explore all these great chefs and restaurants in my Chef Q&A Map, you'll find it here.