Meet Chef Navjot Arora of Old Monk, New York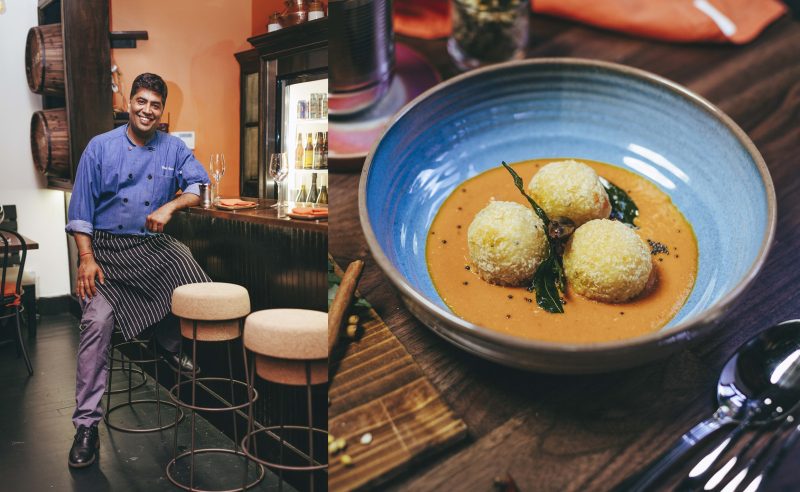 Navjot Arora is the Executive Chef and co-owner of the newly opened hit restaurant Old Monk in New York. Meet him in our Chef Q&A where we talk Indian food, how he became a chef and about his restaurant, keep reading.
Navjot Arora was born and raised in India. After attending culinary school he worked at the Taj Palace Hotel in New Delhi for ten years. When the time came to learn even more Navjot Arora decided to relocate to New York. There he partnered with Sushil Malhotra and both opened and worked as the Executive Chef at a number of restaurants.
Earlier this year the team opened their latest restaurant Old Monk in New York where Navjot Arora is both a co-owner and the Executive Chef. Now let's talk food.
How did you become a Chef?
There are two white coats, a doctor, and a chef. I was going to become a doctor but as a backup attended culinary school and really loved it.
How would you describe your cuisine?
No fuss, minimalist and simple but crafted with good ingredients and solid cooking techniques to highlight the profound flavors.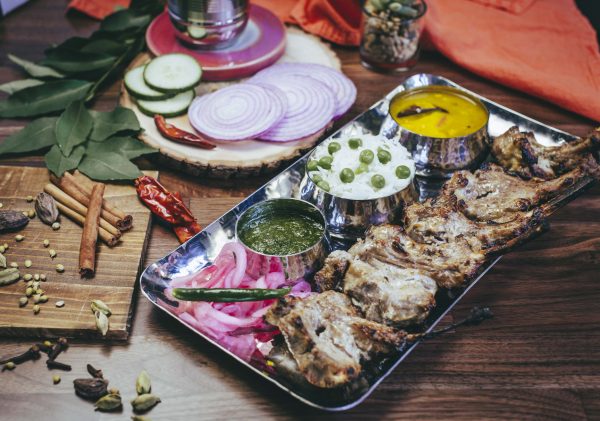 You mainly work with Indian food where you also were born. What do you think is the biggest difference from Indian food and American food?
The pantry in an Indian home of a poor man is stocked with 10 times more herbs and spices than any American's. That's the biggest difference. Indian food uses a lot of herbs and spices; it's all about balance.
You've opened Old Monk Restaurant earlier this year, can you describe the restaurant?
Old Monk is a unique blend of hardcore authentic, yet approachable classics with fresh twists.
You call it Contemporary Indian Soul Food, how is it different from what you might find at a traditional Indian restaurant?
The food is inspired by traditional classics, some have been tweaked to make them more approachable by using local and seasonal ingredients, keeping it fresh and light.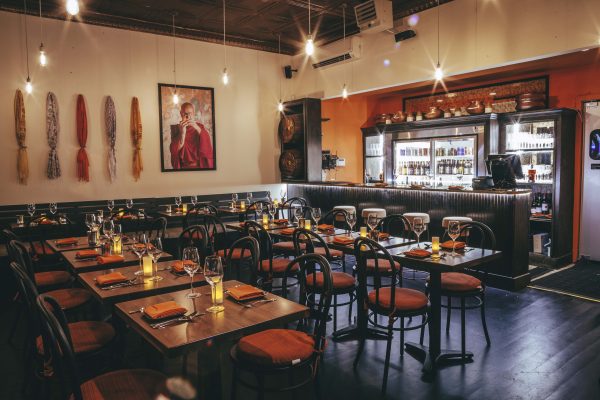 How authentic is Indian food outside of India, how much good stuff do we miss out on?
Outside of India, especially in very cosmopolitan areas like London or New York, it is better than most restaurant food in India.
This is because many chefs, like I, have trained at the best hotels and restaurants, then migrated west bringing a wealth of experience and knowledge and an eagerness to share. The only thing the west misses out on is the real authentic street food. That can't be replicated because of the strict restrictions.
Indian food in Europe and the US is mainly considered delicious but also quite cheap and something you often get for takeout. Do you think that is a disadvantage or something that helps people discover it?
I think it is a disadvantage. The plethora of all you can eat Indian buffets has created that perception, but the trends are changing and Indian cuisine is being viewed differently.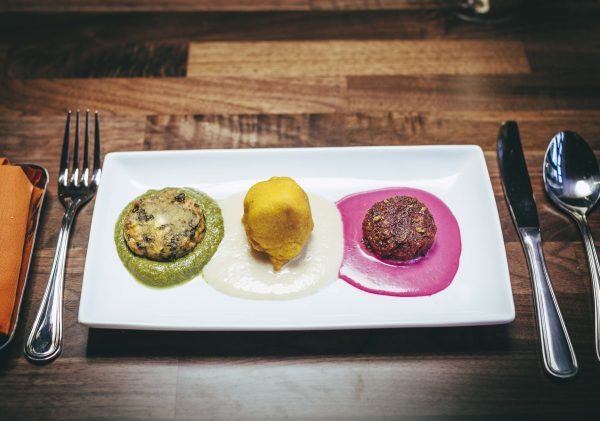 Do you have a guilty pleasure in food?
A good juicy burger with fries.
Do you have another passion besides food, something that you do on a day off to do something else?
I'm a big music buff and I love Indian soul music called Sufi.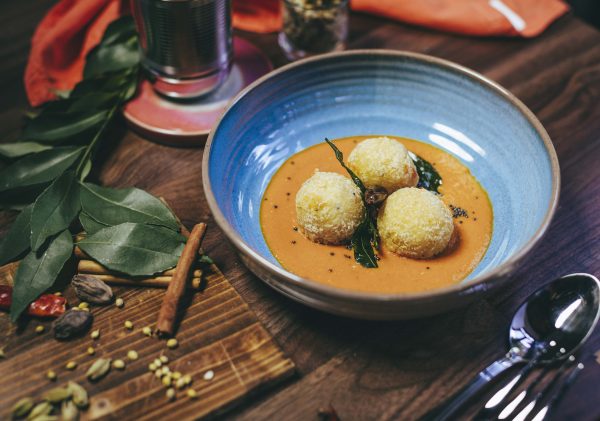 On a night out, what's your drink of choice?
Something brown like scotch or a single malt, or red wine.
What is your favorite culinary destination?
Singapore, without a doubt!
Who do you think I should interview at Ateriet?
I do admire Anthony Bourdain.
Thank you Navjot for your time and good luck with Old Monk.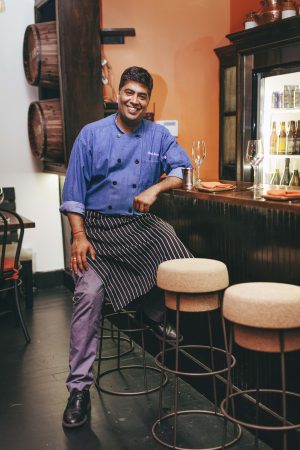 Name: Navjot Arora
Birth city: Jalandhar Punjab, India
Current city: Westchester, NY
Education: Institute of Hotel and Culinary Management, New Delhi
Favourite quote: Grant me the serenity to accept the things I cannot change, the courage to change the things I can, and the wisdom to know the difference.
About Old Monk
Old Monk is a contemporary modern Indian restaurant. The name comes from the iconic Indian dark rum and the food honors the rich and colorful flavors of India's regions. Old Monk is opened for dinner daily and will soon offer weekend brunch as well. You'll find the restaurant at 175 Avenue B in Alphabet City, New York. For more visit them online and connect via Instagram and Facebook.
About Ateriet's Chef Q&A
Chef Q&A at Ateriet is my way of giving great chefs the respect they deserve. I interview chefs from all over the world with the stuff I want to know. If you know a chef I should interview or have any other suggestions don't be afraid to let me know, just leave a comment or send an email. You can read my other Chef Q&A's here or explore all these great chefs and restaurants in my Chef Q&A Map, you'll find it here.