Chef Q&A with Nicolas Breneliere of Paralelo 45 and ISO in Lisbon, Portugal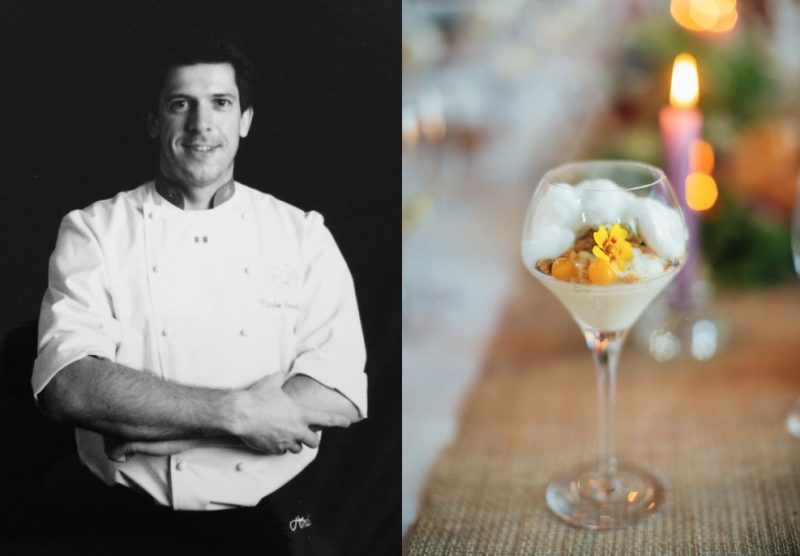 Nicolas Breneliere is a French chef who traveled big parts of the world cooking. Now he has landed in Lisbon, Portugal where he opened Paralelo 45 and will soon be opening Restaurant ISO. We talk becoming a chef, why he chose to go to Portugal and much more. Keep reading.
How did you become a Chef and what have you done in your career so far?
I started my career in 2002 by doing an apprenticeship in pastry for two years. When I obtained my degree, a Certificate of Professional Study in France, I expatriated myself in England under the tutelage of Raymond Blanc to perfect and master my finesse and my basic techniques for a year.
The next six years I worked in the French Alps during the winter, and overseas during the summer, between Greece, Ireland, Holland. I wanted to gain as much knowledge as possible in the shortest time I could.
After that I've been in Spain, Canada, Abu Dhabi and worked both in restaurants and parts of the industry like food safety, cost control and training other chefs.
Was that all in pastry?
No, during those years I discovered a passion for cooking on the savory side. Especially while working under Patrick Bausier, a disciple of Paul Bocuse. I was the sous chef in Spain in his kitchen and he taught me all the basics and accelerate traditional techniques of French cuisine as he had learned during his apprenticeship at Joël Robuchon.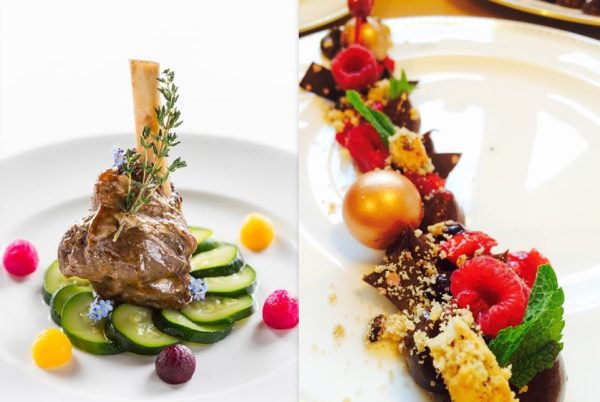 How would you describe your cuisine?
Intuitive, fresh and modern. Using the best local ingredients, staying connected with the farmers and using techniques and combining flavors to create a unique experience.
You've worked in lots of different places all over the world and now you are opening a restaurant in Portugal, how come Portugal?
After traveling and getting experience from lots of different countries it felt natural to start something of my own. I want to bring my experience and the flavors of the world and my background in the French cuisine somewhere else. Lisbon is a vibrant capital filled with opportunity and lots to explore, I just wanted to be a part of it.
What type of restaurant are you opening?
There are more than one coming but so far it's one. It is called Paralelo 45. It's a wine bar with food cooked with simplicity and elegant presentations based on local ingredients. Since it's a wine bar we also offer an amazing choice of Portuguese wine and local cheese all selected by my associate Emmanuel Valery-Laville.
Before the end of the year, I will open Restaurant ISO, it will be an experience restaurant of an intuitive cuisine, following the season and respecting the products. The venue will offer a terrace for a GastroBar with a view over the bridge of Lisbon, an organic garden to provide the kitchen with vegetables, fruits and herbs. An intimate fine dining restaurant and a school where workshops will be offered to the public and the professionals of the industry, from the introduction of French pâtiseerie to mastering mother sauce and modern plating techniques.
Has the Portuguese cuisine had a big influence on your cooking this far?
The Portuguese essence has a major influence on the cuisine we provide, it offers us different product through the year which we need to follow and research. Also getting in touch with the locals to find out more of their culinary flavors and traditions to create a fusion between the techniques we can use and the modernity we try to achieve whilst respecting their expectations.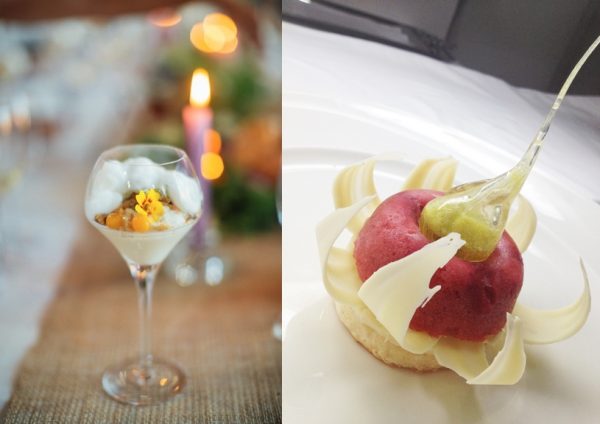 You started out in Pastry but now you are competent in both kitchens, do you have a favorite?
I wouldn't say a favorite, they both compliment each other, either through their respective techniques or their way of expressions. I keep a sharp eye on my dessert, as I know it is the last plate offered to our guest and the last thing they will remember.
I also understand that you teach in cooking, how come you started doing that?
I'm a part of groups of chefs such as Euro-toques, Les Toques Françaises, and Académie Culinaire de France. It is a part of our engagement to our craft to pass along our "savoir-faire" (knowledge). The more we train the youngest in our industry the better and brighter our future will be.
Do you have a guilty pleasure in food?
Yes, the classic Paris-Brest, a pastry choux filled with a praliné cream… I could eat a lot of those at once!
Do you have another passion besides food, something that you do on a day off to do something else?
Stressing down after the daily pressure of our industry is a must and therefore having a sport to free your mind is important and Portugal offers beautiful beaches and magnificent waves. It was natural that I started surfing!
On a night out, what's your drink of choice?
I do appreciate nice wine as I appreciate a cold beer, it depends on the mood. However, I always make sure it is locally produced.
What is your favorite culinary destination?
The Savoie area in France is for me the richest place in the world for gastronomy. The terroir is large and varies through the seasons. Based on the Alps the winter is cold and summer getting hotter every year, the products adapt themselves with their producers to deliver the best. The local cheese is just to die for!
Who do you think I should interview at Ateriet?
I think Emilien Rouable is one of our great Euro-Toques chefs and he needs to be known.
Also Guillaume Gomez, my professional "Godfather", who always kept an eye on me. He now commands the kitchens of Palais de l'Elysées, the French presidential palace, and has the duty and power and to perform the best reception for leaders of the world.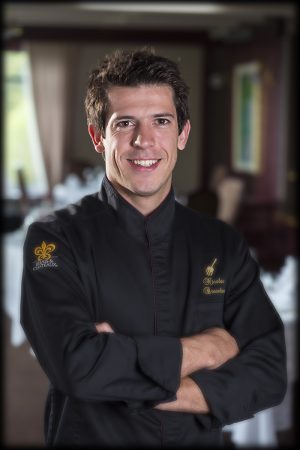 Name: Nicolas Breneliere
Age: 30
Birth city: Saint Nazaire
Current city: Lisboa, Portugal
Previous profession: Chef
Favourite quote: Cooking is the pleasure of giving pleasure
About Ateriet's Chef Q&A
Chef Q&A at Ateriet is my way of giving great chefs the respect they deserve. I interview chefs from all over the world with the stuff I want to know. If you know a chef I should interview or have any other suggestions don't be afraid to let me know, just leave a comment or send an email. You can read my other Chef Q&A's here or explore all these great chefs and restaurants in my Chef Q&A Map, you'll find it here.