Chef Q&A with Bryan Forgione of Buddy V's in Las Vegas
Meet Chef Bryan Forgione of Buddy V's in Las Vegas in our new Chef Q&A. Bryan Forgione comes from a family of food, both Bryan as well as his father and brother are well known in the culinary world. We got the chance to ask Bryan Forgione about cooking Italian at Buddy V's, his passion for smoking meat and how he spends a day off, keep reading.
How did you become a Chef?
Because of my father being a chef and owning his own restaurants  I was always surrounded by that world.  My first job was when i was 16 working as a busboy in a local NY restaurant. I then started working full time in the kitchens when I was 18 for money really. I never really thought of what to do for a career and I remember the day it all clicked, I was working an outdoor joint grilling a burger while looking at the NYC skyline across the water in NJ.  I realized how much I loved what I was doing and realized that was the path I wanted to stay on.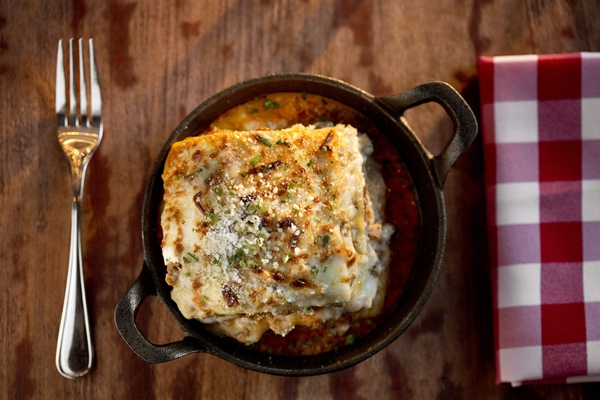 How would you describe your cooking?
I will quote James Beard on this one: "I don't like gourmet cooking or "this" cooking or "that" cooking. I like good cooking".  I am true grit barbecue enthusiast at heart, I like to keep it simple but also have some fun with ingredients and ideas
How do you think your family's culinary heritage have influenced you?
Tremendously, they are a big part of the reason where I am today.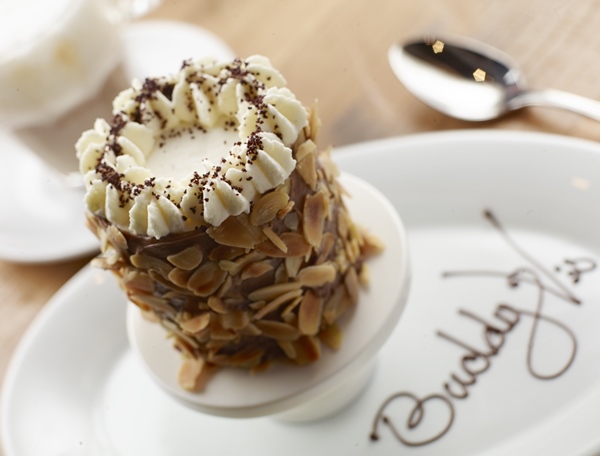 You're going mostly classic Italian at Buddy V's, do you still feel you can put your own twist on the food?
Well Buddy V's pays homage and culinary respect to the that classic Italian-American upbringing, we share a lot of the same type of memories of being around Pop Pop's table with the family.  Food was always a big part of those gatherings, we connect on that and the food is a lot of fun and very nostalgic at times.  
I love Italian and the menu is a great collaboration of ideas and techniques, we run specials throughout the week as well where we have some fun outside the menu.  So to answer the question: Yes!
I understand that you're passionate about barbecue, is that something you keep coming back to?
Always, not just barbecuing but the art of smoking as well.  It will always be a passion and it even makes its way into dishes at the restaurant at times.  We just did a  Pork Confit Sausage with a Smoked Calabrian Chili Pepperonata for a special event. I keep the 'fire' alive!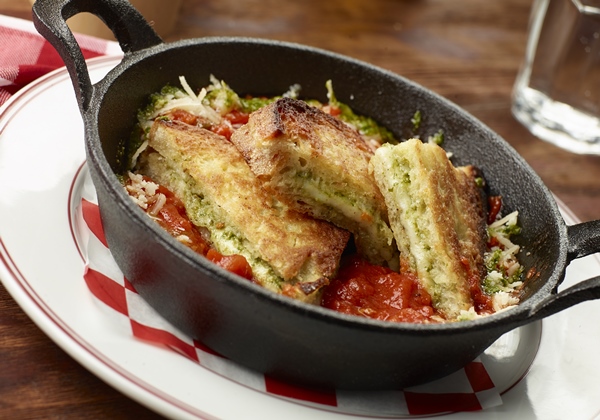 Do you have a favorite style of barbecue?
I have 2 answers to that, 1- the best barbecue in America is to be found in Texas, I did a cross country tour to validate this statement – Salt, Pepper, Smoke and whole lotta love! 2 – when I barbecue I will lean to both Texas and KC styles.
Besides Italian, is there any other cuisine you passionate about?
I'm pretty open minded, I'm passionate about food in general, I am inspired by different things at different times, not necessarily cuisines.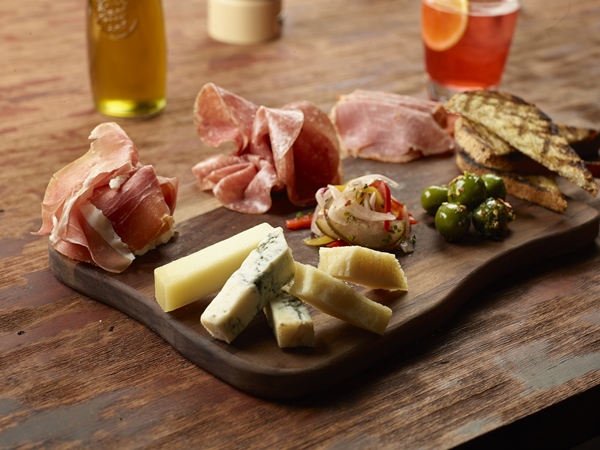 Do you have any favorite ingredients that you can't live without?
Pork
And is there any ingredient that you think is overrated?
There are more underrated items than overrated.
What is your favorite thing to do on a day off?
I love being out in nature, hiking in the Red Rock mountains is a lot of fun for me,  My wife and I are 'rockhounds' and will go out in search of gemstone and crystals, kind of like hiking with an added purpose!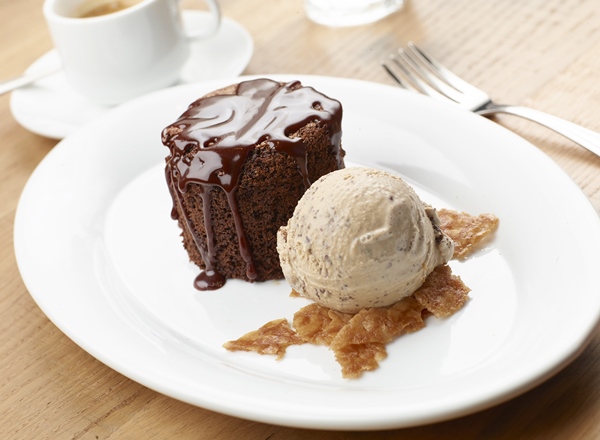 Do you have a guilty pleasure in food, and if so what is it?
I feel no guilt but I guess it would be Cookie dough, raw or baked…and anything with peanut butter.  Cindy Soliz our Pastry Chef is always teasing me with trays of her delicious fresh baked cookies left right in my path of the line!
Who do you think we should interview here at Ateriet?
Chef Micah Waltz
Thank you Bryan and good luck at Buddy V's and with the meat smoking.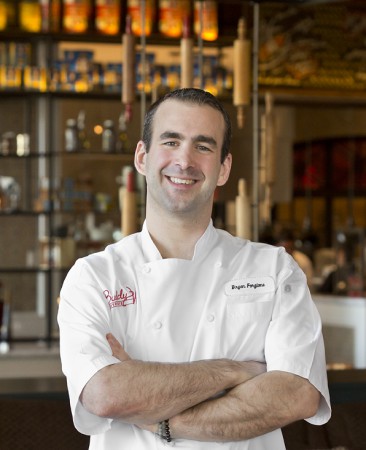 Name: Bryan Forgione
Age: 36
Birth city: Bellerose NY
Education: CIA
Previous profession: Alligator wrestler/tamer
Favorite quote: "There is no such thing as an al dente potato"  – LPF
About Buddy V's
Buddy V's Restaurant is the creation of Buddy "The Cake Boss" Valastro where the Italian heirloom dishes of the Valastro family is recreated. Bryan Forgione have been a part of Buddy V's since 2013 when he joined as the executive chef. Find Buddy V's at Facebook,Twitter and Instagram.
About Ateriet's Chef Q&A
Chef Q&A at Ateriet is my way of giving great chefs the respect they deserve. I interview chefs from all over the world with the stuff I want to know. If you know a chef I should interview or have any other suggestions don't be afraid to let me know, just leave a comment or send an email. You can read my other Chef Q&A's here or explore all these great chefs and restaurants in my Chef Q&A Map, you'll find it here.