Chef Q&A with Clark Barlowe of Heirloom Restaurant in Charlotte NC
Clark Barlowe is the Chef and owner of Heirloom Restaurant in Charlotte, North Carolina. At Heirloom he is serving locally sourced and globally inspired food. Read our interview with Clark Barlowe to find out about picnics with his grandfather, his guilty pleasures and the three flavors he just can't live without.
Have you always wanted to work with food?
I got my first job in a restaurant at 16, really just to buy gas for my car.  I was washing dishes at this little local hole in the wall pub with a "fine dining" restaurant above it that shared a kitchen.  I loved watching the chefs work and eventually found a way to work my way into their world.  
I worked my way up to sous chef before graduating high school and going to Johnson and Wales.  I was always interested in food though my family always gardened and I cooked with my grandmothers every Sunday I could.
What's you favourite food memory?
My grandfather used to take us on picnics all the time as a family and would always bring a watermelon and keep it in the stream until after lunch to keep it cool.  I can still honestly tell you just what it looked like, tasted like, how it felt running down your chin, honestly it's something that still inspires my food today.
What is your favorite ingredient at the moment?
Duck hands down, it's so versatile and has so many components to use, I really just love and respect working with it.
What is the most overrated ingredient?
Salmon, unless you are sourcing seasonally and super fresh it truly is just a sub par and over priced fish.
Name three ingredients or flavors you can't live without?
Sour pickles
Tomatoes
Butter
What's your favourite thing to drink?
Cold NC beer, on the non-alcoholic side of things I guess I am a bad southerner because I love unsweet tea with lemon.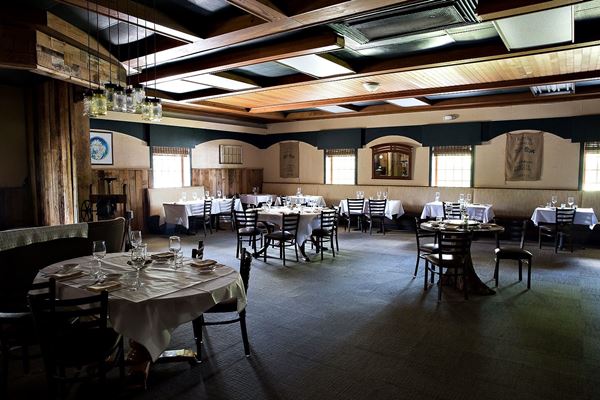 What inspires you in your work?
Ingredients and my farmers, honestly they inspire me to be better every day, I see how hard they work and the passion they have for their ingredients and it just makes me want to be better and not disrespect anything they trust me to work with.
Describe your style of cooking?
I like to say I am globally inspired and locally sourced.  The ingredients dictate everything I do so if we are seeing more Asian ingredients we head in that direction, more Caribbean then that's the course.  I like to be flexible so I guess that makes me modern American, we are truly blessed to have such bounty in NC.
If you wouldn't work in food, what would you have become instead?
I would have been a park ranger or forest serviceman.  I just love being outside so they seem like natural fits, oddly enough I found a job where I am inside almost all day.
What's your guilty pleasure in food?
My guilty pleasure is nutty buddies, the ice cream, I think they're also called drumsticks, I just remember eating them as a kid at the beach and it's truly a flavor I love, but only in secret.
Who do you think we should interview here at Ateriet?
Jake from 42 grams in Chicago is a great chef and friend of mine, also a Food and Wine Best New Chef. Matt Varga from Gracies in Providence is also a rockstar and great friend.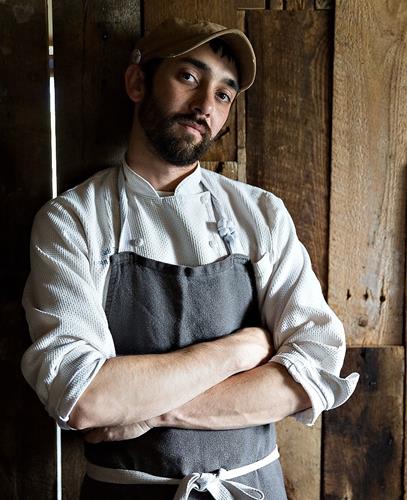 Name: Clark Barlowe
Age: 28
Born: Lenoir, NC
Current city: Charlotte, NC
Education: Johnson and Wales Associates and Bachelors Degrees
Previous restaurants: Berkeley's Eatery Lenoir, NC, Mama Ricotta's Charlotte, NC, Chez Pascal Providence, RI, The French Laundry Napa, California, EL Bulli Roses, Spain, Clyde's Restaurant Group Washington, DC, North Rock Smiths Parish, Bermuda
Favourite quote: Tarheel Born, Tarheel Bred, When I die I'll be Tarheel dead.
Thank you Clark and keep making North Carolina proud.
To stay in touch with the great food and exciting things happening at Heirloom and Clark Barlowe you can follow Clark on Instagram at @clarkbarlowe. Heirloom Restaurant at Twitter at @HeirloomrestNC and make sure to like them on Facebook to not miss a thing.
You can read more about Clark Barlow's restaurant Heirloom below.
About Heirloom Restaurant
Heirloom Restaurant is a North Carolina farm to fork restaurant owned by Chef Clark Barlowe. The mission of the restaurant is "locally sourced, globally inspired" which means that Clark and his team create flavors from all over the world and have close relations with a number of growers, producers and purveyors in North Carolina that supply the restaurant with the best that NC has to offer on a daily basis.
The menu system at Heirloom
Heirloom has a fun and creative menu system. Each day a new 12-course menu is created and posted at Heirloom's website. The full menu is then offered as al a carté or as a 3, 5, 7, 9 or 12-course meal. This is a great idea which is also very including. You can drop by for a quick dinner before a show or enjoy a full nights tasting menu if that is your flavor.
Location and hours
Heirloom is located in the Coulwood/Mountain Island Lake community of Charlotte, North Carolina. The adress is 8470 Bellhaven Blvd, Charlotte, NC 28216. Heirloom is opened tuesday to saturday.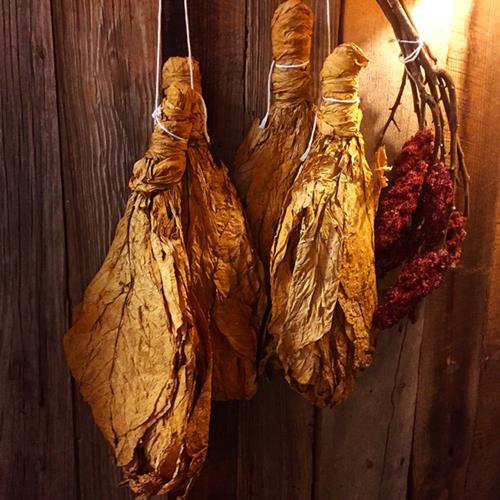 About Ateriet's Chef Q&A
Chef Q&A at Ateriet is my way of giving great chefs the respect they deserve. I interview chefs from all over the world with the stuff I want to know. If you know a chef I should interview or have any other suggestions don't be afraid to let me know, just leave a comment or send an email. You can read my other Chef Q&A's here or explore all these great chefs and restaurants in my Chef Q&A Map, you'll find it here.