Chef Q&A with Dalton Wilson of DW Bistro, Las Vegas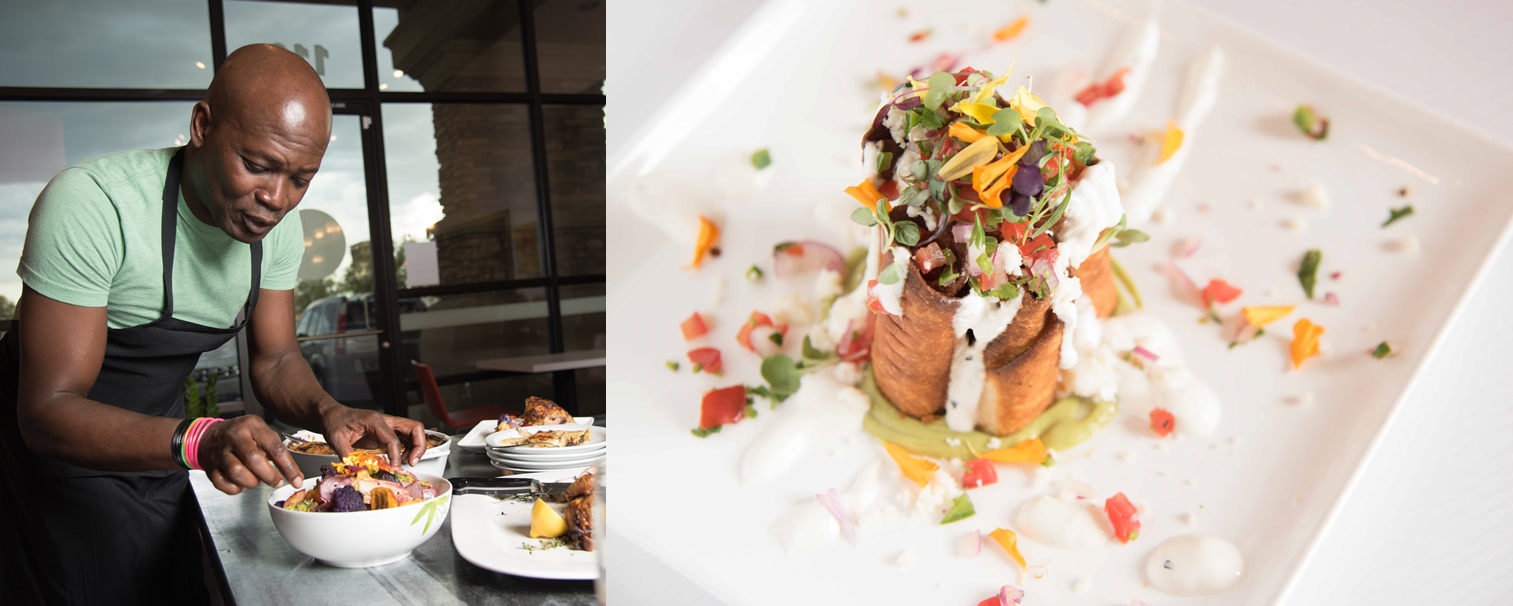 Dalton Wilson is the Chef at DW Bistro in Las Vegas which has grown a loyal following with their intensive and flavor packed dishes. With a background from both Jamaica and New Mexico Dalton Wilson are adding some spice to Las Vegas. In our Chef Q&A with Dalton we talk about moving from Jamaica to New Mexico, food memories and guilty pleasures. Keep reading.
Tell us a bit about your background and how you came to be a Chef?
I was born in Jamaica where I lived until the age of 12.  As a young boy, I watched my father prepare my favorite meals, pancakes, fried dumplings (Johnny cakes), fresh fish (which my father and two brothers caught daily), curry chicken and Jamaican style braised short ribs.  
I was always surrounded by family members who added their own culinary touch to the meals.  Fresh fruits and vegetables were always on hand, which is why fresh ingredients are staples in my dishes today. When my family migrated to New Mexico in 1986 it was a snowy day, which I had never experienced before.
In New Mexico, my father learned about different sauces and stocks. Those same recipes are used in my kitchen today. We were a middle-class working family but we felt as if we were royal because of my father's cooking skills and the magic he brought to the kitchen using simple fresh ingredients. Watching him cook after a hard day of work and seeing how it relaxed him was a life-changing experience for me.  
His passion was evident and contagious.  I watched him carefully and my own love of cooking began to blossom. He still influences my cooking today.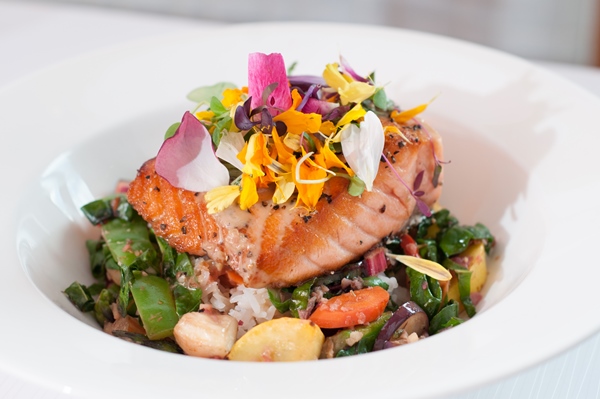 How would you describe your cooking?
My cooking is rich in flavor with a blend of Jamaican and New Mexican spices. The flavors are refined and the ingredients are fresh. I call it New Jamaican cuisine, which incorporates the richness of New Mexico flavors.
New Mexican is not the most well-known cuisine, what is the best thing about it?
New Mexican cuisine is largely based on red and green chillies. The rich culture is manifested in each meal.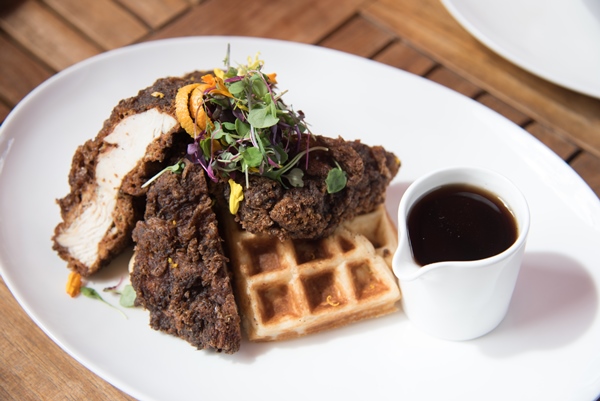 You originally come from Jamaica and came to the US at the age of twelve, do you still feel a close connection to Jamaica?
My connection to Jamaica is a strong one. My parents still have a home there and many of my family members are still there. Jamaica is my culture, my background, and where my love for food began so it will always define my cooking.
Las Vegas have really become a great restaurant city the last few years, what are your thoughts on that?
Las Vegas is filled with diversity. More and more people are transplanting here from all over the world. Therefore restaurants are mirroring the cultural growth of the city. This is a wonderful time for food lovers in Vegas and a great opportunity for people to learn about and appreciate other cultures through food.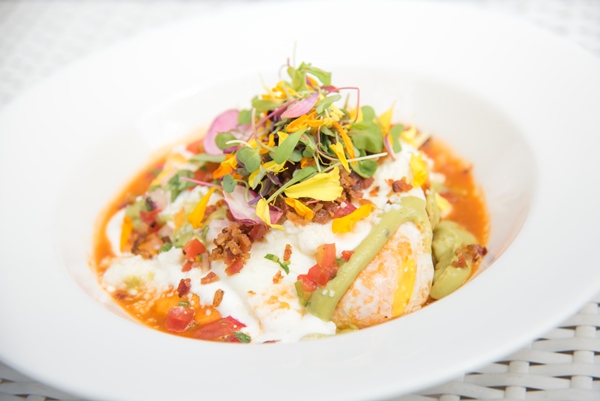 You have a background from Williams-Sonoma, do you miss that side of the industry?
William-Sonoma is the ultimate "toy store" for a novice chef.  I had the opportunity to learn about the tools of the trade and "play" with oils, vinegars and cutlery. Clients were great teachers and I took every opportunity to talk to chefs and cooks. I also participated in cooking classes at Williams-Sonoma and discovered different ways to bring out the flavor in food. It was a valuable classroom experience for me.
Do you have any favorite ingredients at the moment?
Currently, my favorite ingredients are a high-quality olive oil and high-quality coconut oil.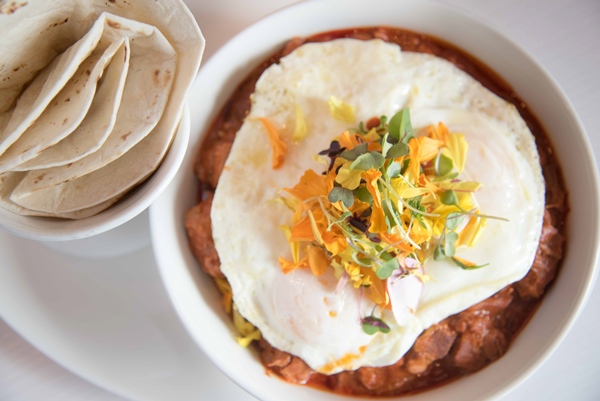 Do you have a guilty pleasure in food, and if so what is it?
My guilty pleasure fluctuates, but right now I indulge in a rich, dark chocolate cake when I want to spoil myself.
Who do you think we should interview here at Ateriet?
I would like to read an interview with my favorite chef Mario Batali.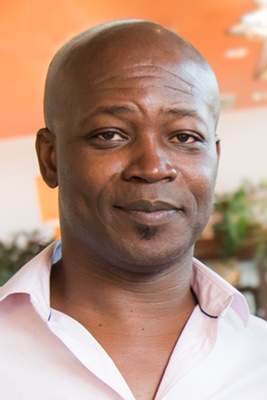 Name: Dalton Mervin Wilson
Age: 42
Born: Jamaica
Current city: Las Vegas, NV
Education: High school graduate
Previous profession: Personal chef/caterer/event planner
Favorite quote: "You can only become truly accomplished at something you love. Don't make money your goal. Instead, pursue the things you love doing, and then do them so well that people can't take their eyes off you." -Maya Angelou
To keep up with Dalton Wilson and DW Bistro make sure to visit their website and like DW Bistro on Facebook.
About DW Bistro, Las Vegas
DW Bistro is the creation of Dalton Wilson and Bryce Krausman who joined forces in their quest for great food after working together at Williams-Sonoma. Both Dalton and Bryce branched out on their own and this eventually turned into what today is DW Bistro. With Dalton Wilson's New Jamaican Cuisine and great relaxed service DW Bistro has gained a loyal following.
DW Bistro is opened daily for lunch, dinner and brunch during weekends. You'll find it at 115 S. Fort Apache Road, St 112. Las Vegas, Nevada.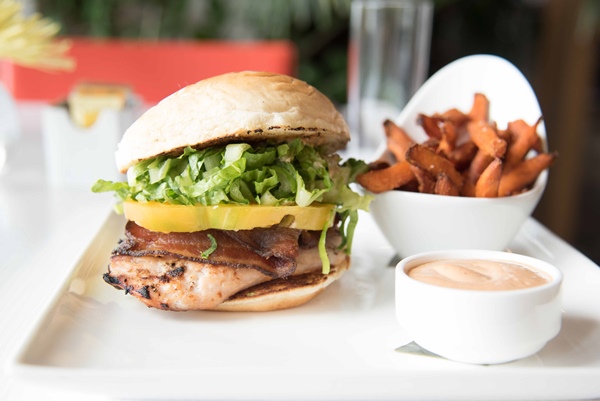 About Ateriet's Chef Q&A
Chef Q&A at Ateriet is my way of giving great chefs the respect they deserve. I interview chefs from all over the world with the stuff I want to know. If you know a chef I should interview or have any other suggestions don't be afraid to let me know, just leave a comment or send an email. You can read my other Chef Q&A's here or explore all these great chefs and restaurants in my Chef Q&A Map, you'll find it here.