Chef Q&A with Hanna Leinonen of Ragu in Helsinki, Finland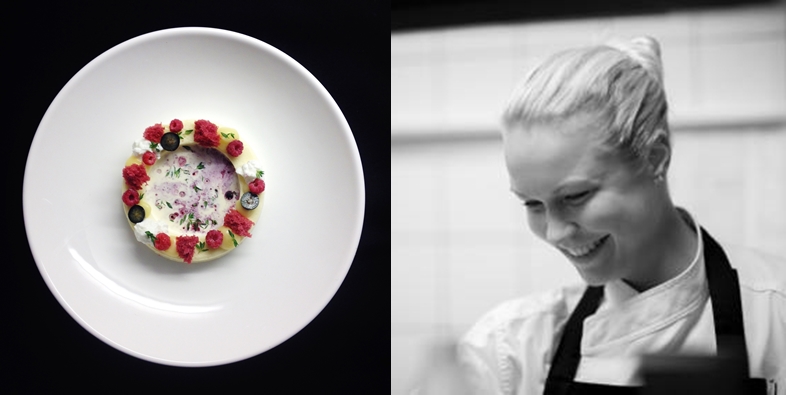 Meet Hanna Leinonen in our Chef Q&A, this young pastry chef from Finland have got an impressive career in the making. We talk about how she ended up becoming a chef, what the future holds and about competing in food. This won't be the last you've heard about Hanna Leinonen so keep reading.
Tell us a bit about your background and how you came to be a Chef?
I never knew I wanted to be a chef, it happened by chance. I was applying to a university but I started to think that it wouldn't be right for me. Culinary school was my second choice for school so I switched, it turned out to have been one of the best decisions in my life, at least so far. I found everything about it interesting and the more I learned the more my passion grew. I was lucky to fall in love with this job so fast.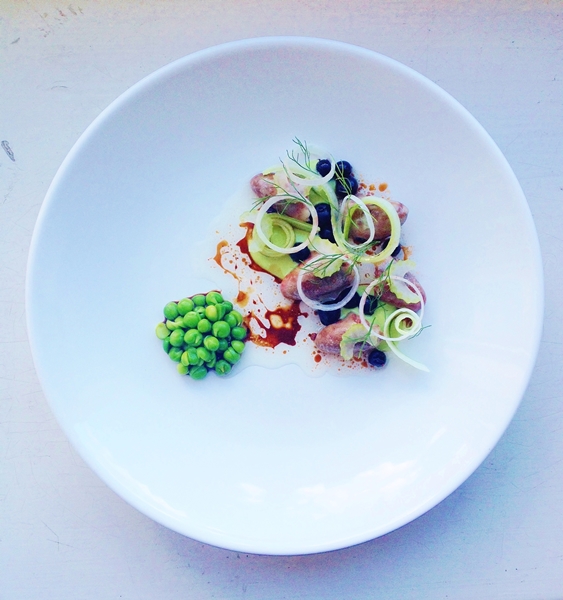 You're mostly working with desserts, is this where your main focus is?
I haven't always worked only on the pastry side but I feel that my strengths is there. I love to work with both savory and sweet. While I've been working my interest have grown more on the sweet side and desserts have been very close to my heart the past few years.
I like how diverse it is. From the very simple things, classic and new techniques, bred baking, understanding doughs, chocolate, batters, pastes and pastries, developing and testing new recipes and creating that final part at the end of a meal.
Even though i love to work with desserts right now I'm always interested to expand my knowledge in other areas as well.
Do you have any future dreams for you career?
I'm quite young, but have already achieved a lot. I've been in the business for six years now and I'm truly thankful for all the great people and mentors around me who have taught me and kept pushing me forward.
I've had many good offers and have been able to work in many great places. I've also been getting a lot of responsibility which have allowed me to create new dishes and learn how to manage things. At the moment I work as a pastry chef in Restaurant Ragu, Helsinki, Finland.
I am moving to Australia to work in the beginning of next year where I will be looking for new opportunities. I'm eager to learn more everyday, to become better and see and experience new things. I want to reach high but also stay humble.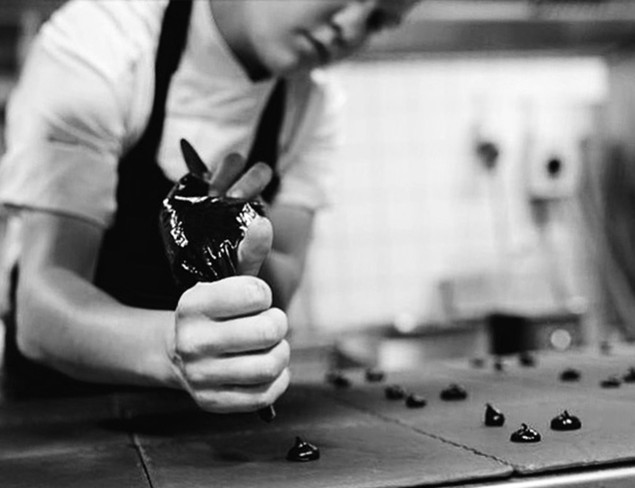 What's you favorite food memory?
Mushroom hunting in the Finnish forests during autumn. My mom is a keen mushroom hunter and when I was little we would go out together. Sometimes we didn't find much but I loved wandering around in the forest and seeking things.
The best moments was when we found good spots packed with forest gold. (Chanterelles is sometimes called the forest gold in Finland and Sweden, editor's note). Then I could enjoy my mom cooking those hand picked mushrooms.
Describe your style of cooking?
I would say that it is quite diverse at this stage. I do both classic and more modern things. I love to experiment and work with the flavors and love to combine both savory and sweet in desserts. The most important thing is that it always tastes great. I have a long history with drawing and painting, so presentation is also very important for me.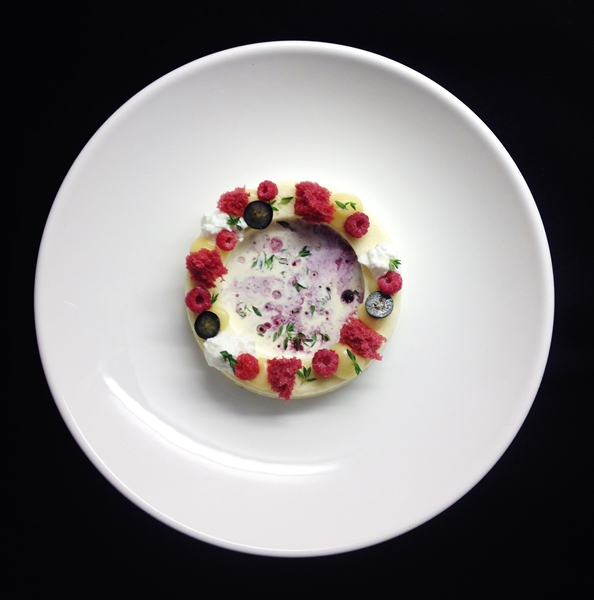 Do you have any favorite ingredients at the moment?
Lemons, I personally like acidic flavours. I think desserts need some acidity so they don't feel too sweet or heavy at the end of a meal.
When creating a new dish, where do you find inspiration and where do you start?
I can find inspiration from everyday life, nature, shapes, forms, colors and ingredients.
Sometimes I start with a specific ingredient that is in season that I want to work with. Most of the time I use three main flavors in one dish to let the main ingredients shine and taste clear, otherwise it can get a bit confusing. But if I feel the dish needs it it happens that I use more flavors. I like to use different textures and temperatures.
The most rewarding thing is when you can give the guests something new, exciting and unprecedented which they will enjoy.
I've read that you have been competing in food, tell us more.
I have always liked to compete, especially challenging myself. It's a different experience and approach to cooking and I used to compete during my studies.
In 2013 I spent a lot of time training for the World Global Pastry Chef Challenge 2014 that was held in Stavanger, Norway. My colleague and good friend Olli Kuokkanen was the competitor and I was his commis. We represented Finland and the whole Nordic region. We had ten and a half hours to complete a Chocolate showpiece, entremet cake and a plated dessert. We ended up winning the silver medal.
After that I have been competing for the Chef of the Year in Finland where I got to the semifinals. Running against the clock, keeping up with your planned schedule and challenging yourself in a competition can be really euphoric.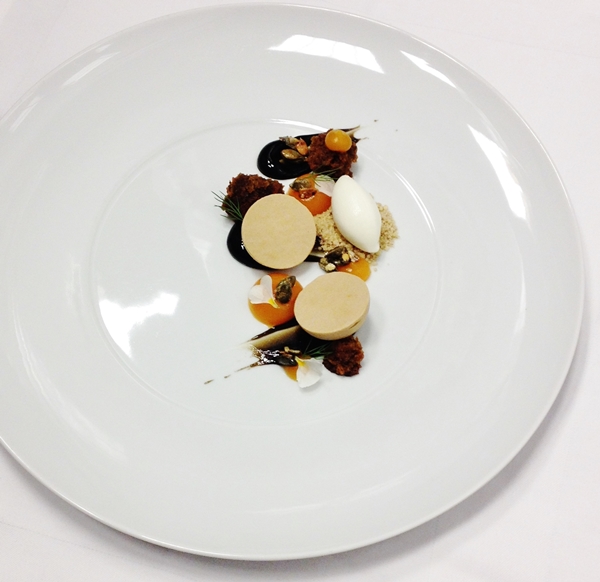 What is great about Finnish cuisine, what do you have that is unique, that can't be found anywhere else?
Finnish nature is beautiful and has a lot to offer depending on the season. Finland has a lot of lakes where there are a number of small freshwater fish like vendace, pike, roach, baltic herring, burbot etc. Those fish are unique in taste and versatile to use. Also when autumn arrives the forests are full of a wide range of mushrooms.
Do you have a guilty pleasure in food, and if so what is it?
Cheese and dry cured ham.
Who do you think we should interview here at Ateriet?
Antonin Mousseau-Rivard, Chef at Restaurant Le Mousso.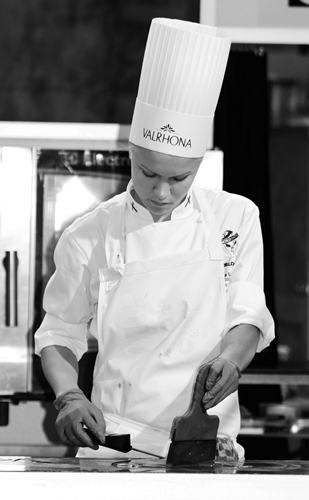 Name: Hanna Leinonen
Age: 23
Born: Järvenpää, Finland
Current city: Helsinki Finland, moving to Australia in the beginning of 2016
Education: Cook
Thank you for your time Hanna and good luck in Australia.
We feel confident that we will be hearing more from Hanna Leinonen in the future. We highly recommend you to follow Hanna at Instagram where she posts great photos of her food on a regular basis, you'll find her @leinonenhanna.
About Ateriet's Chef Q&A
Chef Q&A at Ateriet is my way of giving great chefs the respect they deserve. I interview chefs from all over the world with the stuff I want to know. If you know a chef I should interview or have any other suggestions don't be afraid to let me know, just leave a comment or send an email. You can read my other Chef Q&A's here or explore all these great chefs and restaurants in my Chef Q&A Map, you'll find it here.