Chef Q&A with Jake Whitlock of 1300 on Fillmore, San Francisco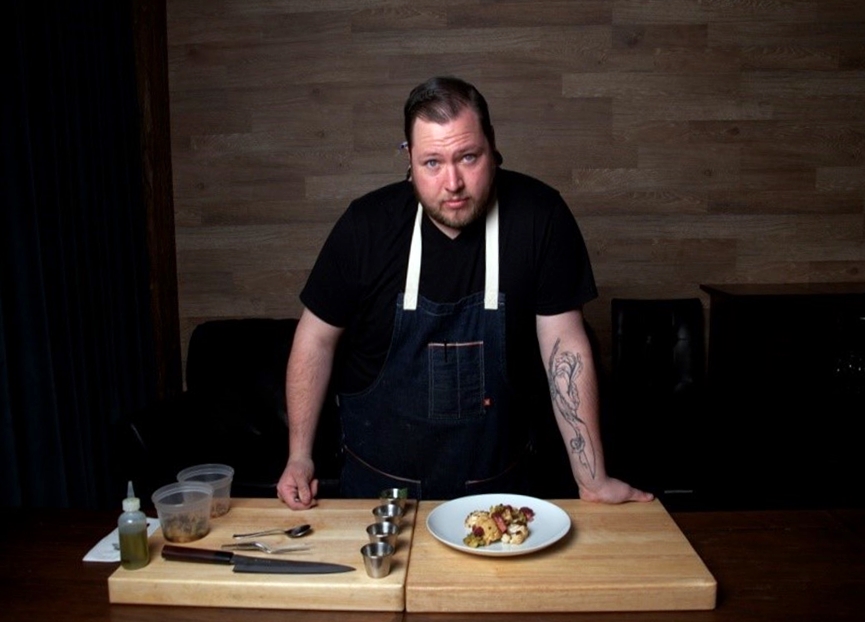 Jake Whitlock is the new Chef de Cuisine at 1300 on Fillmore in San Francisco. He took charge of the kitchen earlier this fall and have been going strong ever since. We got the chance to ask Jake Whitlock on how the first months have been, how it feels to switch from Sushi to Low Country Cuisine and how he started cooking. Keep reading.
Have you always wanted to work with food?
Definitely. Watching family members, especially my grandmother, prepare meals for everyone really planted the seed of interest in cooking. I also grew up watching professional cooking shows on television, which continued to pique my curiosity of what is possible in the kitchen.  
When I was 8 years old I took it upon myself to begin cooking meals for my younger sisters and myself, creating and experimenting with different and fun flavor combinations.  
Describe your style of cooking?
Aggressive. In performance and bold flavors, as well as presentation on the plate itself. I've always strived to make eating an experience beyond just what's in front of you. For example, the history of the various foods I work with is important to the way I present it, in flavor profiles and plating.
Recently, I've really honed in on preserving older methods of cooking, while at the same time using the best of modern techniques. There is so much to experiment with when you combine the past and present.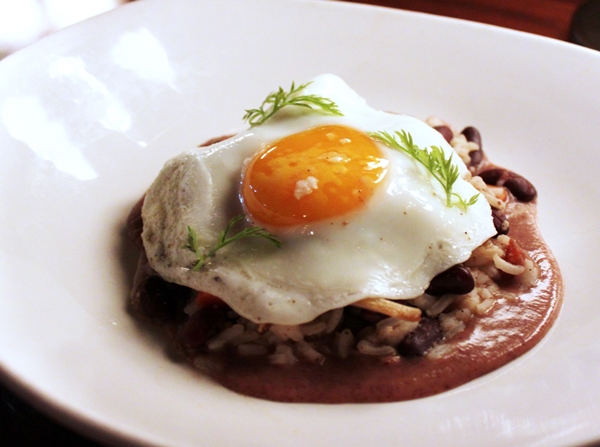 I imagine you are still warming up as the new Chef de Cuisine at 1300 on Fillmore, how has the first months been?
It's been pretty crazy but I am really enjoying it. I've been implementing my own systems within the restaurant before starting my own menu, really working from the ground up. There is so much that goes into running a successful restaurant, especially one with a pre-existing history and staff. Team building, extensive training, and passion for the food really need to come together to make a cohesive whole.
Coming to a restaurant with a heritage, how do you think this affects how you create new dishes, do you feel bound by the history or do you feel free to create new things?
It has been very inspiring to find the right balance of taking some of the original ideas from Chef David Lawrence as well as creating new ones that complement the heritage of 1300.
It's a balance of keeping some of the original dishes that our loyal patrons are so fond of and presenting new dishes that appeal to new and existing customers alike.
You're coming from a sushi restaurant (Ichi Sushi) and now you're cooking Modern Low Country Cuisine, does it feel like a big step?
It definitely would seem that way but, no. I actually have more history with low country cuisine than I do with Japanese food. As with every new chapter, I bring along all of the techniques that I've gained, such as precise knife skills from making sushi.
My interest in low country cuisine stemmed from an apprenticeship at a butcher shop early in my career. It was then that I learned how to use the whole animal, and in turn developed a "no waste" mentality that is really encompassed by low country cooking. (If you're unfamiliar with Low Country Cuisine you can read more about it here, editor's note).
At 1300 on Fillmore music is a big part of the dining experience which must be a great thing, what do you listen to on a day off?
Tower of Power, Deftones, Say Anything – but I love all types of music! It is a huge part of who I am and actually the original reason I moved to San Francisco before getting into the restaurant industry. It's refreshing to have live music in the restaurant on weekends and great to be such close proximity to numerous venues in the surrounding jazz district.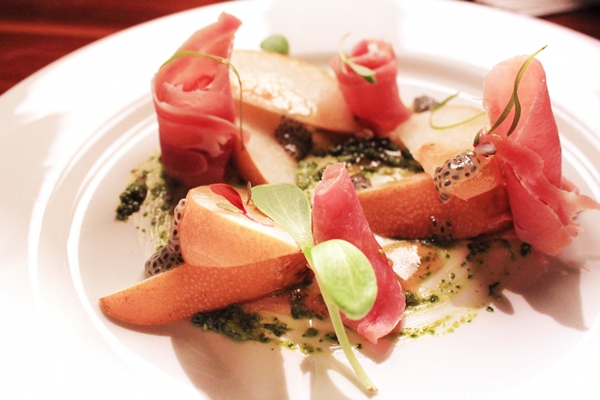 Do you have any favorite ingredients at the moment?
Benton's Country Ham is currently my favorite ingredient to incorporate into dishes, though I'm excited to say that I will be playing around with Jimmy Red Corn soon. You can look forward to seeing it on the menu in late winter.
(Jimmy Red Corn or James Island corn is a native American corn variety that is red in color and very aromatic, it is mostly grown in South Carolina and Georgia, editor's note)
From where do you take inspiration when creating new dishes?
Inspiration can come from anything. A few months ago, I was inspired by seeing a smashed pumpkin in the street and came up with a dessert called Southern Pumpkin Patch. I enjoy the challenge of getting the look and feel of my inspirations to come across in the food on their own.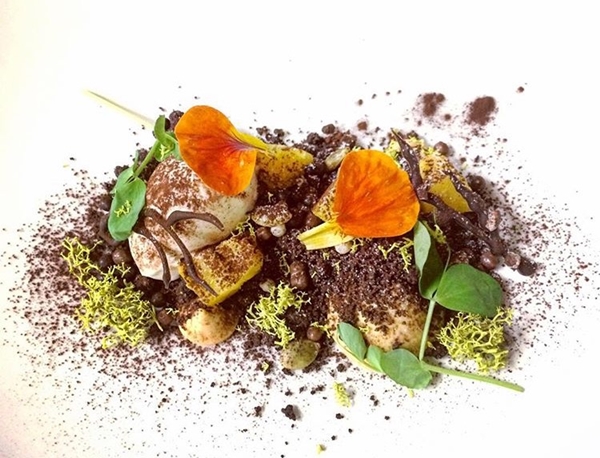 What's your favorite food memory?
That's a hard one, but I have to go with getting a clam chowder bread bowl at the Wharf with my dad growing-up. I always looked forward to getting to do that.
 Do you have a guilty pleasure in food, and if so what is it?
Cheez-its! They are simply perfect and I feel zero guilt!
What other chefs in San Francisco do you think we should interview here at Ateriet?
Sean Thomas is the Chef of The Blue Plate. It's one of my favorite places to eat in SF and is insanely underrated.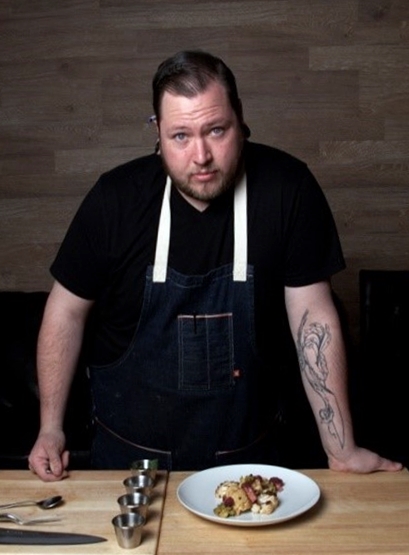 Name: Jake Whitlock
Age: 28
Born: Manteca, CA
Current city: San Francisco
Thanks Jake for your time and good luck at 1300 on Fillmore in the future.
To keep up with what's going on at 1300 on Fillmore visit their website and make sure to follow both them and Jake Whitlock at Instagram, you'll find Jake @jakeassjake and 1300 on Fillmore @1300onfillmore.
About 1300 on Fillmore
1300 on Fillmore was opened in 2007 by Chef David Lawrence and Monetta White. The mission was to serve modern Low Country classics using great ingredients. All in a supper club vibe and giving the guests some great music as well. 1300 on Fillmore offers live music every friday, saturday night and for the sunday brunch.
Earlier this fall Jake Whitlock stepped in as Chef de Cuisine since David Lawrence is now focused on the new Black Bark BBQ restaurant.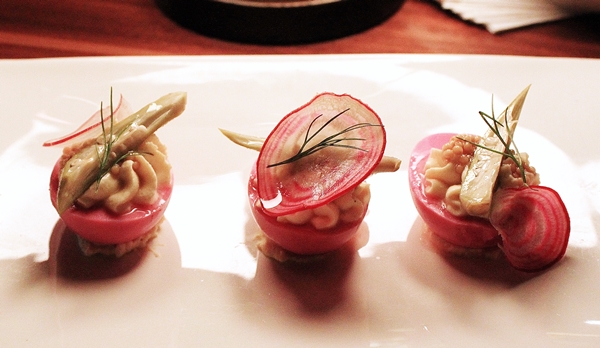 About Ateriet's Chef Q&A
Chef Q&A at Ateriet is my way of giving great chefs the respect they deserve. I interview chefs from all over the world with the stuff I want to know. If you know a chef I should interview or have any other suggestions don't be afraid to let me know, just leave a comment or send an email. You can read my other Chef Q&A's here or explore all these great chefs and restaurants in my Chef Q&A Map, you'll find it here.