Chef Q&A with Paulo Airaudo & Francesco Gasbarro, La Bottega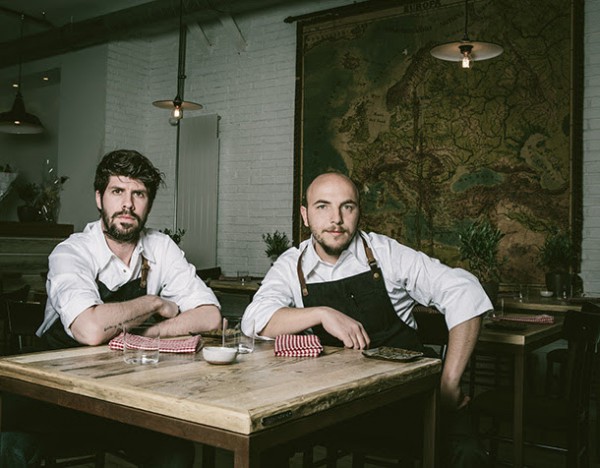 Meet the Chef duo behind the very successful La Bottega Restaurant in Geneva. We talk to Paulo Airaudo and Francesco Gasbarro about their success and many upcoming projects, the importance of Michelin stars and their view on Italian food. Keep reading.
La Bottega was opened by Paulo Airaudo and Francesco Gasbarro in Geneva in May of 2015. Just five months later they got their first Michelin star. With the ambition to keep going forward Paulo and Francesco are now moving La Bottega to a different location in Geneva and transforming the old space to L'Osteria, a new restaurant. And that is just the start, there are more openings on the way and in the pace that these two are going I'm sure they won't stop there. With a modern approach to the traditional Italian food Paulo and Francesco are creating their own style of Italian, Italian free style if you will.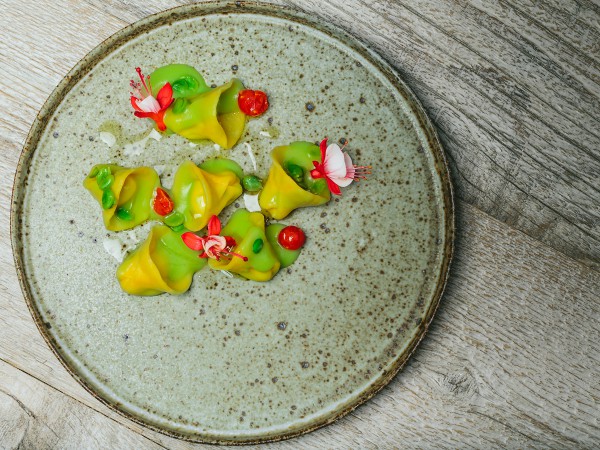 How did you end up working together?
Paulo: We met in Italy when Francesco called me to work with him as chef in a hotel. We immediately got along so well that we decided to start our own business instead. We share the same vision for what our cuisine should be and work continues to be fun for us.
Do you have a similar style of cooking or do you both have your own strengths that makes you a great team?
We have each our own strengths that complement each other. We furthermore share the same culinary philosophy although we have different backgrounds. The adventure of La Bottega is part of our professional continuity, and the recent accolades strengthen this cohesion; they motivate us to push forward..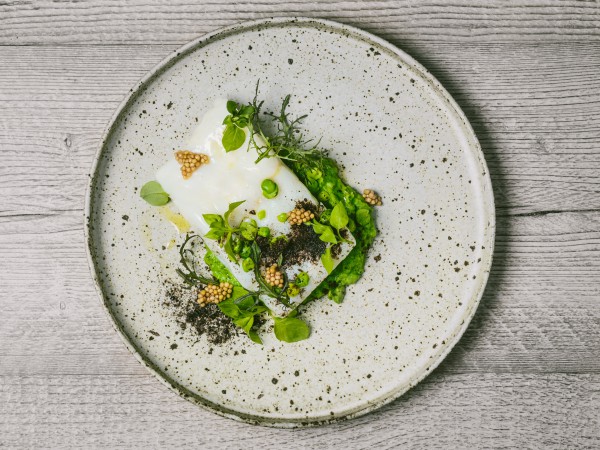 How would you describe your cooking?
Modern and creative cuisine, though Francesco's cuisine is more traditional. We try to do simple things and do them well. That's very important to us and a part of our philosophy. Our dishes are easy to describe, just by listing the main ingredients. We try to create a cuisine based on flavours and memories, bringing to modern tables the old traditional essence of Italian food.
Just a few months after opening you were awarded your first Michelin star for La Bottega and you are already reaching for the second, what do you think it takes to get it?
We believe this accolade to be the result of a persistent day to day work. We are very honoured, a Michelin star is not a gift; it's earned by our team, with long hours in the kitchen, in front of on house added extreme dedication.
We also keep up to date with what is happening elsewhere; the work of other chefs enrich us, we feel inspired to progress and we dare to go beyond. We know we need to keep the high level that we have reached, and only to grow further.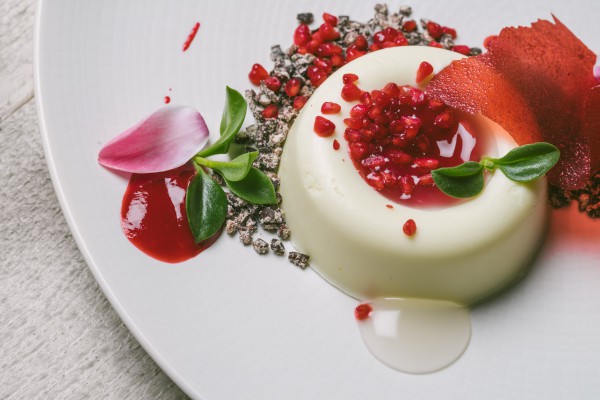 How important are the chase for the Michelin stars, does it add pressure or is it just a good goal to reach for?
The Michelin stars are very important. They have an international recognition and the impact on the restaurant attendance is undeniable. They are important to us because they reward our food and the know-how of our team. The pressure that accompanies these accolades is a reality, but pressure is inherent to any aim of doing a great job. It can be positive when we can be auto-critical and improve what we do. We always set new goals and Michelin is always a good reference to keep in mind.
I understand that there are exciting things planned this year with new openings and concepts, can you tell us what is about to happen?
We'll move La Bottega to a larger place at a very prestigious location in Geneva – at the foot of the ramparts of the old town. This change will also allow us to offer a new restaurant called «L'Osteria» at the old La Bottega, and give us the freedom to be even more creative at the new La Bottega. At the end of the year we'll be opening a new restaurant with a very special concept in the Swiss mountains.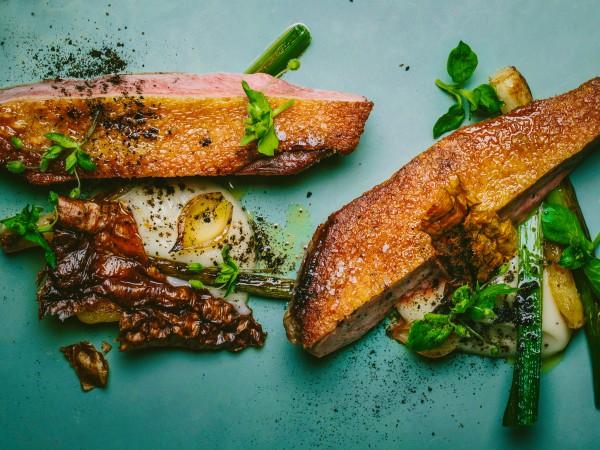 With all these projects, how do you keep up?
We are lucky persons, and through the years we've met enough people that we not only enjoy working with, but we can also trust completely.
Are you considering opening up something outside Switzerland in the future as well?
Not officially yet, but we are reviewing some possibilities.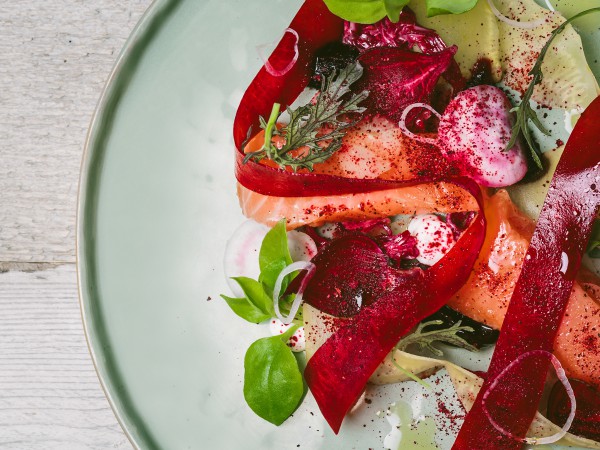 You are cooking on an Italian tradition but are recreating the traditional style. Have you been getting any critique from more traditional guests?
There are many Italian restaurants in the city, and there is an old stereotype of what Italian is supposed to be, limiting it. We offer a modern view and our Italian guests actually like it because it reminds them of their childhood memories, even if we have a modern approach.
What is the best thing about Italian food?
This is an interesting question. Italian food is fun, because is based on an old tradition, with a long history, is infinite and it gives us all the possibilities to create and recreate. It has so many influences, from every corner of the country. Is not limited to "olio di oliva, parmigiano e un po di pasta".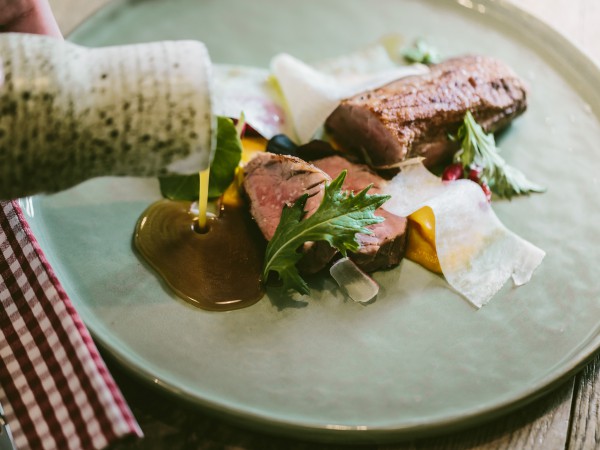 Do you have a guilty pleasure in food, and if so what is it?
Paulo: Cotoletta alla milanese, french fries,
Francesco: Schiacciata Mortadella
Who do you think we should interview here at Ateriet?
Pino Lavarra, Italian chef in Hong Kong.
Thank you Paulo and Francesco and good luck with all your projects.
To see what is going on at La Bottega you should of course follow them at Facebook and Instagram. For bookings please visit the La Bottega website.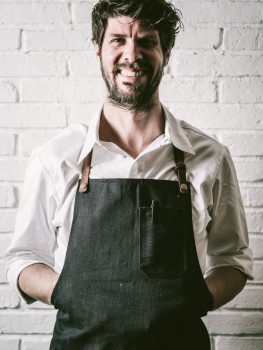 Name: Paulo Nicolas Airaudo
Age: 30
Birth city: Argentina
Current city: Geneva
Previous profession: Chef
Paulo, born in Argentina but to an Italian family, worked professionally across the globe, from Mexico to Peru, in various European countries, and of course in his beloved Italy. In Europe, he had the enviable fortune of working in the finest establishments in many capitals, displaying the passionate commitment and professionalism that have always made him stand out.
Enterprising and resourceful, Paolo loves to experiment with new directions in the kitchen which also is his main focus at La Bottega.
Name: Francesco Gasbarro
Age: 38
Birth city: Firenze
Current city: Geneva
Education: Hospitality
Previous profession: Chef
Favourite quote: We receive what we give
Francesco's passion for cooking goes back to his youth, when he started working in various Florentine restaurants. After achieving expertise in his profession, he launched his own restaurant in Florence.
Francesco focuses his philosophy on a spectrum of traditional Italian dishes expressed in a modern language. A devotion to experimentation and a marriage of the highest-quality ingredients are the hallmarks of chef Gasbarro, along with a profound knowledge of wine that has his main focus at La Bottega.
About Ateriet's Chef Q&A
Chef Q&A at Ateriet is my way of giving great chefs the respect they deserve. I interview chefs from all over the world with the stuff I want to know. If you know a chef I should interview or have any other suggestions don't be afraid to let me know, just leave a comment or send an email. You can read my other Chef Q&A's here or explore all these great chefs and restaurants in my Chef Q&A Map, you'll find it here.