Chef Q&A with Matt Lambert of The Musket Room, New York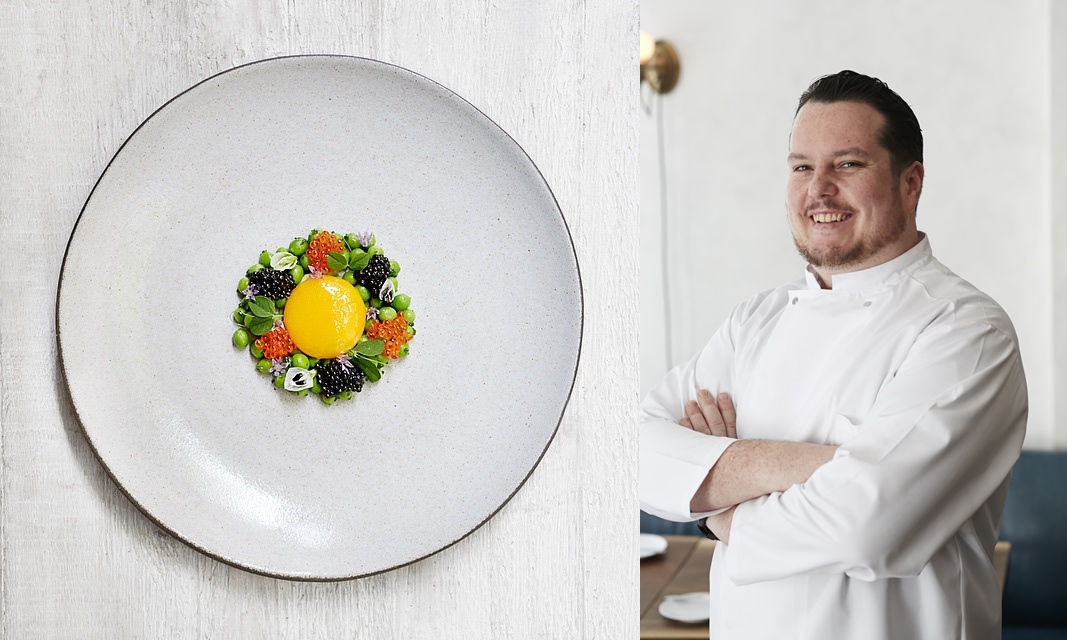 Matt Lambert is the co-owner and Chef at Musket Room in New York. Musket Room have in just a few years become a foodie destination in New York. And with Matt's Guest Chef Series where he invites interesting Chefs for collaborate dinners there will be no shortage of guests anytime soon. In our Chef Q&A with Matt Lambert we talk New Zeeland, how the Musket Room is evolving and of course all about the Guest Chef Series at The Musket Room, keep reading.
Matt Lambert was born in New Zealand and have always known he wanted to become a Chef. He applied for his first kitchen job at the age of 11, got turned down and was told to come back when he was older. At 14 he stepped into that same kitchen and to scrub pans and he hasn't left the industry since. After working in restaurants both New Zealand and in the US Matt Lambert opened The Musket Room in New York City in 2013.
After only 4 months The Musket Room was awarded its first Michelin Star and the success of restaurant was a fact. Since then The Musket Room have been going strong and has become one of the most exciting restaurants in New York.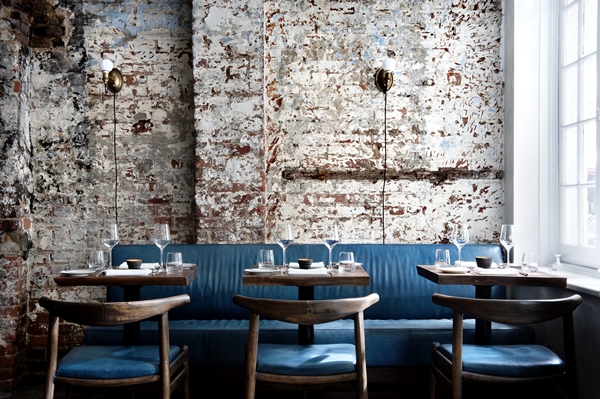 During 2015 Matt started a project called the Guest Chef Series. It is collaborative dinners held at The Musket Room by Matt Lambert and another great Chef of his choice. And we are not talking just any chefs. The first three dinners was with Atsushi Tanaka, Thorsten Schmidt and Even Ramsvik. (You can read more about the previous chefs and their restaurants further below). For the fourth collaboration dinner which is held at The Musket Room on the 20th of January 2016 Matt Lambert have invited Chef Hans Välimäki.
Hans Valimäki is considered the best Finnish Chef and have set a mark in Finnish cuisine with his restaurant Chez Dominique.  So getting reservations at Musket Room this coming dinner might be tough.
We got the chance to ask Matt Lambert our questions just days before this exciting dinner so naturally we talk quite a bit about the Guest Chef Series, enjoy.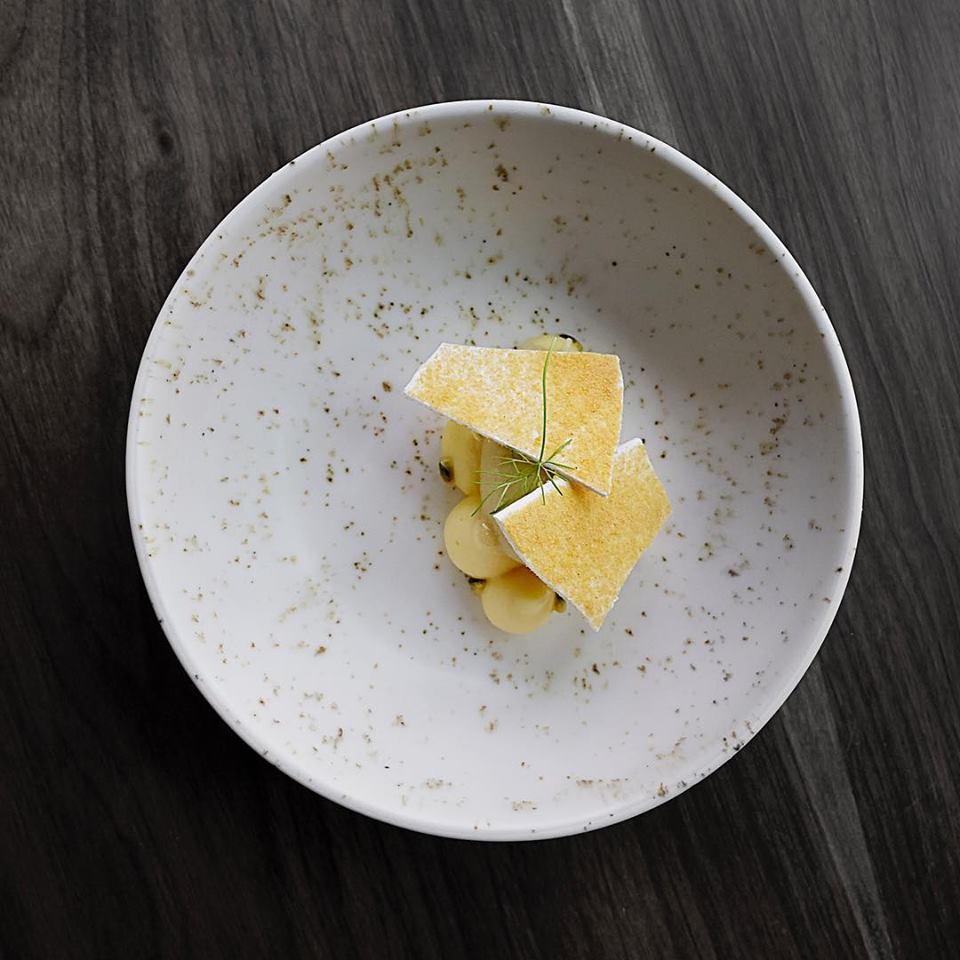 Why did you become a Chef?
I realized at a very young age that I really loved cooking food. Like most kids I did a lot of cooking with my mother and grandmother and I liked the fact that your efforts were edible and delicious! At age 11 I had hunted down and secured an apprenticeship, I had to wait till I was old enough of course. at 14 I became a dishwasher and the rest as they say is history.
How would you describe your cooking?
I try to do simple things well. That's very important to me. I also do not like to complicate flavor combinations. I prefer to have less competing flavors and amplify what is there. Things I think about are cleanliness and flavor, I think this helps the other things fall into place.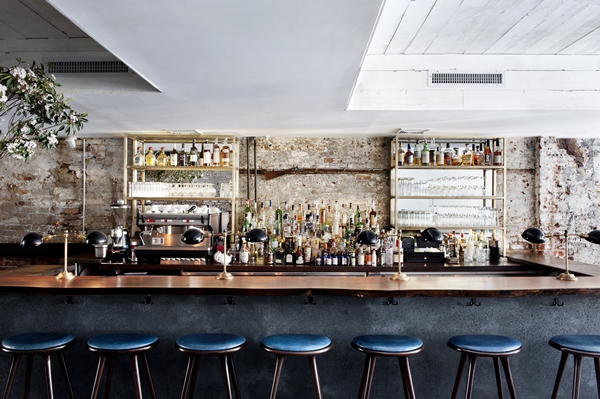 Do you feel that your New Zeeland heritage comes across in your food?
Absolutely, through simplicity and the unique point of view of a culture reasonably unscarred by tradition.
Do you have a favorite food memory?
Its got to be enjoying freshly smoked fish from a backyard smoker which was once a refrigerator. Salty, sweet, smoky and warm from its cooking in the hot smoker. Fantastic!
You're about to have you fourth guest Chef Dinner at the Musket Room with Hans Välimäki, can you tell us a bit more about it?
I'm really excited about this one as I am close with Hans, we have painted a few towns red a couple of times. I'm also of the opinion that his restaurant Chez Dominique was one of the best restaurants in the Nordic.
I love these dinners as it gives the opportunity to learn and see new things in our kitchen. Also working with a 2 star chef for us is something we haven't done and We are eager to do so, we want to grow and excel. This accelerates that.
But basically we do our best to execute Hans food at a standard he is happy with, and on this occasion based on our familiarity with one another so we will be doing one course that is a dish we are working on together, which is something I haven't done so far. So for me this will be the highlight as I've looked up to Hans for many years now.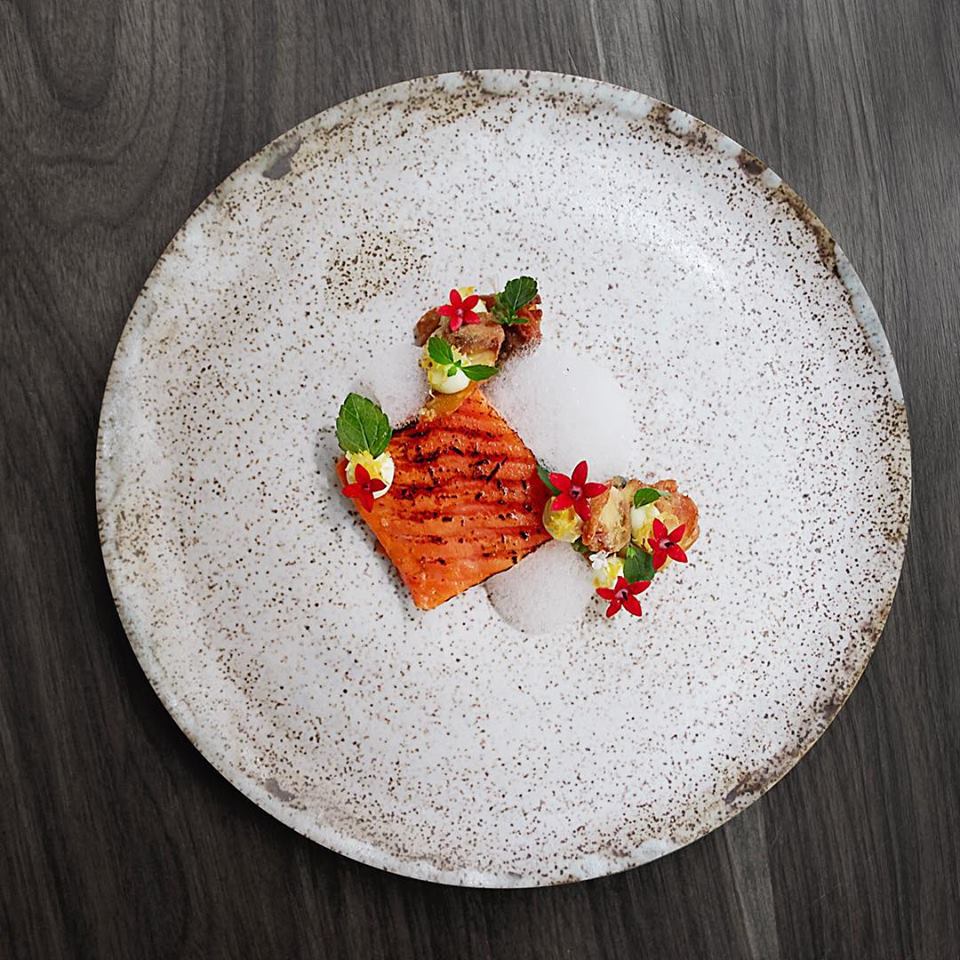 What is the best thing about hosting these collaborative dinners with other great chefs?
Definitely learning new techniques and seeing our space utilized differently. It's easy to fall into a routine and think things should be a specific way and that way only. Then you see a great chef move something around or utilize something you have differently, for me that's awesome! Also I'm lucky to do something I love for living.
So working with these guys really just heightens that for me, I get excited and it's refreshing. Most of all it's INSPIRING! I've already shared my kitchen with some amazing chefs, Thorsten Schmidt was an incredible experience, he was very inspiring! I truly believe he might be the most underrated chef in the world. Even Ramsvik was also really talented and has very unique point of view I really liked working with him too.
How do you select the chefs that you are collaborating with?
I look for people who inspire me, people who are going to push us. The main reason for me doing these dinners is to accelerate progress and see and learn new things.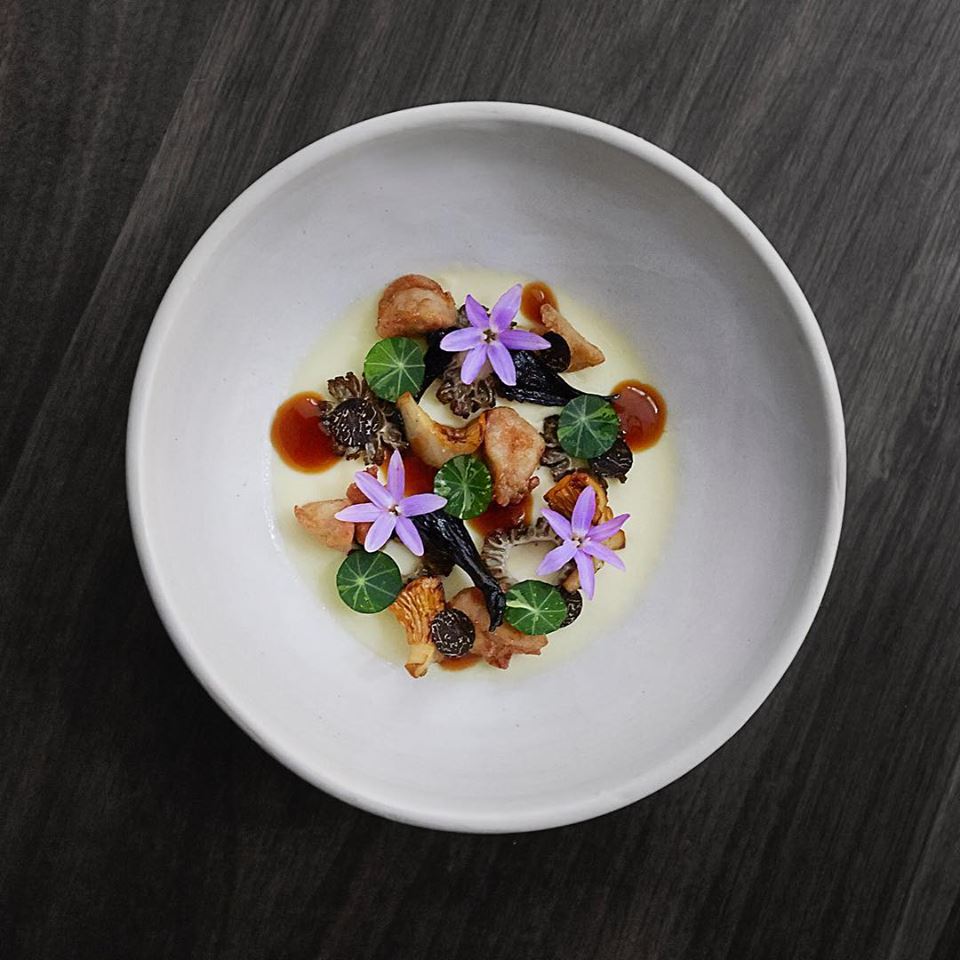 So have you had the chance to visit any of the Chef's original restaurants?
Yes, I actually meet Atsushi at his restaurant in Paris where I ate with chef Hans and his wife Maria. We had a chat about doing it and it all worked out. Atsushi is also a great chef and has a unique style of plating.
I tried Hans food in Portugal at Vila Joya, which is basically at the top of the mountain in terms of collaboration dinners. Then once again at Chez Dominique in Helsinki on a trip through the Nordic, before opening the Musket Room.
I've not had as much time to travel other than back to New Zealand for research. So I really wanted to try Evens food but I couldn't make it to Oslo so I was elated when he was keen to join us. Same situation with Thorsten, a friend suggested him upon research and I jumped at the chance!
The Musket Room is now almost three years old, how do you feel the restaurant has evolved during these years and what are the plans for the future?
I feel like we are steadily improving on the little things, there is obviously always room for improvement so I'm just attacking that philosophy the same way I was when we opened. I feel a lot more confident in what we are doing too. I guess at the start there was a lot of nervous energy which is good, but less enjoyable.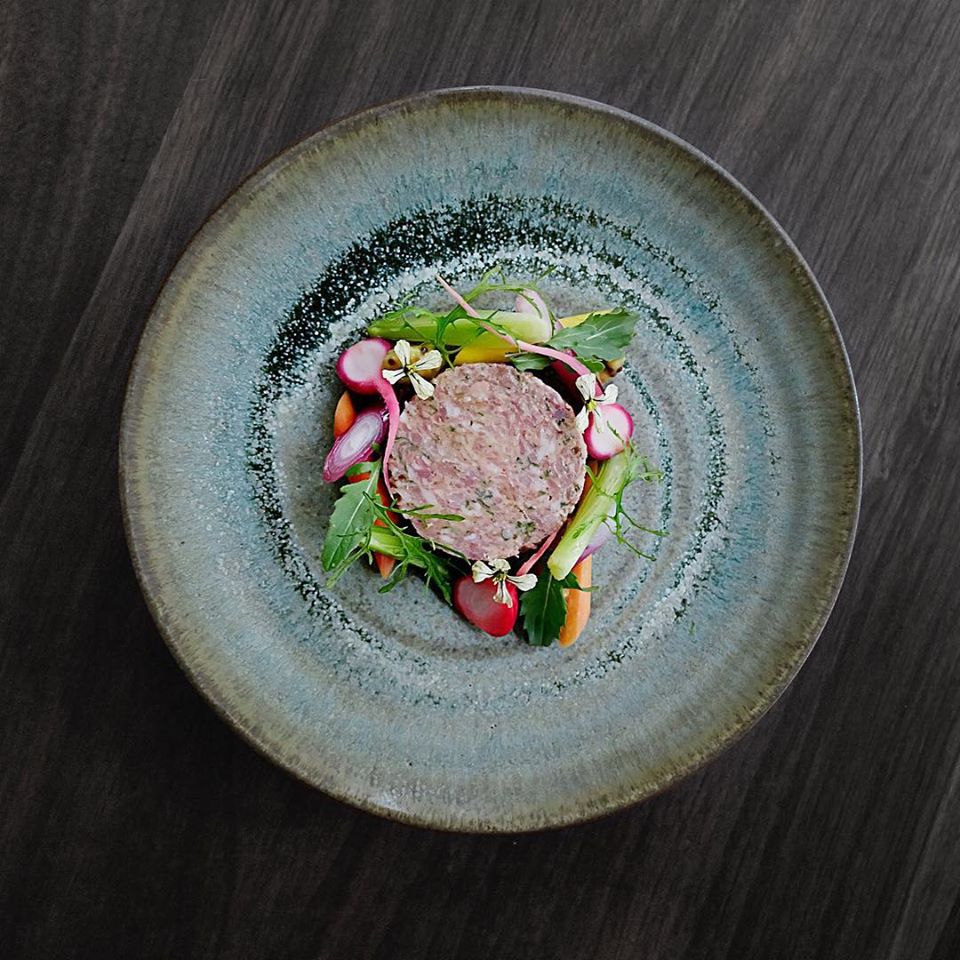 What is your favorite thing to do on a day off work?
Anything with my son. I really enjoy the time with him since I spend a lot of time at work.
Do you have a guilty pleasure in food, and if so what is it?
Blue ribbon fried chicken!
Who do you think we should interview here at Ateriet?
Brad Farmerie of Public, New York
Thank you Matt for your time and good luck with in the future with the Guest Chef Series.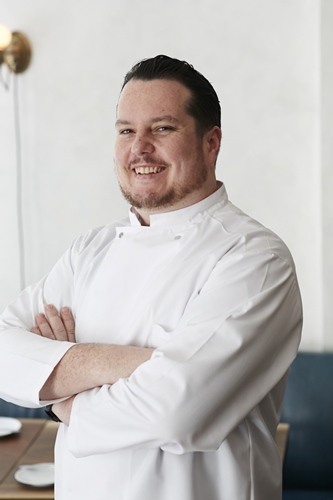 Name: Matt Lambert
Age: 35
Birth city: Henderson (west Auckland)
Current city: Manhattan, New York
Education: Auckland University of technology  – Whitireia polytechnic
Previous profession: Only cooking
Favourite quote: Discipline yourself and others won't have to. –John Wooden
If you are in New York then try to get a seat for the upcoming dinner with Hans Valimäki. If that won't work out then make sure to visit the Musket Room as soon as you have the chance. For booking and info visit the website.
Matt Lambert also has a great Instagram feed that is mandatory if you're into food, follow him @MusketMatt, if Twitter is your thing he is there as well @MusketMatt.
About The Musket Room Guest Chef Series
The Guest Chef Series at The Musket Room is Matt Lambert's way of offering something unique to his guests as well as letting himself and his team get inspiration from other great chefs. Since the start of the project the following chefs have been a part of the Guest Chef Series.
Atsushi Tanaka – This Japanese Chef is setting his mark on Paris, France with his Restaurant AT. With experience from some of the great Nordic Restaurants as well as French Pierre Gagnaire Restaurant Atsushi is bound for glory. We have made an Chef Q&A with Atsushi Tanaka here at Ateriet, read it here.
Thorsten Schmidt of Danish Restaurant Malling & Schmidt is just like Matt Lambert says one of the most underrated Chefs around. With his restaurant in Skagen, Denmark he is keeping the experimental side of food interesting.
Even Ramsvik was the Chef at now closed Norwegian Restaurant Ylajali. Ylajali was considered one of the best in Scandinavia. Ylajali closed in December 2015 and it is still unclear where we will see Even Ramsvik cook next.
Hans Välimäki – Hans Välimäki opened Chez Dominique in Helsinki, FInland in 1998, Chez Dominique was awarded 2 Michelin stars and was without a doubt considered the best restaurant in Finland up until Hans chose to close in 2013. Hans Välimäki has now opened his smaller restaurant Välimäki in Helsinki and is involved in a number of other restaurants and projects. The Hans Välimäki dinner is held on the 20th of January 2015, visit The Musket Room for reservations and more info. Hans Välimäki is also on Instagram so to see what is about to happen follow him @chefvalimaki.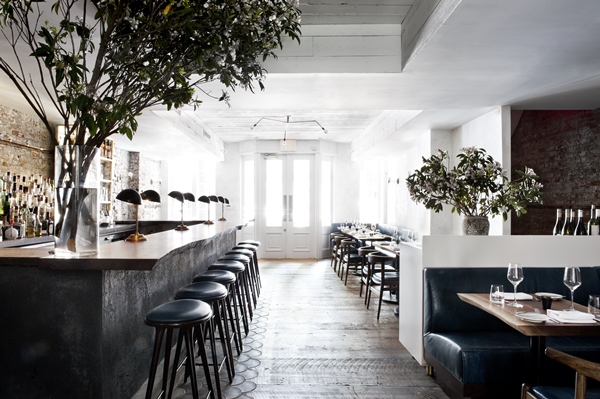 About Ateriet's Chef Q&A
Chef Q&A at Ateriet is my way of giving great chefs the respect they deserve. I interview chefs from all over the world with the stuff I want to know. If you know a chef I should interview or have any other suggestions don't be afraid to let me know, just leave a comment or send an email. You can read my other Chef Q&A's here or explore all these great chefs and restaurants in my Chef Q&A Map, you'll find it here.