Chef Q&A with Shota Nakajima of Naka, Seattle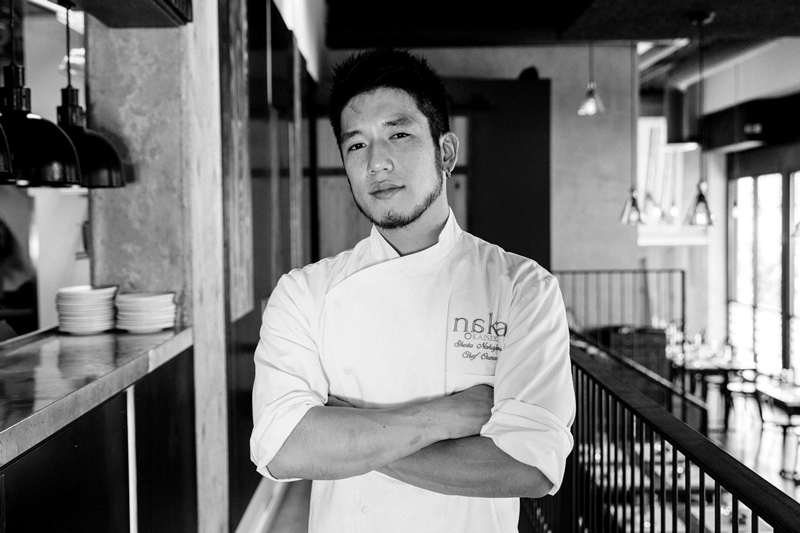 Shota Nakajima is the Chef and owner of Naka in Seattle. Naka was opened last summer and have since set its mark on the Seattle dining scene with its contemporary Kaiseki tasting menus. In our Chef Q&A with Shota Nakajima we talk about cooking in Japan, becoming a Chef and of course about Naka. Keep reading.
Why did you become a Chef?
I was never that good in the educational system and hated almost everything about it ever since I was a child. When I was 16 I stopped going to school and needed to get a job. The only job I could get at the time was a dishwashing position at a family-owned Japanese restaurant.
Honestly, it was hard for me and everyday after work I felt that I never wanted to go back. But in the morning I hated the feeling of losing and wanted to prove them wrong. When I realized I loved the quest for knowledge, the kitchen and restaurant family, my passion for the guest experience and the restaurant lifestyle I went for it.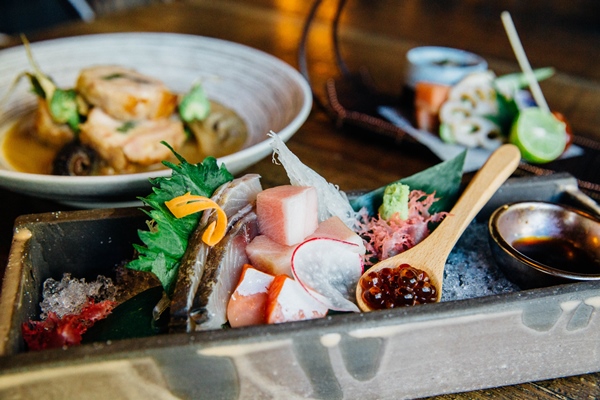 How would you describe your cooking?
I grew up in a part of Seattle surrounded by wilderness. I loved playing with rocks, trees, bushes and running around barefoot in the woods. I have combined these memories of what I liked as a child and the skills of Japanese cuisine.
I have pride in my country and its way of cooking so whenever I do anything in the kitchen I'll always make sure the base concept of the cooking is Japanese. It is to appreciate the ingredients, which is such a simple phrase.
I believe it is to understand that water is not going to taste the same everyday, two potatoes are going to have different flavors, animals eat different things. It all tastes different.
What's you favorite food memory?
Haha, that's a hard one! How do you choose a favorite food memory? I would say that everytime I eat at my mom's place it feels the best!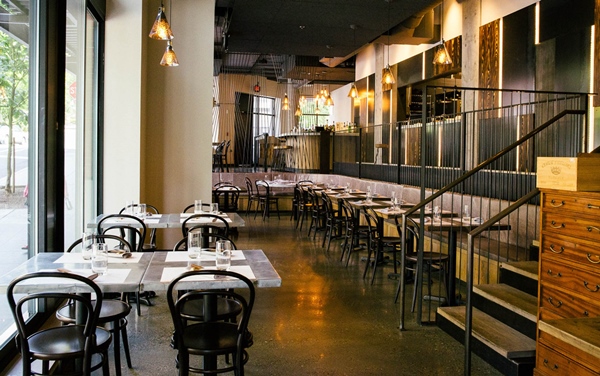 You opened Naka last summer which is a modern Kaiseki restaurant, can you tell us a bit more about the concept?
Kaiseki/Japanese cuisine is evolving, little by little in Japan. Great chefs are trying to do something different which is hard since there is a concept called fusion, which they don't want to do. To not cross the line of fusion but making sure that the core of something is new and different.
Looking at what a lot of great chefs in Japan are doing, I believe it is to simply put your personality and where you grew up into the cooking. I honestly only place the word modern/contemporary on the word Kaiseki because I have a belief in a different kind of atmosphere and service.
There are many rules in Japanese kaiseki service but trying to push that in the United States would only kill the personalities of the service staff here. I think it is the same thing as ingredients: You can't force something that's not natural, that as a chef you have to get the full potential out of everything and everybody in the restaurant.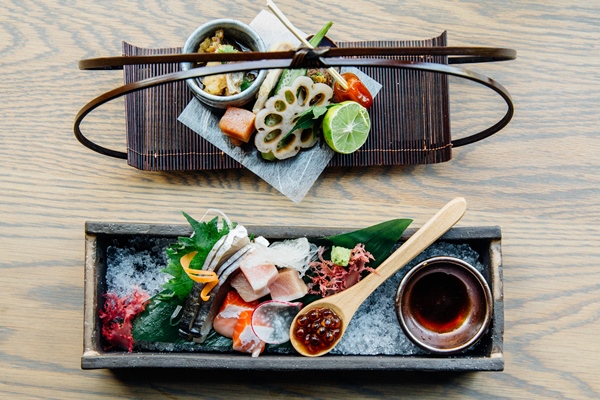 You've spent five years training and working in Japan, what is the biggest difference compared to the US?
The culture, people, ingredients and the mentality. If I can only pick one I would say mentality in the kitchen. In Japan there a structure called "Tate-Shakai" which literally means "Vertical Society". The hierarchy of structure is a must and is to the extreme.
It doesn't matter what you want, the only thing that matters is the person who is above you. If he tells you to scrub his shoes, you scrub them. I can't say anything about it, but the guy directly above him would tell him not to do it. That's honestly only one example, but it does go to the extreme. It's how they teach chefs in Japan. To watch, learn and to feel hungry for knowledge.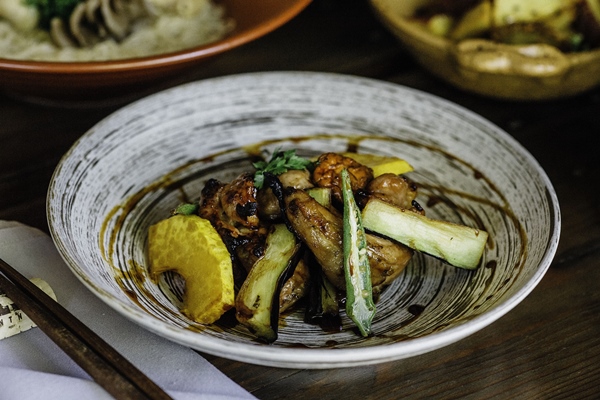 Do you feel bound by the Japanese tradition after training there or do you feel free to make your own interpretation?
For the most part, I don't feel entirely bound by tradition. I can't force my culture onto someone who has not lived there. Via the cooking techniques and the way that I look at ingredients, I will convey in my way what my chef taught me to my crew. I won't lie and say it's easy but I believe to be a great chef I have to figure out the balance of working and growing a team. It is the relentless goal that I may never achieve.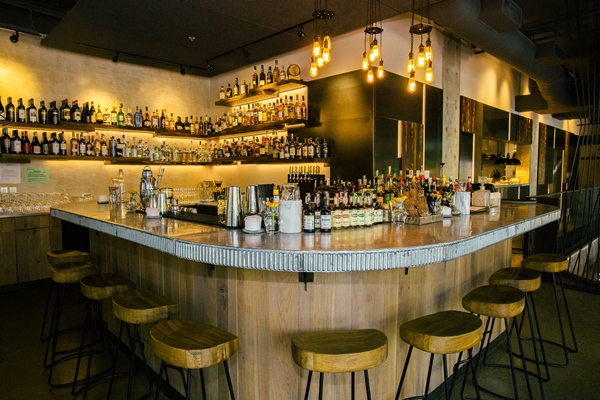 Your plating is incredible artistic, so I have to ask. Is food art?
Food is more like music for me. Honestly as much as I get a la carte plating, it's hard to express what I do. Doing a coursed-dinner you get to control the atmosphere and the flow. Each dish is important: the plating, the flavors, and the kind of vessel/plate that you are using. I eat with my eyes and it shows how much the person who is making the food cares by looking at how it is plated.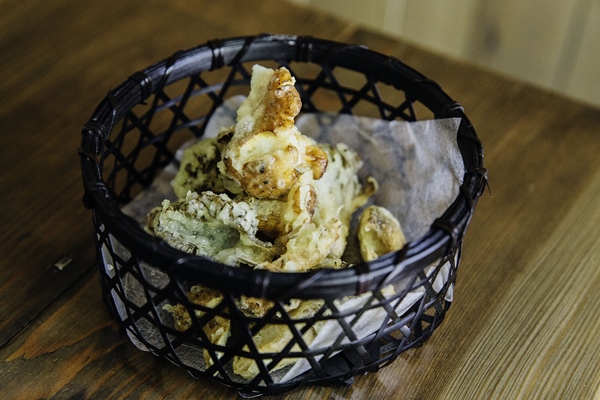 Do you have any other countries cuisine that you're inspired by?
This is a very hard question for me since the word "fusion" exists. Though I love Italian, French and Chinese cuisine very much, it is hard to incorporate the techniques but I do look at the ingredients and try to incorporate what they use.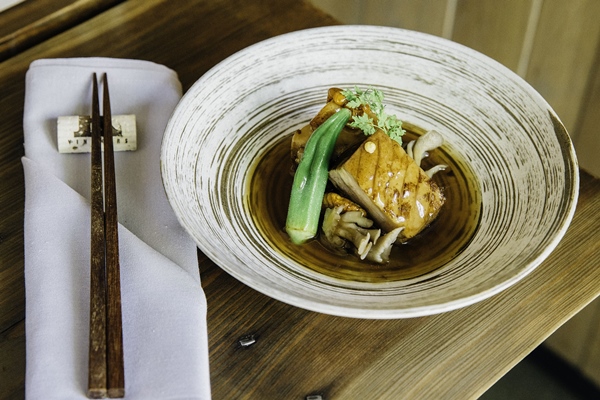 Do you have a guilty pleasure in food, and if so what is it?
My favorite guilty pleasure is to share cheap, charred burgers with the crew after a few drinks! It's so horrible, but it ends up being the best! I can simply eat because I am hungry but I don't feel obligated to analyze the food, technique or ingredients.
Who do you think we should interview here at Ateriet?
Natsuko Shoji of été in Tokyo.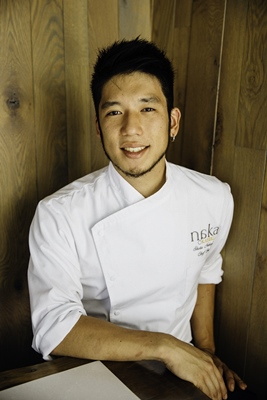 Thank you Shota Nakajima for your time and good luck in the future.
To keep up with Shota Nakajima you should follow Naka on Instagram @NakaSeattle and Twitter @NakaSeattle. You can also like Naka on Facebook and check out their website.
About Naka Restaurant
Naka was opened by Shota Nakajima in Seattle in the summer of 2015. The restaurant serves an contemporary interpretation of the Japanese Kaiseki tradition. Naka offers three different Kaiseki tasting menu, a full ala carte menu and a bar section with a wide selection.Naka is located on 1449 E Pine St, Seattle, reservations available here.
About Ateriet's Chef Q&A
Chef Q&A at Ateriet is my way of giving great chefs the respect they deserve. I interview chefs from all over the world with the stuff I want to know. If you know a chef I should interview or have any other suggestions don't be afraid to let me know, just leave a comment or send an email. You can read my other Chef Q&A's here or explore all these great chefs and restaurants in my Chef Q&A Map, you'll find it here.