Chef Q&A with Søren Selin of AOC Restaurant in Copenhagen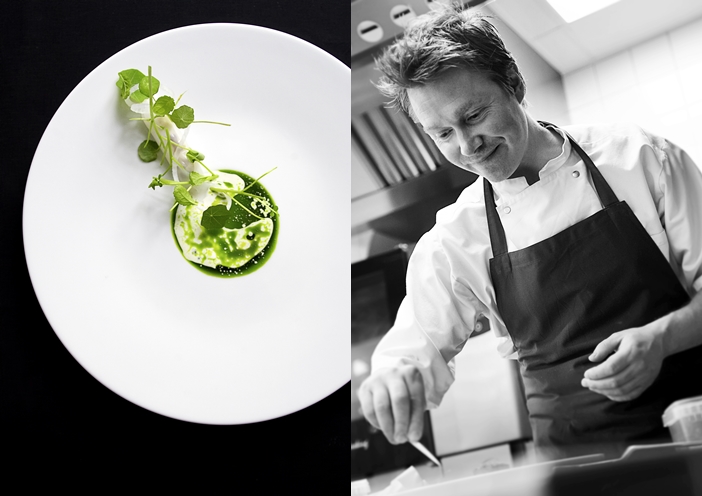 Søren Selin have been the Chef at Restaurant AOC in Copenhagen since 2013, since coming to AOC Søren Selin have not only kept the high quality but improved and been awarded a second Michelin star and making AOC one of only three Michelin two-starred restaurants in Denmark. In our Chef Q&A with Søren Selin we talk food memories, if food is art and the future of the New Nordic Cuisine, keep reading.
Have you always wanted to work with food?
I have always been in love with food, but I decided quite late to pursue cooking as a career.
What's your favorite food memory?
Many to choose between. But first time I had gazpacho is maybe the strongest memory, I was 10 and with my family in Andalusia, eating this very cold soup packed with savory flavors really blew my mind.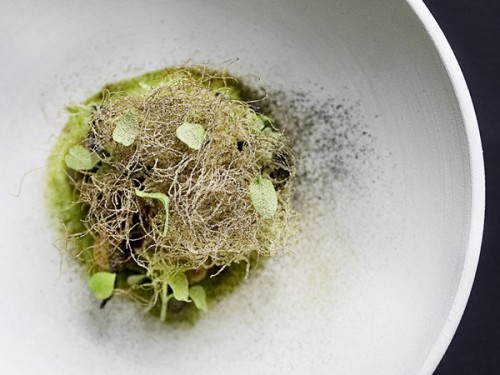 Do you have any favorite ingredients at the moment?
Danish oysters from the Limfjord are excellent right now.
How would you describe your style of cooking?
Thoughtful – I think a lot before I cook.
Restaurant AOC was awarded its second Michelin Star this year, has it had a big impact?
Yes, we can feel that many people are interested in AOC. We have more guests and they expect more.
Your creations are incredibly artful so I have to ask, is food art?
I have a very narrow definition of what art is, so no I don't believe food is art. But I have had  experiences in restaurants that match the experience you can get from great art.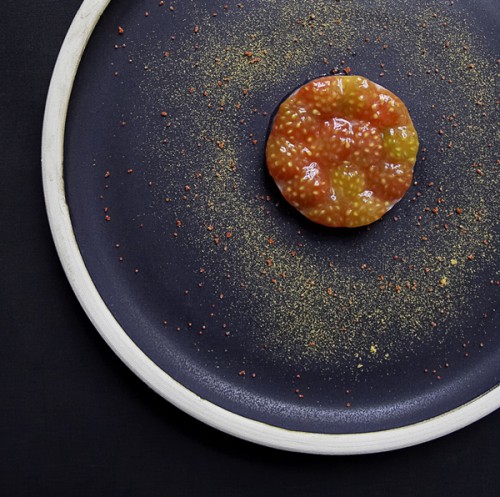 Where do you start when creating new dishes?
With the ingredients. If you don't have good ingredients you can't make good food.
Do you seek inspiration from outside the culinary world as well?
When you have a creative approach to your job it is all about keeping an open mind and allowing all parts of life to fuel your creativity.
You more or less always been cooking at the highest level, do you sometimes long a different style of food?
Last year we opened a sister restaurant to AOC: NO2 – it's less formal. I really enjoy cooking in a more casual atmosphere.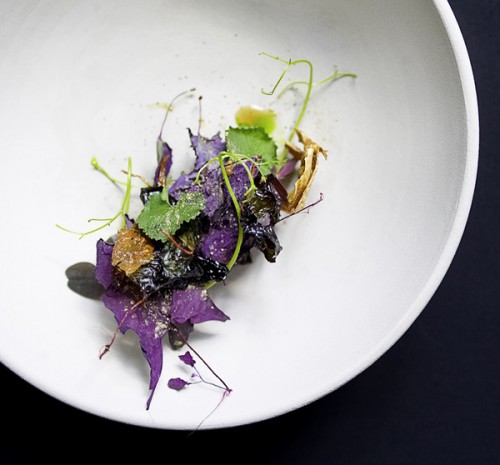 Scandinavia and Copenhagen in particular has gotten a lot of well deserved attention the last years, do you think you could be facing a New Nordic backlash?
I can feel that people are maybe a little tired of the new Nordic wave because it has been going on for such a long time, but I don't see the next new thing. And let's face it, cooking with local ingredients and following the seasons won't get out of fashion any time soon.
If it's my first time in Copenhagen, what is the one thing I can't miss?
Make sure you come to Copenhagen during the summer – summer in Copenhagen is magic.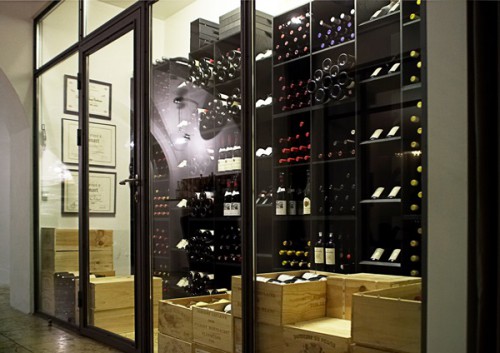 Do you have a guilty pleasure in food, and if so what is it?
I like tinned food – especially caviar
Who do you think we should interview here at Ateriet?
Roland Rittman. The wild herb grandfather in the Nordic countries. His findings in nature has had a huge impact on the new Nordic cooking. He is almost retired now so I am worried that his wisdom may be lost on future generations.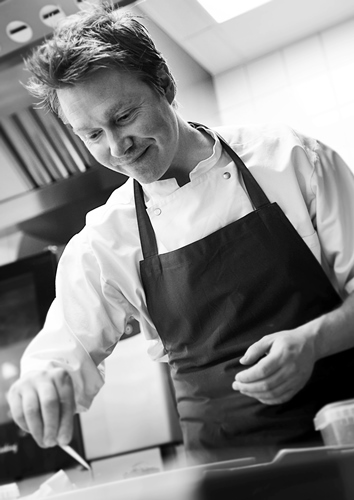 Name: Søren Selin
Age: 38
Current city: Copenhagen
Education: Chef
Previous profession: None
Thank you Søren for you time and keep making great food.
To keep up with Restaurant AOC and Søren Selin you should follow them at Instagram and visiting the AOC website. You can read more about Restaurant AOC and No2 below.
About AOC Restaurant
AOC is one of the best restaurants in Scandinavia and one of only three restaurants in Denmark to be awarded two Michelin stars. AOC serves modern food using fresh Nordic ingredients from both earth and sea. AOC offers a daily multi course tasting menu and on weekdays a smaller four course tasting menu is available. Sommelier Christian Aarø pairs the menus with wine from both the old and new world. Besides the suggested wine pairings there are an extensive wine list available as well.
AOC is situated inside Moltkes Palæ, a historic Copenhagen mansion just a short walk from Kongens Nytorv in the center of Copenhagen. AOC seats around 50 guests in the main dining room and offers additional private dining rooms and a Chef's Table.
AOC is open for dinner tuesday to saturday and is located on Dronningens Tværgade 2, 1302 Copenhagen. Reservations are available at the AOC website. You can also like AOC on Facebook to keep up with what's going on.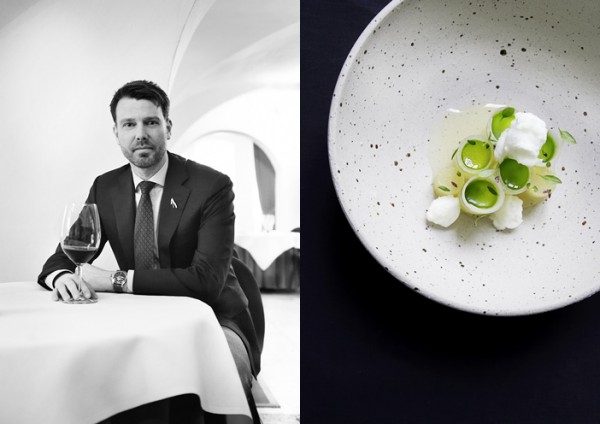 About No.2 Restaurant
No.2 is the younger sibling of AOC, here Søren Selin and Christian Aarø offers the same approach and style of both wine and food but in a less formal setting. No.2 offers a bit shorter menus and wine pairings, a very very good bistro if you will. Besides food and wine there is a cocktail bar that serves seasonal cocktails that uses local produce when available.
No.2 is open monday through friday for lunch and monday through saturday for dinner. It is located on Nicolai Eigtvedsgade 32, Christianshavn, 1402 Copenhagen C. Reservations are available at the No.2 website. You can also find No.2 on Facebook.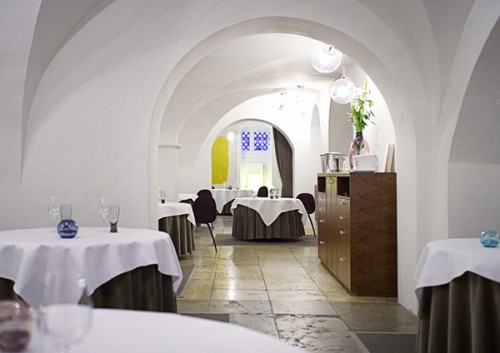 About Ateriet's Chef Q&A
Chef Q&A at Ateriet is my way of giving great chefs the respect they deserve. I interview chefs from all over the world with the stuff I want to know. If you know a chef I should interview or have any other suggestions don't be afraid to let me know, just leave a comment or send an email. You can read my other Chef Q&A's here or explore all these great chefs and restaurants in my Chef Q&A Map, you'll find it here.