Chef Q&A with Brooke Williamson of Hudson House, Los Angeles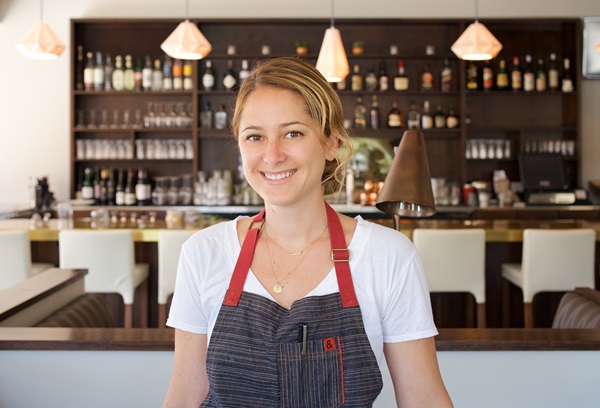 Brooke Williamson together with husband Nick Roberts are the Chefs and owners of Hudson House Restaurant, The Tripel and Playa Provisions all in Los Angeles. Brooke was also the runner up in Top Chef Season 10. We got the chance to ask Brooke Williamson our questions and found out all about her favorite food memory, where she finds inspiration and how she feels about Bourbon and Scotch, keep reading.
Have you always wanted to work with food?
Yes, I have always been interested in cooking. I knew I was going to be a chef from the time I was six years old. I love creating things that make people happy, and I have found that food is one of the things that genuinely does that.
What's your favorite food memory?
Picking mulberries off the trees in my backyard when I was a kid and making pancakes for breakfast. Another favorite food memory is the cheeseburger I ate at 11:00 p.m. from the In N Out food truck on my wedding night.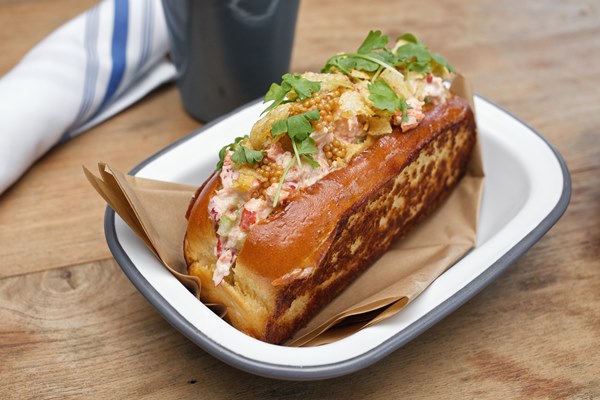 Do you have any favorite ingredients at the moment?
It depends on the season, but I'm really into using figs right now. I'm also excited for fall, I've been eyeballing winter squash lately.
How would you describe your style of cooking?
Simple and approachable. I like to use fresh, clean ingredients that speak for themselves.
From where do you take inspiration when creating new dishes?
I am constantly inspired by the produce in LA. Here the produce is phenomenal year-round and there are rarely downtimes when you can't find something at the farmers markets or can't get inspired by something that grows in your own backyard.
Los Angeles seems to have been booming as a restaurant city the last few years, do you agree and do you think this has had any effect on your business?
I think that we've come a really long way in the last ten years. And I think that LA is right up there with fantastic food cities across the world. I think that there's a lot of talent in LA and we're finally seeing that now.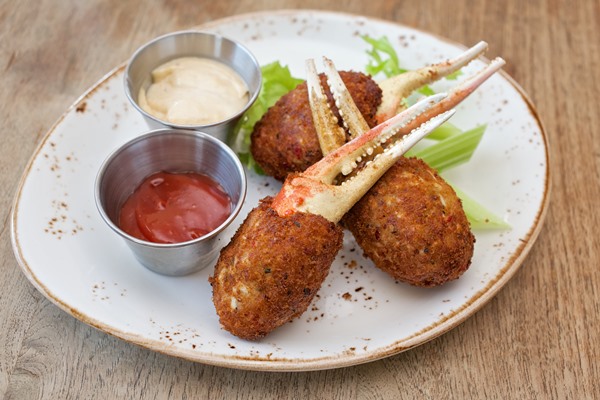 If it's my first time in Los Angeles, what is the one thing I can't miss?
I would tell a newcomer to visit all of the different neighborhoods in Los Angeles; they all have something unique to offer.
Do you have a favorite culinary city besides Los Angeles?
Kentucky blew me away. I was not anticipating being that inspired.
What's your favorite thing to drink?
I'm a bourbon lover so I kind of tend to gravitate toward Elijah Craig and more of the old-school brands. You just know they've been doing it a long time and they know what they're doing.
I am not a huge scotch drinker but I've gotten a lot more into it this past year. I went to Louisville semi-recently and the number of incredible bourbons just sitting on a shelf — it's just astounding.
Do you have a guilty pleasure in food, and if so what is it?
Dark chocolate peanut butter cups and ramen.
Who do you think we should interview here at Ateriet?
Chef Nick Roberts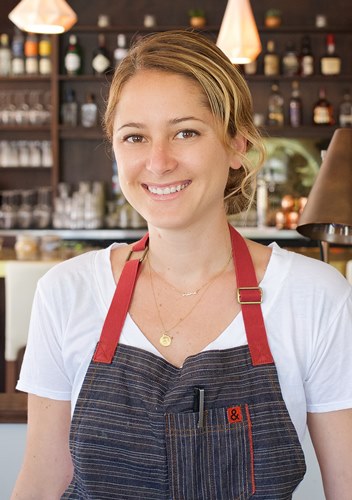 Name: Brooke Williamson
Age: 37
Born: Los Angeles
Current city: Los Angeles
Previous profession: Chef
Favorite quote: "Find something you're passionate about and keep tremendously interested in it." –Julia Child
Thank you Brooke for your time and good luck in the future with the restaurants.
To keep up with Brooke you should follow here on Instagram where she is found @chefbrookew and like her at Facebook. Below you can read more about Brooke Williamson's and Nick Roberts different restaurants.
Hudson House Restaurant
The Hudson House was opened in 2009 as the first restaurant by Brooke and Nick. Hudson House is known as a gastro pub with approachable great food, a nice list of drinks and wine. To top that they also have a wide selection of mostly local craft beers.
Hudson house is located on 514 N. PCH, in Redondo Beach, Los Angeles. You can check it out at www.hudsonhousebar.com and on Instagram @hudsonhousebar and on Twitter @hudsonhousebar.
The Tripel
The Tripel is a bit more ambitious when it comes to dining and serves a great variation of antipasti and small bites as well as main courses. There are also some amazing looking burgers on the menu for all of you who are into that.
The Tripel is located in Playa Del Rey, Los Angeles on 333 Culver Blvd. For more info on The Tripel visit www.thetripel.com as well as @thetripel on Instagram and @thetripella on Twitter.
Playa Provisions
Playa Provisions is the latest venture from Brooke and Nick and it is a concept that offers something more than your regular restaurant. Playa Provisions is set up like four mini concepts in one. Eat breakfast, lunch and dinner in the market counter, have some house made ice cream in the Small Batch ice cream shop. Try some whiskey in the Grain bar and sit down for a dinner in the Dockside Restaurant.
A very smart and fun concept that you can check out at www.playaprovisions.com and follow at Instagram @playaprovisions and at Twitter @playaprovisions.
You'll find Playa Provisions on 119 Culver Blvd. Playa Del Rey, Los Angeles.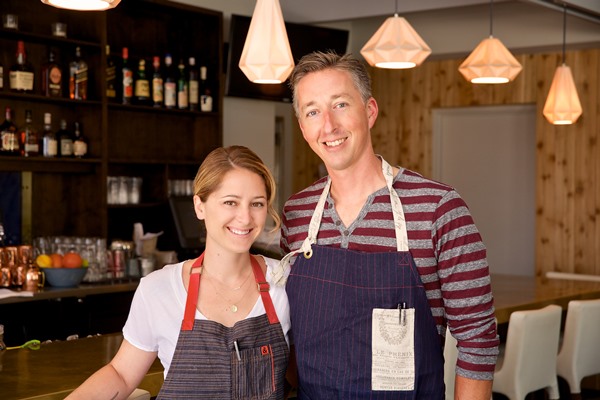 About Ateriet's Chef Q&A
Chef Q&A at Ateriet is my way of giving great chefs the respect they deserve. I interview chefs from all over the world with the stuff I want to know. If you know a chef I should interview or have any other suggestions don't be afraid to let me know, just leave a comment or send an email. You can read my other Chef Q&A's here or explore all these great chefs and restaurants in my Chef Q&A Map, you'll find it here.