Chef Q&A with Eero Vottonen who will represent Finland in Bocuse d'Or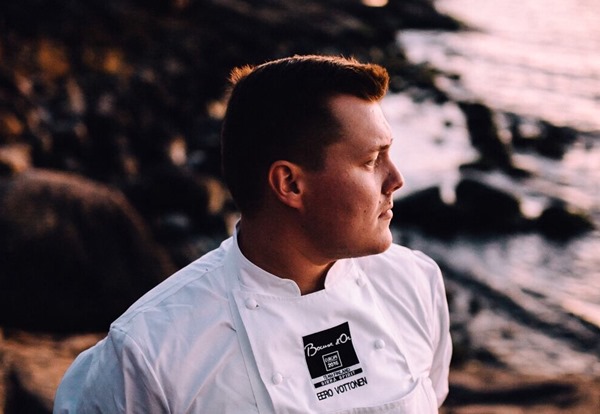 Eero Vottonen is in the middle of the preparation for the upcoming Bocuse d'Or where he will represent Finland. Coming from a background from some of Finland's best restaurants and as a former Finnish Chef of the Year things are looking good for Finland.
We asked Eero Vottonen some of our questions on how he came to be a Chef, what is great about Finnish cuisine and how he is preparing for Bocuse d'Or. Keep reading.
Have you always wanted to work with food?
Actually not at all. When i was young I could not care less about school so my grades were really bad and cooking school was pretty much the only school i could get in after preliminary school.
But after about a year in cooking school I started to think that this is pretty cool and I could actually do some things right. I was lucky, I found the profession that I love at first try!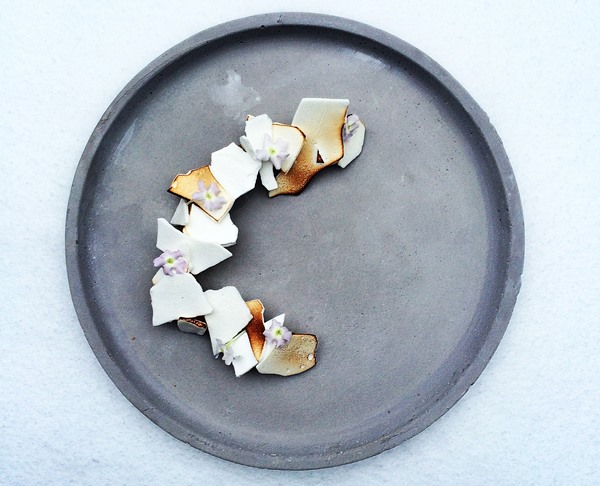 What's you favourite food memory?
That's a really hard question, because so many of the good memories that I have evolve around food, but if I have to pick one, it is this: When I was a young boy we used to go to a market next to our house and picked up some "Mustamakkara" blood pudding. A typical delicacy from my home town which was always baked at night and brought to the market really early. With lingonberries and cold milk. Pure pleasure!
Do you have any favorite ingredients at the moment?
There are some staples that I have always favoured throughout my career, but if I have to mention something at the moment it would be mushrooms. The abundance of forest mushrooms in Finland is amazing and their use is very versatile. Also the cultivated ones are great and can add such a depth of flavour to a dish.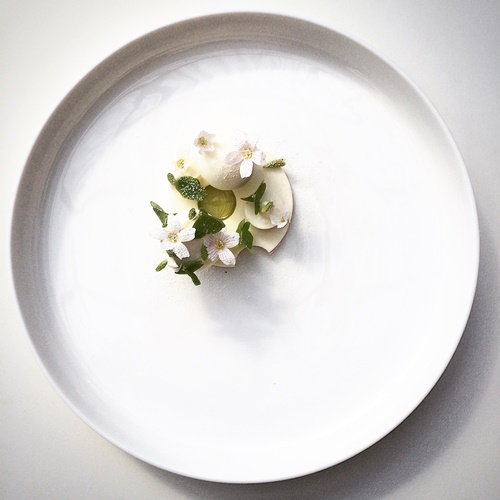 How would you describe your style of cooking?
Honest and always based in flavour. I'm not too dogmatic in my approach to cooking. I use classic techniques based in French cooking and add touches of the Nordic regions to it. What ever makes it taste better, go for it! The presentation is also important, but not in the expense of the flavour. Just try to make the ingredients to shine.
You are the Finnish representative for the next Bocuse d'Or, does this mean you are now working full time with the preparations?
Basically yes. All my focus is now aimed for May 2016 (The European Bocuse d'Or is held in Budapest in May of 2016, read more about the competition below, editor's note).
Naturally I have to work for my living, but I try to do it so that it supports the training. It's a huge challenge but it's also a great honour for me to represent my country in the most prestigious cooking competition in the world.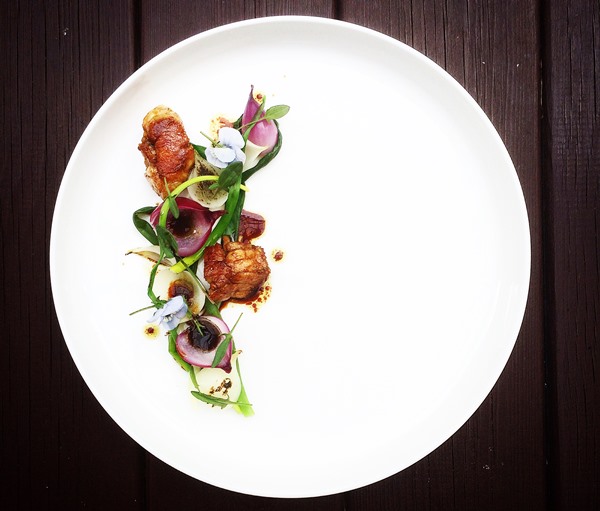 You have been very successful in competing with food before, what do you think is the necessary skills to be successful in that style of cooking?
It is really hard to say what makes one perform well at competitions, but I think you have to have a strong belief in yourself and your skills and taste. Of course the hundreds and thousands of hours you have spend in the kitchen training for the actual competition does not hurt! But I think everybody has their own way of preparing and dealing with the pressure you are under when you step inside the box.
Competing with food on the level you do requires incredible precision, skills and repetitive training, do you ever get tired on that style?
Well, my journey is only beginning now and I'm still full of energy and ideas. But I'm sure that at some point when nothing seems to go right and you are frustrated with everything you try and are not satisfied with the results it will be a different story.
Then I think you just need to take your mind off the whole thing and do something else for a day or two. Also the support from your family and friends is important.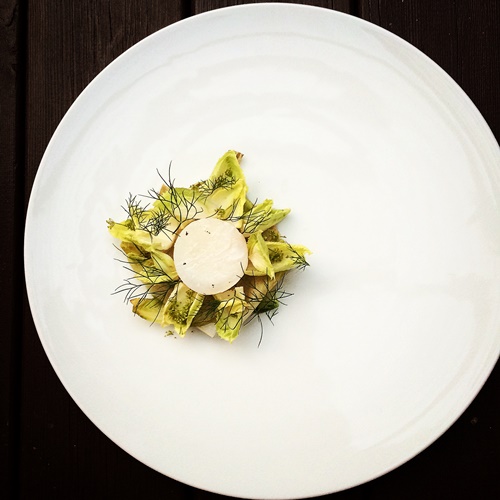 From where do you take inspiration when creating new dishes?
Inspiration can come from anything. Something you see in your everyday life, a colleague that shows you a new technique, flavour combinations you taste when dining somewhere. Usually when I start to create something new I think about the main element. How is it cooked best? What makes the flavour more intense? What other flavours could I incorporate into it? And of course it's a lot of trial and error. Sometimes it works well and sometimes it just doesn't. Then you just have to move on.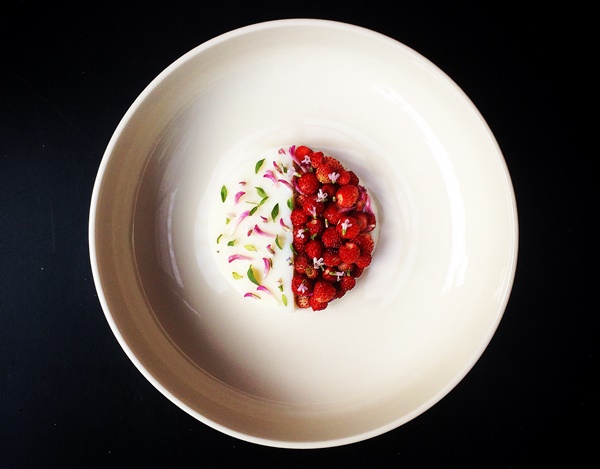 What's unique about Finnish cuisine, is there anything you have that can't be found anywhere else in the world?
I think that the most unique thing that we have is the fact that we were a melting pot of two different food cultures. One from the West and the other from the East. The mix has created a special kind of cuisine which is tricky to define other than Finnish. Also just the wast amount of forest areas in Finland makes it very abundance in different kinds of game, mushrooms, berries and fresh water fish.
Do you have a guilty pleasure in food, and if so what is it?
I have to say that chicken wings with hot sauce and beer every once in awhile.
Who do you think we should interview here at Ateriet?
For sure my former colleague Toni Kostian, he is just about to open his own restaurant and that is going to be GOOD!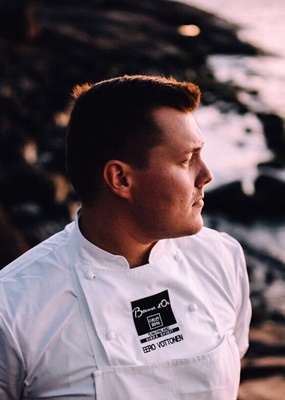 Name: Eero Vottonen
Age: 31
Born: Tampere, Finland
Current city: Espoo, Finland
Education: Cook
Previous profession: Chef
Favourite quote: "Meininki kohdillaan" and yes, it is Finnish and impossible to translate!
Thank you Eero for you time and good luck in the preparation for Bocuse d'Or.
Eero Vottonen has an amazing Instagram feed that is mandatory for anyone who loves food at the highest level, follow him @eerovottonen.
About Bocuse D'or
Bocuse d'Or was created in 1987 by French Chef Paul Bocuse and is considered to be the World Championship of cooking. The competition is set up like a major sporting event where every two years 24 young Chefs from all over the world compete in food at the highest possible level. Since it's start the interest for Bocuse d'Or have been constantly growing and now there are a number of pre-selection events being held as qualifying competitions.
These pre-events are continental finals in which a few Chefs get to qualify for the final. Pre-events are held in Europe, Latin America, Asia-Pacific as well as National qualification rounds.
Eero Vottonen won the National selection in Finland and is now in full preparation for the European Qualification competition which is held in Budapest on the 10-11th of May, 2016. There 20 European Chefs are competing for 11 places in the final of Bocuse d'Or which always is held in Paul Bocuse hometown Lyon, France.
About Ateriet's Chef Q&A
Chef Q&A at Ateriet is my way of giving great chefs the respect they deserve. I interview chefs from all over the world with the stuff I want to know. If you know a chef I should interview or have any other suggestions don't be afraid to let me know, just leave a comment or send an email. You can read my other Chef Q&A's here or explore all these great chefs and restaurants in my Chef Q&A Map, you'll find it here.