Chef Q&A with Peter Gilmore of Quay and Bennelong in Sydney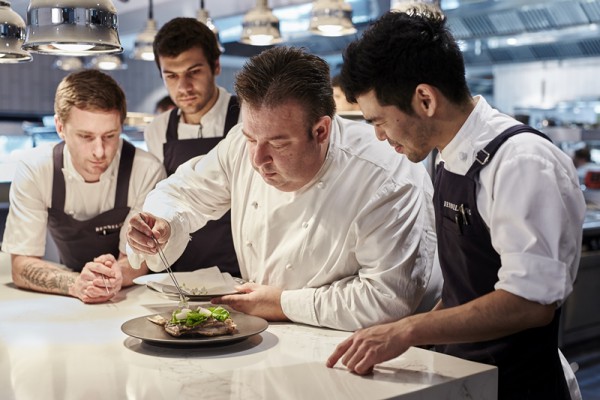 Welcome to Chef Q & A at Ateriet, this is our way of giving great chefs some of the respect they deserve. This time we were lucky enough to get to ask Australian chef Peter Gilmore some of our questions. Peter Gilmore is the chef at the renowned Sydney restaurant Quay and this summer he also became the executive chef at The Bennelong Restaurant in the Opera House of Sydney. We asked him about his favourite ingredients, what he would do if he wasn't a chef and his guilty pleasures. So here it is, Ateriet's Chef Q&A with Peter Gilmore.
Have you always wanted to work with food?
I have been working as a chef since 16 and it has been the only thing I have ever wanted to do.
What's you favourite food memory?
It is very hard to choose just one. One of my career highlights was being invited to Michel Bras house in France for lunch.
What is your favorite ingredient at the moment?
I really enjoy each season and the bounty of different ingredients that each has to offer. Right now in Australia it is spring and it is hard to beat spring vegetables like asparagus and artichoke.
What is the most overrated ingredient?
I don't think there are any overrated ingredients, just perhaps overused ingredients. Each ingredient has its own merit.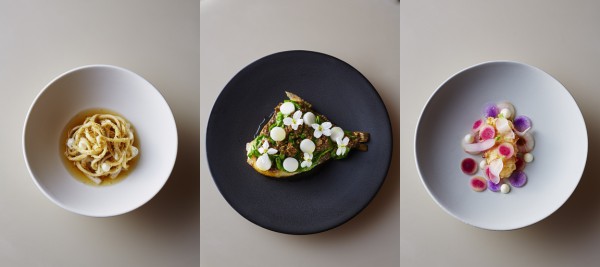 Name three ingredients or flavors you can't live without?
I love deep umami flavours like shiitake mushrooms, anchovy sauce and fermented grains.
What's your favourite thing to drink?
A good Negroni or a good single malt whisky
What inspires you in your work?
Nature's diversity and the idea that the marriage of flavours and textures can potentially be an endless discovery.
Describe your style of cooking?
Celebrating the natural world of flavours and textures
If you wouldn't work in food, what would you have become instead?
Something creative, perhaps a landscape designer.
What's your guilty pleasure in food?
Freshly made gelato.
Who do you think we should interview here at Ateriet?
Martin Benn, Sepia.
Name: Peter Gilmore
Age: 47
Born: Sydney
Current city: Sydney
Education: Life
Favourite quote: "Try to live in the present and give each moment your best'.
Thank you very much for your time Peter and good luck with the restaurants.
For a daily glimpse of Peter Gilmore, Quay and Bennelong we highly recommend that you follow them all at Instagram. For Peter Gilmore go to @chefpetergilmore, for Quay go to @quayrestaurant and you'll find Bennelong at @bennelong_sydney.
Below you can read more about the recently opened Bennelong Restaurant and Quay.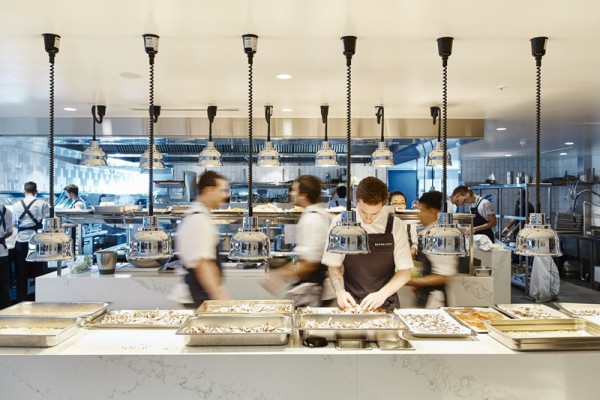 About Bennelong Restaurant
Bennelong was opened inside The Sydney Opera House this summer and it is already considered one of the best restaurants in Sydney. Besides serving the best in food and wine Australia has to offer the restaurant are taking full advantage of the great architecture of the opera house and has created one of the most spectacular restaurants in the world.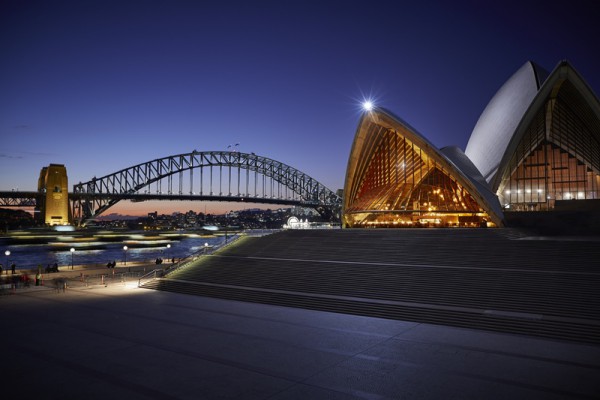 Bennelong are offering a few different dining choices. A regular a la carté menu in the main restaurant where you can choose from the best Australia has to offer. This includes Wagyu beef, sea scallops, suckling pig and Peter Gilmores Pavlova dessert, that might turn out to be the new Snow Egg, Peter Gilmore's classic dessert.
Cured and Cultured is the more casual part of Bennelong, here the menu is more focused on raw seafood and charcuterie along with cured and cultured vegetables.
The Bar is what is says it is, a place to meet before or after the theater or a night out. You are able to order desserts and from the Cured and Cultured menu.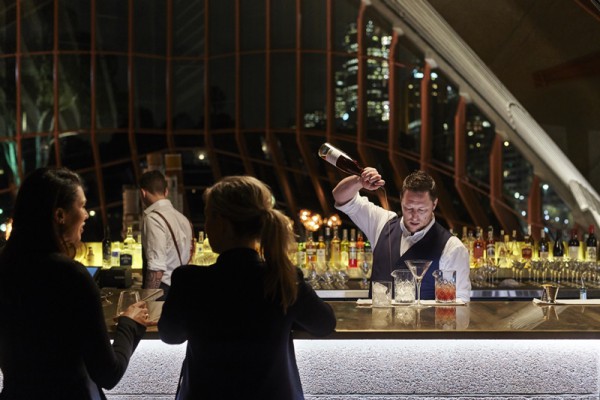 The Kitchen is the Chef's Table at Bennelong, here nothing is held back and you and five more friends will get the full experience of the food and wine of Peter Gilmore and Bennelong.
About Quay Restaurant
Peter Gilmore joined Quay in 2001 and it is one of the most celebrated restaurants in Australia. The restaurant is located in the Sydney Harbour and besides great food they offer a great view of the harbour including the Opera House.
The food is modern Australian and here Peter Gilmore embraces nature's diversity and are creating exquisite dishes through great ingredients, technique, texture, composition and flavour.
Quay is serving lunch, dinner and a tasting menu which changes daily according to the seasons but keep going back to their classic dishes as well as creating new along the way.
In 2010 Peter Gilmore released the Quay Cookbook which is available where books are sold.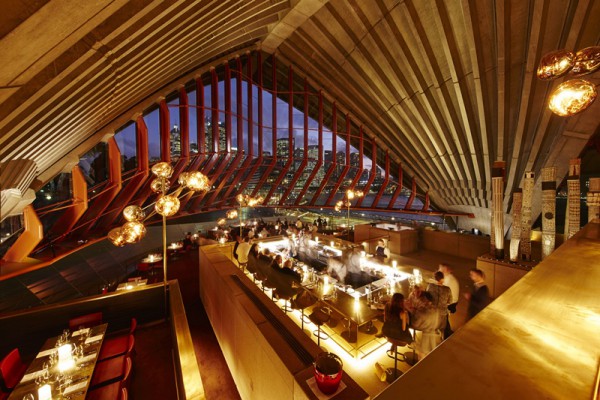 About Ateriet's Chef Q&A
At Ateriet we love food in all possible ways, one part is trying to give chefs the respect and admiration they deserve, and get to ask fun questions of course.
So we interview interesting chef's here on a regular basis. Peter Gilmore is our first but more are on its way, so make sure you're not missing out by coming back to Ateriet's Chef Q&A.