Chef Q&A with Rasmus Kofoed of Geranium, Copenhagen
Rasmus Kofoed is the Chef and part-owner of Geranium Restaurant that was just awarded their third Michelin Star, making it the first three star restaurant in Denmark. We got a hold of Rasmus Kofoed a few hours before going in for Saturday night service and had a talk about getting the third star, vegetarian food, Hip-Hop and skateboarding.
Congratulations on the third star and on becoming the first three star restaurant in Denmark
Thanks, it's been fantastic. It's a great feeling for both me and the entire team who work so hard for the restaurant. I feel very honored and privileged. It's very motivating for all of us.
Has it made a difference in a regular day at the restaurant?  We made a lot of changes to the restaurant this year; we have a completely open kitchen now, we are closer to the guests, they can come and watch or ask questions. This helped break down the barrier between the kitchen and the dining room. Guests seem more open to the full Geranium experience now. I think the combination of our new dining room and the 3rd star have contributed to a great energy in the restaurant.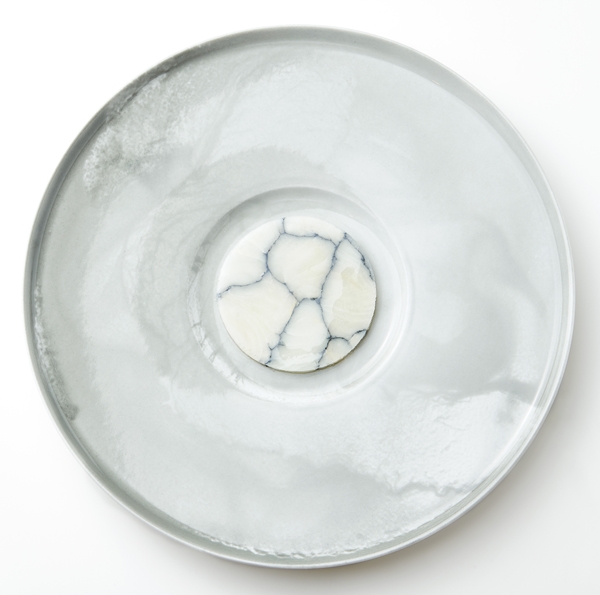 Do you think there is a risk of relaxing too much after getting there?
No, I don't think so, sure it comes with a great responsibility to provide our guests with the experience they expect every service. But we have always been doing that. We have a huge joy and passion for what we do and without it our guests would notice, with or without the Michelin stars.
Right now I stepped away from service to work on a new dish with local fjord shrimp, carrots and sea buckthorn; that is a great thing to be able to do. That is a part of how we work all the time, if I come up with an idea for a new dish I'll go for it, if we lose that energy it would show in the restaurant.
Are  you constantly working with new dishes in that way?
Yes, all the time. Right now I wanted to try this dish and I could. That is very important to be able to do, to always keep working and progressing.
Can you be spontaneous with the menu?
It does happen, not all the time but once in awhile I get excited over a new idea or dish and put it on the menu the same night. Sometimes when the dish is made during service it's not what you had in mind and you have to go back to the drawing table, but you have to take chances like that.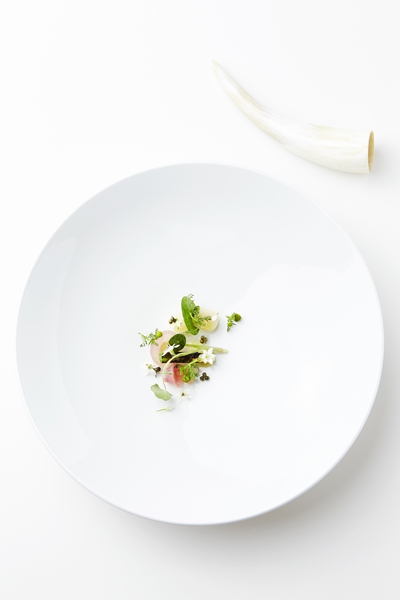 How did you decide to become a Chef?
I always helped out at home in my mother's kitchen, it was me and my younger sisters and brothers so I started helping out when I was round 10. I loved to be in the kitchen and cook.
Also in my family, we've always been out in the nature a lot. I used to go with my mother and other relatives foraging, like picking the first nettles for soup in spring or rosehip for tea. That was just the way we did it, kind of funny that that is a big trend now and we do it for the restaurant.
What is your process like when creating new dishes?
Usually I just look out the window of the kitchen and notice that the season is changing, or on a walk in a park or so I suddenly see that the season is about to change and then we change as well. The main thing is that the menu holds together, that it feels connected when you eat it.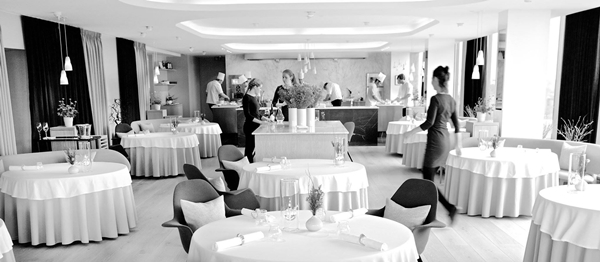 How often do you change dishes on the menu
On a daily basis we change small details but always based on the season. For instance if we work with ramsoms we might start out with serving the tender leaves, then we switch to the stalk and later the flowers. The important thing is that it makes sense for the experience.
Could you see yourself cooking simpler food?
Yes, I cook very simple dishes for my family each week, often vegetarian. My cooking style at Geranium is different. The space at Geranium is very special and a place where I can explore my creativity and work on dishes so that the essence is cleaner. The nature surrounding the restaurant and the changing seasons inspire my ideas. In the future I would like to have a vegetarian restaurant, just a laid back place where you can come in for a great vegetarian burger or some beautiful vegetables.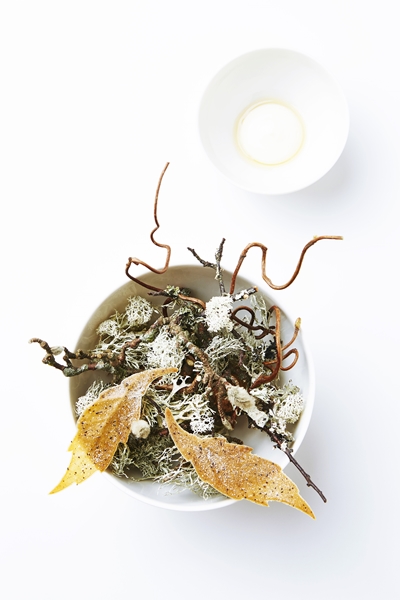 I heard something about an upcoming event focused on vegetables?
Yes, this spring we are hosting an event where we have invited some really great Chefs that are known for working with vegetables. It will be a family event where both children and adults are invited and we will only focus on vegetables. Camilla Plum and Erwin Lauterbach are coming and some other great Chefs will be there as well. The money we raise will be donated to charity.
That is very important to me, to use Geranium for different things, to give back to the community.
Do you have any future plans of expanding with more restaurants?
Right now my focus is here at Geranium, that is the most important thing. I also want to be able to spend time with my family. If I would be involved in more restaurants I wouldn't be able to focus as much as I do here. I want to be able to meet our guests here at the restaurant. The time I don't spend here I would rather spend with my family, traveling and to be able to inspire others. That said, we'll have to see about that vegetarian restaurant in the future.
Your food is incredibly artistic, has the visual part of food always been important to you?
Yes, but that is something anyone can access. It's up to you how you interpret the ingredients. For me, I come from a very creative background. I went to a creative school where we worked with everything in a very creative way, from painting, to sewing, music, or anything really. That has had a big influence on how I work.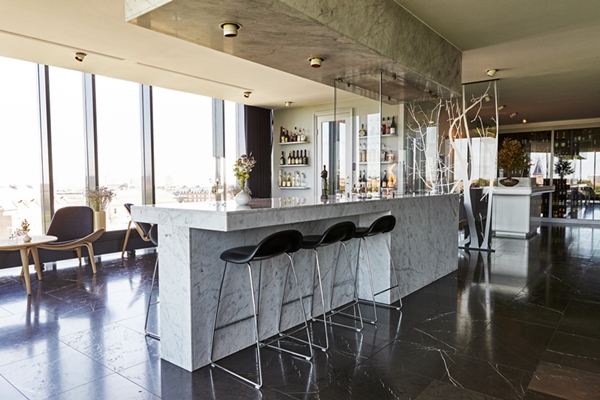 I know you're into Hip-Hop, can you recommend something great?
R.A Rugged Man, he is a fantastic artist and rapper and one of the best I've seen live, I've seen him four times by now.
Some other favorites are Black Sheep, Gang Starr, A Tribe Called Quest, Lil Wayne and Drake. It feels like there is a lot of new energy in Rap music now.
Do you still go skateboarding?
Once in awhile but not as often as I used to. I had a tradition of bringing my skateboard to the Roskilde Festival where they set up a ramp every year. But with a family there's less time so now I don't go that often. But the kids are growing up so hopefully we can go skate together a few times this summer.
That's also one of the times when you notice that you've gotten older. When I slam now it really hurts. When I was young I would just brush off and go at it again. So you have to be more careful so you don't break too many bones, which is hard to do because you can't skate good if you're afraid of hurting yourself.
Do you have a guilty pleasure in food, and if so what is it?
For some reason that I can't really figure out I always buy Toblerone chocolate when I'm traveling, especially if it's a long flight.
Chocolate and especially dark chocolate is one of the things I really love. I have created a number of ice cream desserts for a local company called Winterspring here in Copenhagen. The chocolate one with buckthorn is amazing. (You can read more about Winterspring below, editor's note)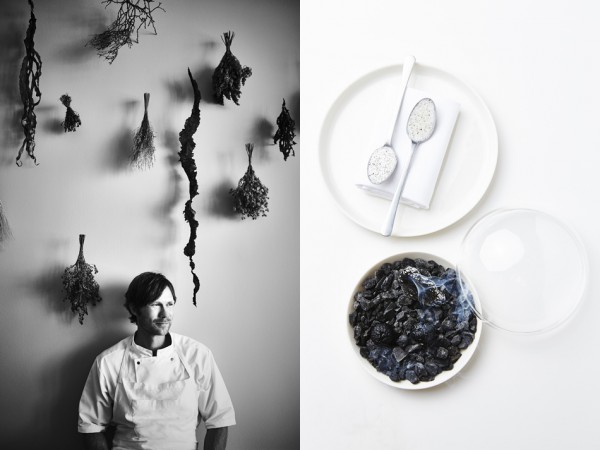 Who do you think we should interview here at Ateriet?
Ben Shewry of Attica in Melbourne, I had one of my greatest experiences in food there. He is a big inspiration and cooks amazing food. I've traveled a lot in Australia and it's such an inspiring place. (You can read my interview with Ben Shewry here).
Thank you Rasmus for your time and have a great service.
To keep up with what is happening at Geranium visit their website here, or connect on social media. You'll find them on Instagram @restaurant_geranium, at Twitter @geraniuim_CPH and at Facebook. You can also follow Rasmus Kofoed on Instagram @rkgeraniuim.
More About Rasmus Kofoed
Rasmus Kofoed is one of the most well known Chefs in Denmark. Before opening Geranium he worked a number of top restaurants in both Copenhagen and abroad. Rasmus Kofoed is also the only Danish Chef to win the Bocuse d'Or which is considered the World Cup for Chefs. After winning the bronze and silver in 2005 and 2007 he won the gold in 2011 after saying that he had to return one more time to claim the missing gold statue.
About Restaurant Geranium
Restaurant Geranium was first opened in the King's Garden in Copenhagen in 2007 by Rasmus Kofoed and Søren Ledet. In 2009 the restaurant was closed to be reopened in 2010 at its current location close to Parken (the national football stadium) in Copenhagen. In the spring of 2016 Geranium was awarded its third Michelin star as the first restaurant in Denmark to receive the honor.
Geranium offers a set menu at lunch and dinner from Wednesday – Saturday, for more information and booking please visit the Geranium website.
About Winterspring
Winterspring is a dessert company located in Copenhagen that have created a range of desserts inspired by the New Nordic Cuisine. The creation of the desserts are made in collaboration with Nordic Chefs. The winterspring desserts are available in select stores in the Copenhagen area. The name Winterspring translates to Vintervår in the Nordic languages, the fifth season in between winter and spring.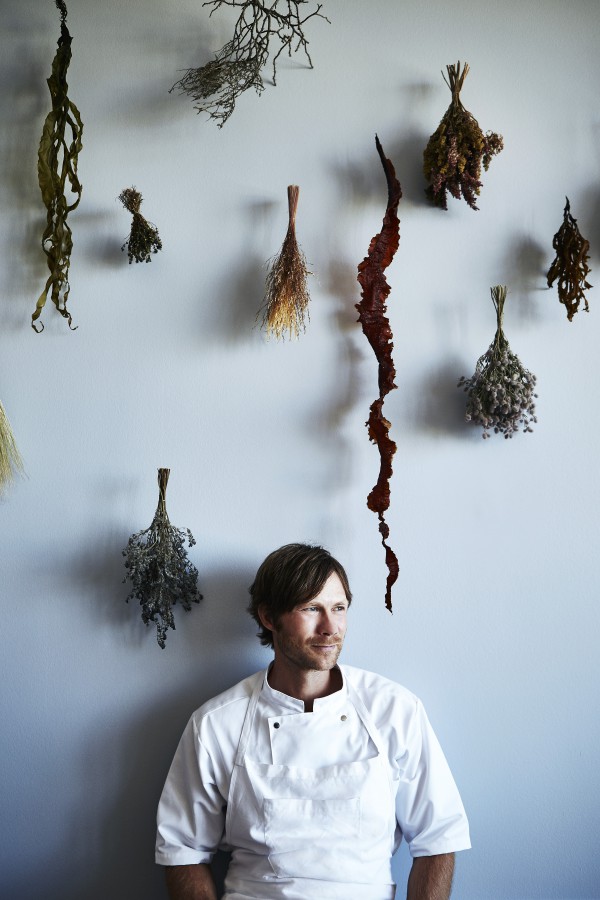 About Ateriet's Chef Q&A
Chef Q&A at Ateriet is my way of giving great chefs the respect they deserve. I interview chefs from all over the world with the stuff I want to know. If you know a chef I should interview or have any other suggestions don't be afraid to let me know, just leave a comment or send an email. You can read my other Chef Q&A's here or explore all these great chefs and restaurants in my Chef Q&A Map, you'll find it here.