Chef Q&A with Reon Hobson of Pescatore in Christchurch, New Zealand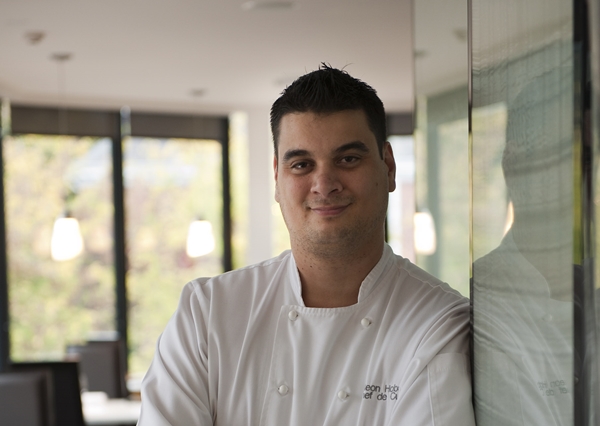 Welcome to Chef's Q & A at Ateriet, this is our way of giving great chefs some of the respect they deserve. This time we've got the chance to interview Reon Hobson from New Zealand. Reon Hobson is the Chef de Cuisine at Pescatore Restaurant at The George Hotel in Christchurch New Zealand. There he is cooking modern, fresh food without ever forgetting about great flavors and texture. Read our Chef Q&A with Reon Hobson.
Have you always wanted to work with food?
I fell into cooking whilst at school and it's been my life ever since.
What's you favourite food memory?
There has been so many it's hard to choose just one but the one closest to my heart would have to be taking my son on his first truffle hunt.
What is your favorite ingredient at the moment?
I have a real fascination with lichen at the moment, but anything in season is always good to work with and here in New Zealand we are coming into spring so spring lamb will make its way back onto the menu.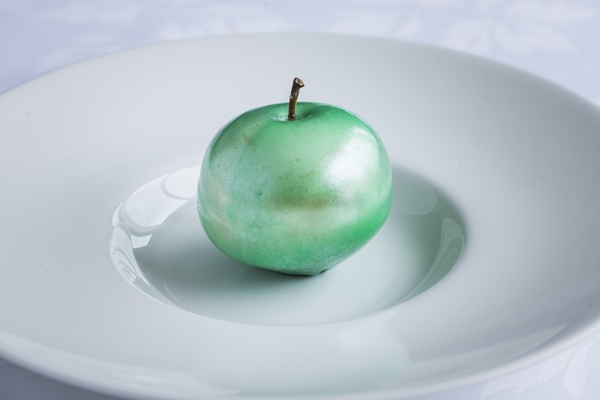 What is the most overrated ingredient?
Nothing is ever overrated, it's just under appreciated for what it is or chefs don't know what they are doing with it.
Name three ingredients or flavors you can't live without?
I don't know about 3 ingredients or flavours but I'm  a big fan of Umami.
What's your favourite thing to drink?
I enjoy a porter or good single malt.
What inspires you in your work?
Life.
Describe your style of cooking?
Fun and light hearted but well grounded in the classics.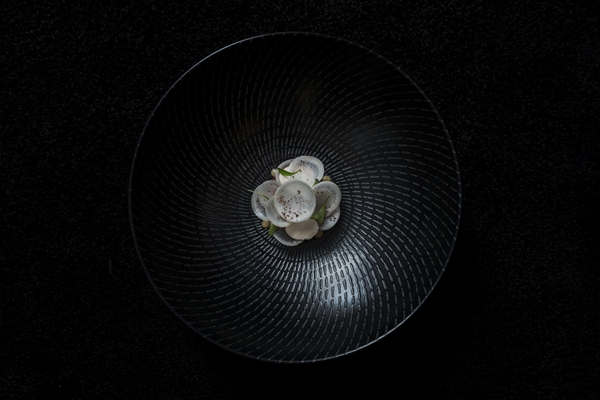 If you wouldn't work in food, what would you have become instead?
Anything creative or outdoors, I couldn't imagine having a 9-5 desk job.
What's your guilty pleasure in food?
I have a sweet tooth so I'm a big fan of chocolate.
If we are visiting New Zealand, what is the one thing in food we can't miss?
New Zealand beef would have to be some of the best in the world.
Who do you think we should interview here at Ateriet?
Dietmar Sawyer at the Chedi Andermatt.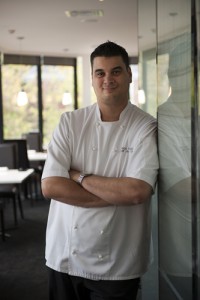 Name: Reon Hobson
Age: 38
Born: Christchurch
Current city: Christchurch
Education: In the kitchen
Favourite quote: It is better to have enough ideas for some to be wrong than to be always right by having no ideas at all.
Thank you very much Reon and good luck in the future.
To see more of the stunning food by Reon Hobson please visit his website at www.reonhobson.com, for a chance to eat some of Reon's food make a reservation at Pescatore Restaurant at The George Hotel.
Below you can read more about Pescatore Restaurant and The George Hotel.
About Pescatore
Pescatore is considered one of New Zealand's best contemporary dining experiences. The restaurant is located in The George Hotel in the center of Christchurch on the southern island of New Zealand's east coast.
Interior
The restaurant is luxurious and modern and are offering a minimalist approach to formal dining that is thoughtfully comfortable and uncluttered. From the dining room you'll enjoy your food with a panoramic view over Hagley Park. Besides offering great interior and views there is also private dining rooms available for reservation.
Food
Reon Hobson and his team have created a unique, fresh, conceptual approach to the cuisine.
With passion and respect for all ingredients they combine the origins of classic cuisine with the latest techniques to create a truly great dining experience. The menus are changing according to the seasons and the food is paired with wine from the Pescatores wine list that has been honoured as one of the best in the world by Wine Spectator.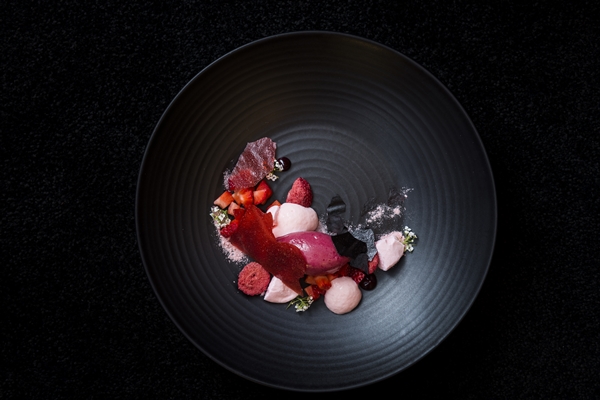 About The George
The George is a luxury boutique hotel in the heart of Christchurch overlooking Hagley Park and Avon river. The George offers great service with their one-to-one staff to guest ratio which they are the only hotel in Christchurch to offer. With a wide range of function rooms The George is the ideal hotel for weddings, conference and other venues.
The George have been named New Zealand's best city hotel on a number of occasions and is a member of Small Luxury Hotels of the World.
About Ateriet's Chef Q&A
Chef Q&A at Ateriet is my way of giving great chefs the respect they deserve. I interview chefs from all over the world with the stuff I want to know. If you know a chef I should interview or have any other suggestions don't be afraid to let me know, just leave a comment or send an email. You can read my other Chef Q&A's here or explore all these great chefs and restaurants in my Chef Q&A Map, you'll find it here.