Chef Q&A with Ted Hopson of The Bellwether Restaurant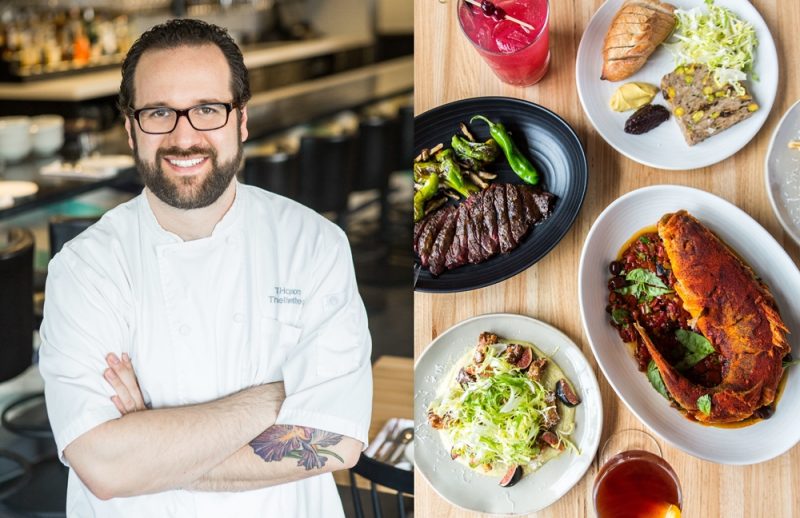 Ted Hopson is the Chef and Co-owner of The Bellwether Restaurant in Studio City, Los Angeles. In this interview we talk becoming a chef, why Ted choose to open in Studio City and of course, race car driving. Keep reading.
Ted Hopson and business partner Ann-Marie Verdi opened their restaurant The Bellwether in Studio City in 2015. Since then it has become a favorite both in the community and in Los Angeles. Jonathan Gold listed The Bellwether as one of the "101 Best Restaurants 2016" and LA Weekly had them on their "99 Essential Restaurants" just to name a few fans.
Ted Hopson is a market-driven chef that uses all parts of his previous experiences as a chef in his cooking. This means you'll get the chance to eat food from all over the world when you spend a night at The Bellwether, now let's talk food with Ted Hopson.
What made you want to become a Chef?
I love food, I was in University but kept switching majors and didn't know what I wanted to do with my life and I was working in restaurants already. I realized that I was happy working in restaurants, and back then there weren't any or at least very few famous chefs, it was twenty years ago. I realized that I would never be famous or rich, but I still decided to do it. Now, of course, things have changed.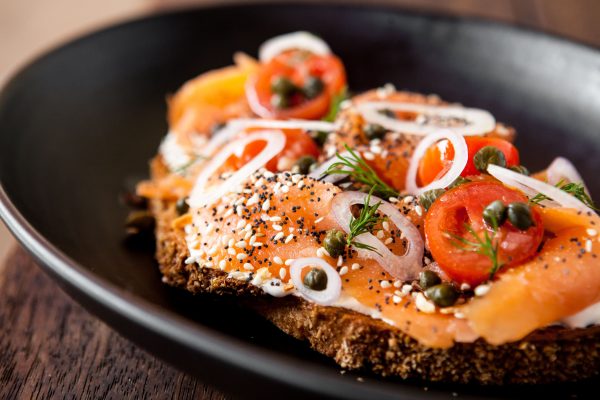 Did you consider or try any other profession before?
No, I started out with food when I was sixteen, when I was in the University I considered other things but I couldn't imagine sitting at a desk for eight hours a day. So I always cooked, I love it.
You're the chef and co-owner of Bellwether Restaurant in Studio City, can you describe the restaurant in a few words?
My partner Ann-Marie and I opened this little restaurant. We do modern American food, we try to keep it seasonal, both in drinks and food and make sure it matches. It's what we love to do and the restaurant is the embodiment of our love for food and drink.
Did you and Ann-Marie partner up at Father's Office where you both worked?
We've actually known each other for longer, for about fifteen years. Father's office was the first time we worked together. It just was one of those things where I wanted to open up a restaurant and needed a good partner and she was looking to make a change too. So we decided to open it together and it has been amazing.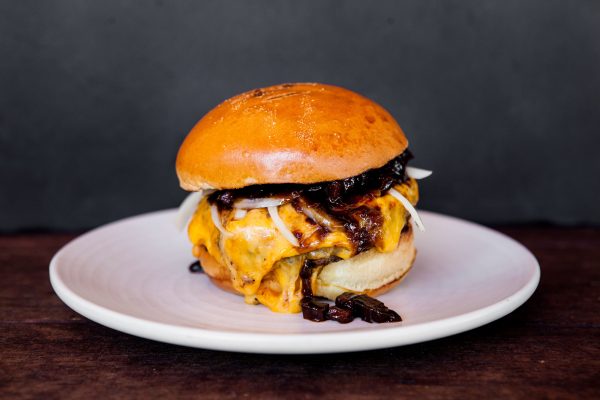 The restaurant was opened in 2015, have you made many changes and tweaks since you opened?
Yes, when we opened we had this set idea of how we wanted things. Like this is going to be the menu and this is going to be the drinks. After a few months you notice what people want and what works, it got a bit more casual and a little less weird.
So we made some tweaks a few months in and after that really worked for the restaurant and the community. It all came together.
How come you choose to open the restaurant in Studio City?
We wanted an area that had a strong community. We know that if you open up in a trendy area of Los Angeles you could become the hottest restaurant in town for a year or two but eventually, a hotter restaurant will open.
We wanted to be somewhere where the community would accept us as a part of it and if we could make that happen that means we can be there for ten years, always evolving and changing. I think we have done that.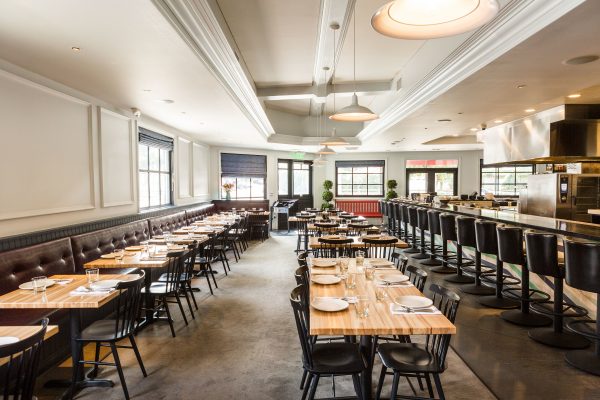 How would you describe your cuisine?
I think it's a representation of my career. The food at The Bellwether is very worldwide inspired and we try to range from super casual to a little bit fancier and that's my career.
I worked as a head chef at Lukshon which is a high-end southeast Asian restaurant and Father's Office which is a gastropub and The Water Grill which was fine dining seafood.
The Bellwether takes a little bit out of all of that, at the same time we try to keep it very seasonal. So I think my style takes from all of that and that I have become a very product-drive seasonal chef.
You can really see that in the menu, it is all over the place but in a good way
Yeah, it is, but the flavors are cohesive. So when you sit down and order dishes from all over the world they don't clash with each other. There's one chef driving it so you could have a Thai style dish with an Italian dish and they don't necessarily conflict each other.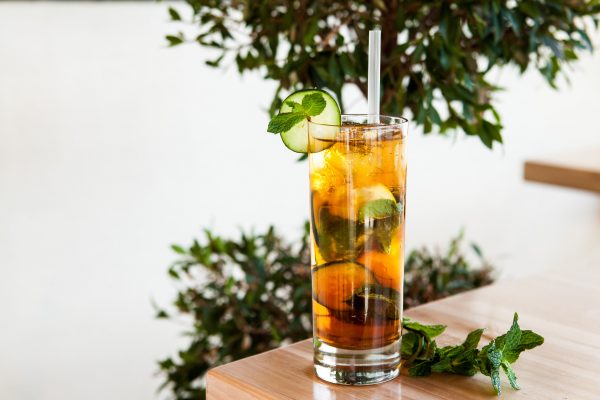 I love how you have an R&D section on the menu.
Yes, part of what Ann-Marie and I wanted was for the restaurant to always be evolving and we also wanted to keep everything open. So the kitchen is completely open and we wanted that to show in the food as well.
So we work on a dish and if we're not sure if it's great, or not done or weird we put it in the R&D section. That gives our regulars an insight into what we are doing behind the scenes. So not only can you see us working, you can also see what we are thinking about. Ann-Marie uses the same idea for cocktails as well so it is always that changing part of the menu.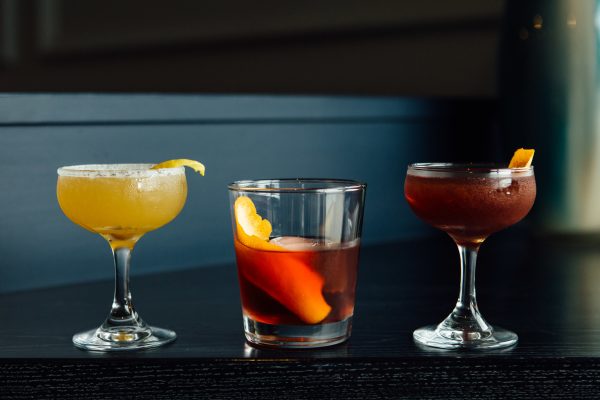 That sounds great, have you had any dishes that didn't work at all?
Oh yes! Just recently I did a dish which was Lemon cucumber with a smoky soy sauce and a miso. I loved the dish but I knew it was kind of weird. The flavors worked but I knew it was a stretch, so we put in the R&D and I would say that about 60% of the customers who ordered it hated it and the other 40% loved it and thought it was revolutionary.
But we took it off the menu after a few weeks. I think the people who loved really got it and the people who didn't just felt that it was too weird for them.
You've been working a lot with hamburgers, both at Father's Office and Umami burger?
Yeah, when I was at The Water Grill I loved it but I realized I didn't want the type of restaurant where my friend and family couldn't go to. I wanted to make food that anyone could have, because of that I got into gastropubs. It was elegant food done well.
So then I could do food that related to people and that they could go out and have on a regular night. So yeah, I spent some time making burgers, you know I live in LA so I grew up on them. It was a very fun time for me as a chef.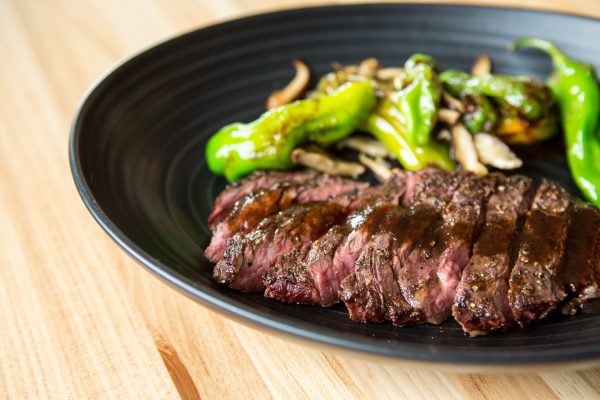 What can't be missed if I'm in LA for the first time?
I think what makes LA great is the diversity of food that we have. For me it's not necessarily about the American food, it's about the international food. For example, there's a restaurant that does amazing Szechuan food that I pass on my way to work, I love Thai food and there are restaurants that do amazing Thai food, at the same time you can't go wrong getting a great burger at Father's Office.
So I think that in LA the diversity is amazing. You could go down to Venice and get amazing handmade pasta at Felix, drive half an hour and get amazing barbecue. That's what I love about this city.
I also hear you're an amateur race car driver?
Yes, I started racing with my stepdad about eight years ago, we kind of just got into it a little bit and kept at it. I love and I think that anyone who works in that high-stress environment knows. I'm sure you do, you've been a chef and knows how it can get.
You need a release where you can just cut loose a little, for me that came in racing.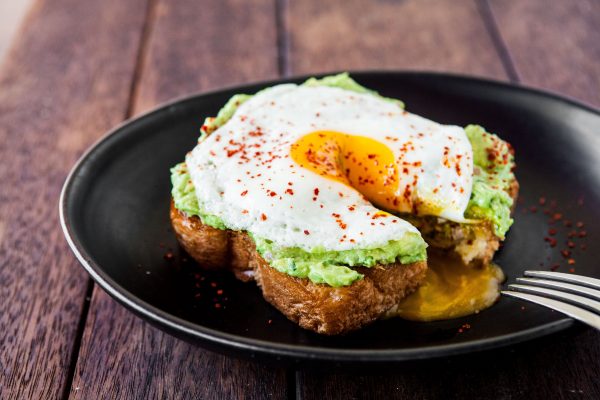 Cool, what kind of cars do you drive?
I started out with Chevy Mustangs, then I converted one into a racecar. Now I actually have a real racecar, it's like a Stock Car built for racing.
Who do you think I should interview at Ateriet?
David Lefevre, I worked with him for six years and even now he is my biggest mentor. He does amazing food, has a great personality. I can't say enough good things about him. He's extremely knowledgeable and talented.
Thank you, Ted Hopson, for your time and keep racing and cooking. More on The Bellwether below. To keep up with Ted Hopson make sure to follow him on Instagram.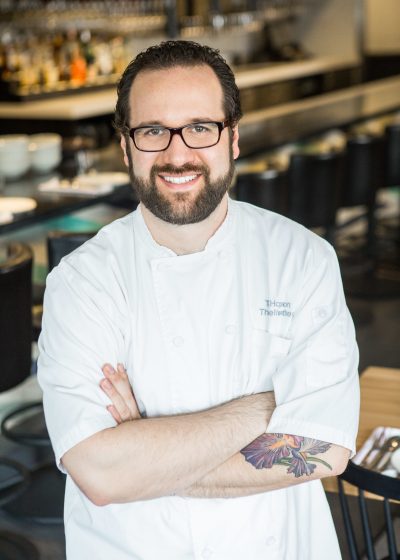 Name: Ted Hopson
Age: 36
Birth City: Los Angeles
Current City: Los Angeles
Previous: Nothing, just cooking for 20 years
Favorite Quote: You fall in love in cooking, I let that show in my food.
About The Bellwether
The Bellwether was opened in 2015 by chef Ted Hopson and Beverage Director Ann-Marie Verdi. Since opening it has become both a local and LA favorite. The menu consists of a number of shared plates that takes inspiration from all over the world. There is also a very ambitious cocktail, wine, and beer menu. The restaurant is opened daily for dinner and brunch during the weekend.
The Bellwether is located on 13251 Ventura Blvd. Suite A in Studio City, Los Angeles. For menus and reservations visit them online and make sure to check them out on Instagram and Facebook as well.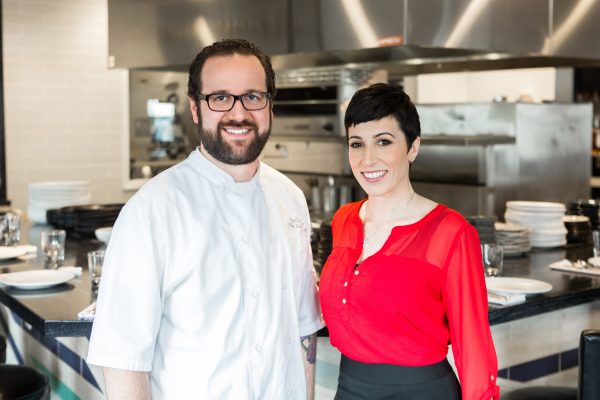 About Ateriet's Chef Q&A
Chef Q&A at Ateriet is my way of giving great chefs the respect they deserve. I interview chefs from all over the world with the stuff I want to know. If you know a chef I should interview or have any other suggestions don't be afraid to let me know, just leave a comment or send an email. You can read my other Chef Q&A's here or explore all these great chefs and restaurants in my Chef Q&A Map, you'll find it here.