Cherry Old Fashioned with Port Wine & Orange Bitters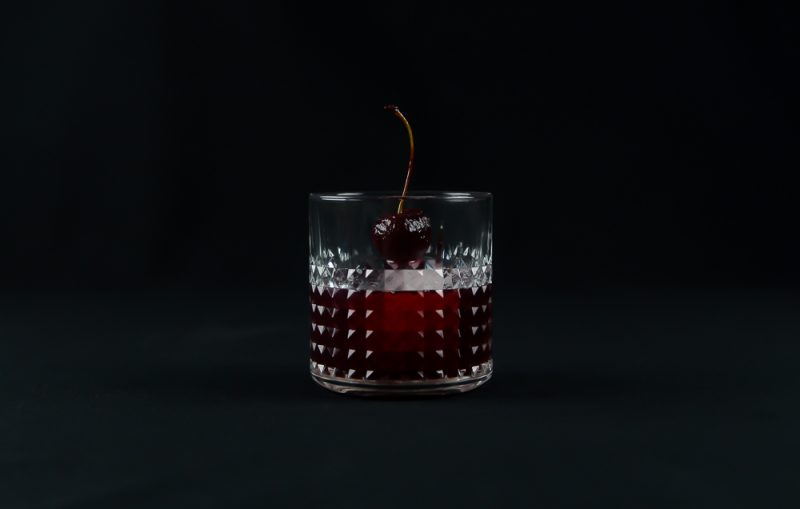 Let's try out this Cherry Old Fashioned, it comes with a homemade Cherry syrup, glazed cherries, a dash of port wine and orange bitters. Luckily it's not as hard to make as you might think. Let's do it.
Most recipes for a Cherry Old Fashioned comes with a dash of cherry liqueur and a maraschino cherry. Nothing wrong with that but it is a bit on the lazy side. It's much more fun to add something you made yourself. Old Fashioned's has become a favorite for me and I made a few other before. Try this one with grilled orange or this smoked Old Fashioned if you're looking for some other varieties.
So my version of a Cherry Old Fashioned comes with a homemade cherry syrup and a glazed cherry that tastes nothing like what you can get in stores, and that's a good thing. Let's make this drink, shall we?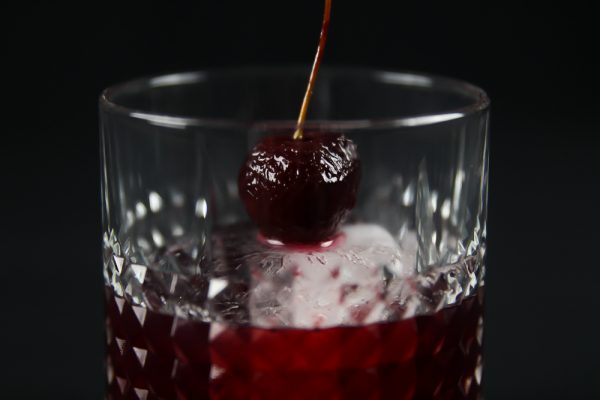 Cherry Old Fashioned with Port Wine & Orange Bitters
2 oz / 6 cl bourbon
1 oz / 3 cl red port wine
2 oz / 6 cl cherry syrup (recipe below)
3 dashes orange bitters
ice
pitcher or shaker
spoon
old fashioned glass
one big ice cube
glazed cherry (recipe below)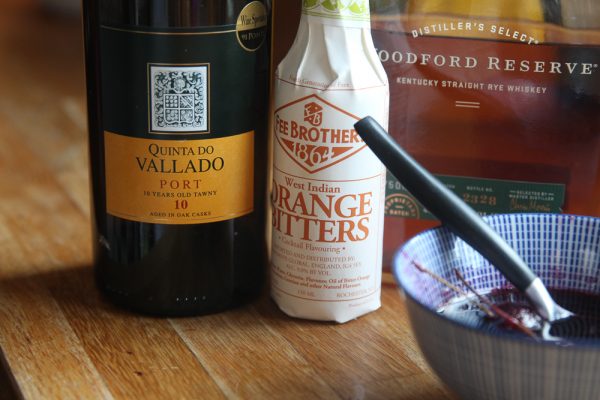 Combine bourbon, port wine, cherry syrup and orange bitters in a pitcher. Add ice and stir for about 30 seconds. Add a big piece of ice to the Old Fashioned glass and strain the drink into the glass. Garnish with a glazed cherry. Serve.
This Old Fashioned is sweeter than a regular one so if you don't want it as sweet just use less cherry syrup. Now let's see how to make that syrup and the glazed cherry.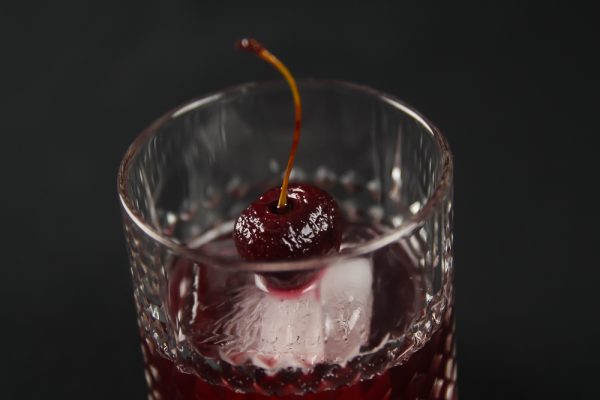 Cherry Syrup & Glazed Cherries
20 fresh purple or black cherries
1 cup / 2.3 dl water
½ cup / 1.1 dl sugar
5 cherries (for glazing)
Add the water to a pot and add the cherries. Lightly crush them using the backside of a spoon or a muddler. Bring to a boil and then let it simmer on low heat for about 20 minutes. Strain the liquid into a new pot and discard the cherries.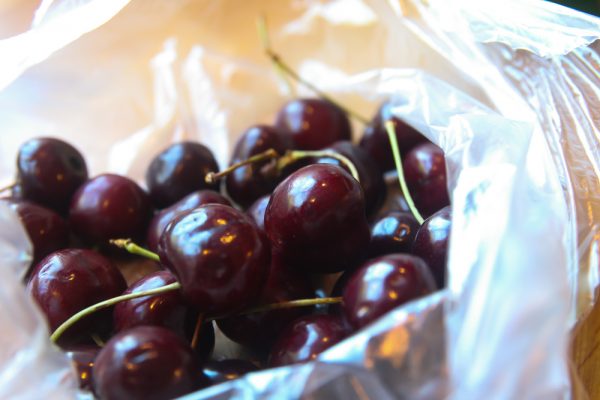 Add the sugar and bring to a boil again. Add the whole cherries that will be served as glazed cherries and let the syrup slowly simmer for about 10-15 minutes. Set aside and leave to cool. You should now have a sweet syrup, it should be a little bit thick in the texture but not like a toffee sauce. In that case, add a dash of water.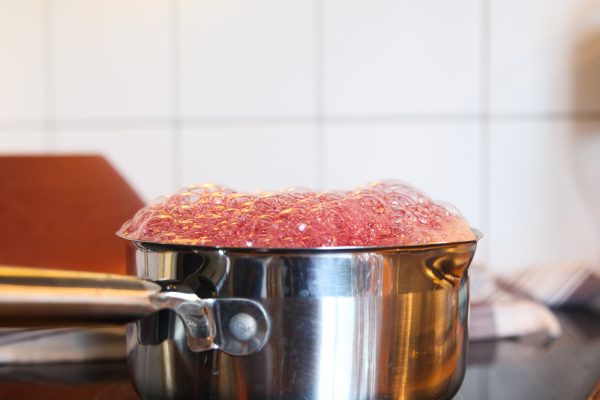 Once you make the drink simply spoon out how much syrup you'll need and then pull out a cherry for garnish. If kept cold both the syrup and cherries should last at least a week. Good luck!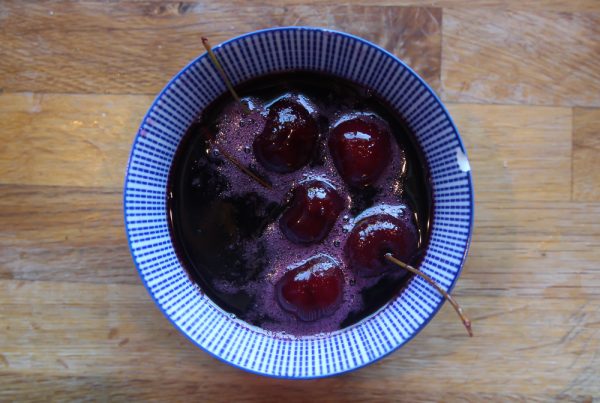 Drink Recipes at Ateriet
Making drinks is fun and I highly recommend trying some of my recipes out. Use them as a starting point to create new and fun stuff. Some of my drinks are classics with a twist, some a real classics and some are inventions of my own. You'll find them all here.