12 Chewing Gum Packaging Designs To Get Inspiration From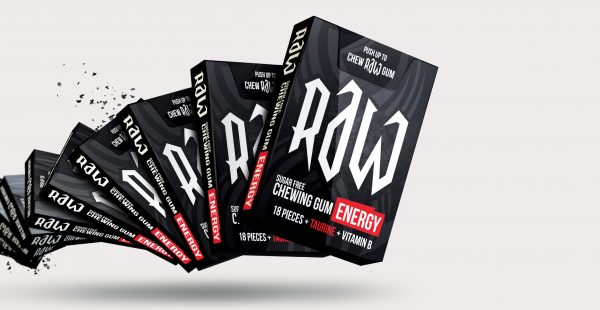 Let's chew on some great design, it's time to check out 12 Chewing Gum Packaging Designs to get inspiration from, let's go.
So this time I focus solely on chewing gum packaging designs. Here's what I think, most chewing packagings are functional but boring. A majority are designed to look like its toothpaste that they are selling. Some of them talk way more about the health of your teeth than flavor and having a good product. Maybe I find that weird since I rarely chew gum myself. But if I do I tend to find my gum in the
But if I do I tend to find my gum in the kid's section. But luckily and for like most other great food packaging designs I covered here before there are some great designs. So let's check out twelve good ones. As a little bonus you can check out this clever gum created for Air France I wrote about a few days ago. Now let's see some good design.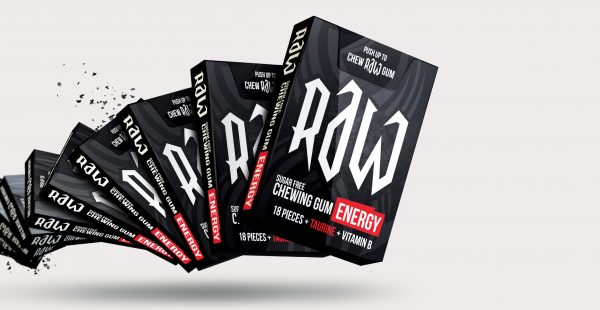 Let's kick this list off with this cool Raw Chewing Gum, inspired by Heavy Metal music I guess. (source)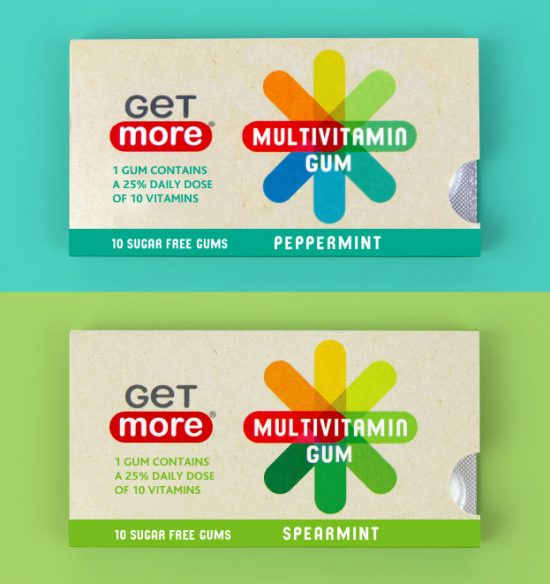 Nice design for this Get More Multivitamin Gum, I love the logo design and the color combinations. (source)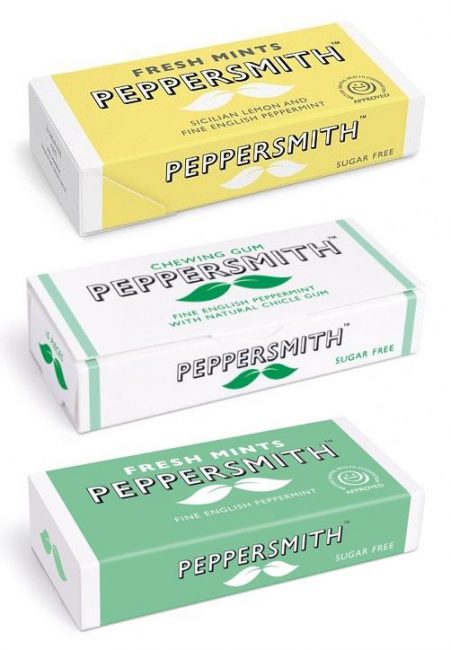 A delightful design for these Peppersmith Chewing Gum Packaging. The colors are all great and the design is very elegant.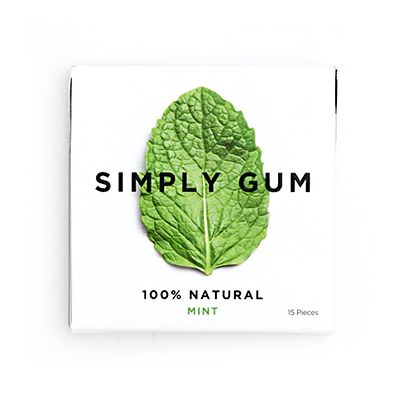 Simply Gum comes with a simple design, but what's wrong with that? That's right, nothing.
A fun idea that should be used more often. For some reason, you don't see this design as much out there.
Same idea as above but slightly better executed.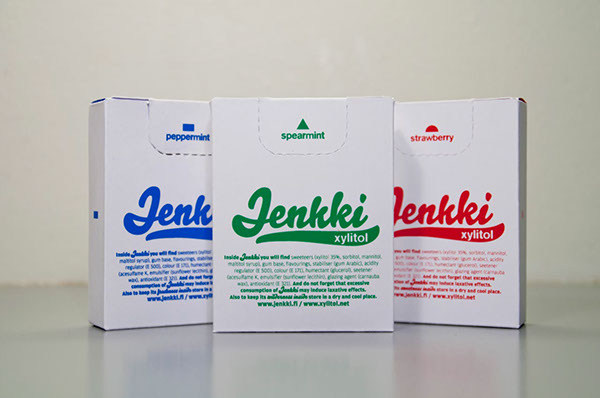 Clean design and a fun logo. The name of the gum is Jenkki, nice and clean design. (source)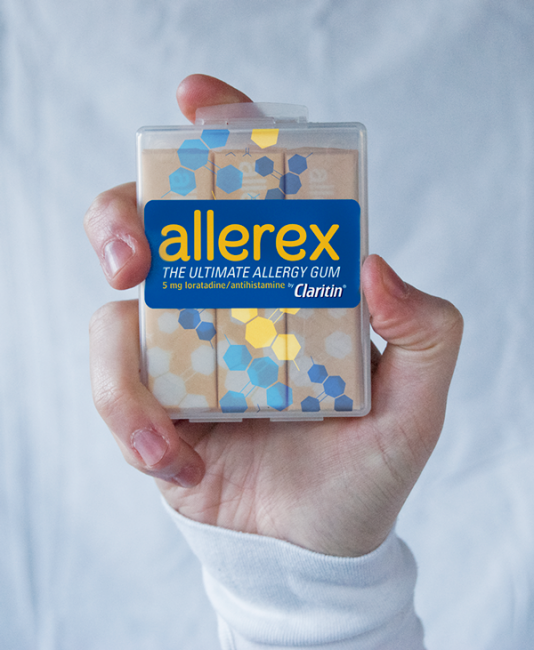 Here's something different. An allergy gum. Clever idea, I'm not sure there is antihistamine gum and I don't know enough about how medicine to know if that is a good thing. But I love the out of the box thinking. (source)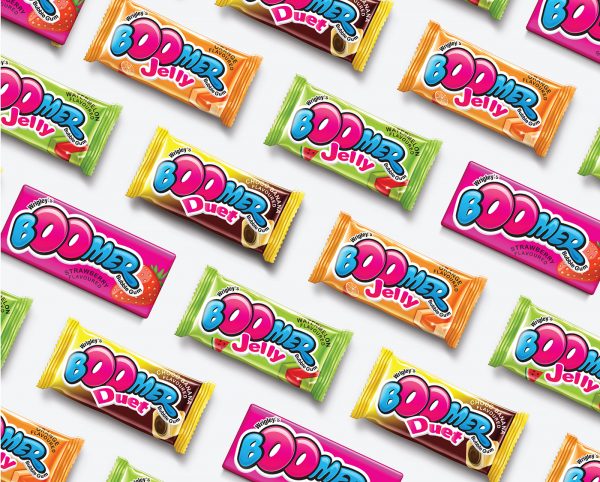 Here's something with plenty of colors, love it. (source)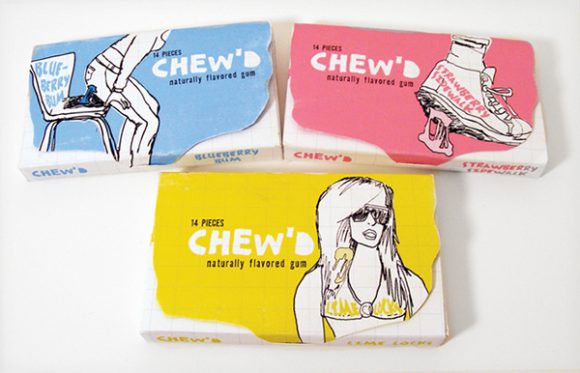 Cool illustrations and one that stands out for sure. (source)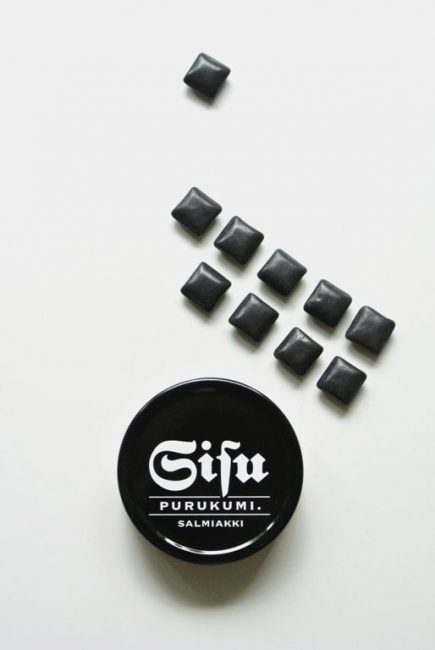 Finish salmiak gum. Super cool and easily my favorite in this collection. (source)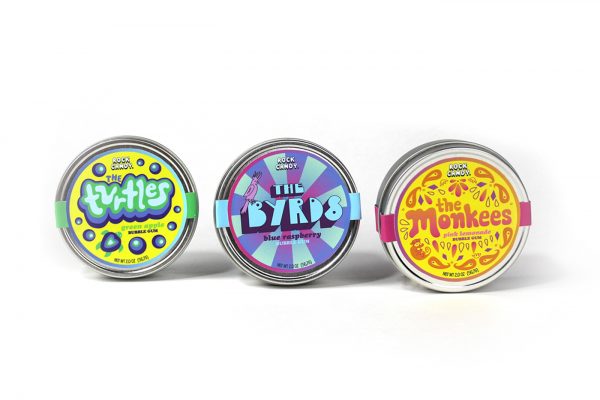 Music inspired chewing gum packaging design, cool one. (source)