Go classic with some Chicken Wings with Sriracha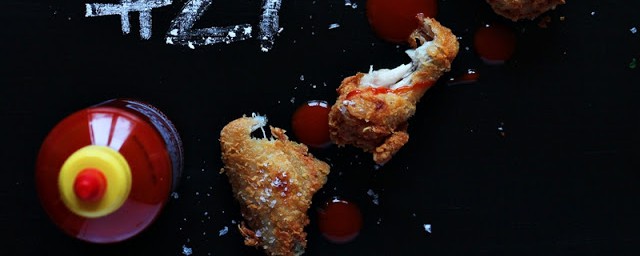 The perfect food to enjoy in front of your favorite sports game, try our recipe for deep fried chicken wings with Sriracha sauce.
We all love chicken wings and there are good reasons to, it's cheap, it's great and you can eat it with your fingers. And there is something special about eating with your fingers, if there happens to be a cold beer at your side that won't hurt either.
This recipe for chicken wings with Sriracha is kind of straightforward. The only thing is that you have to put the wings in a brine a day ahead of eating. So it does require some planning, but that does not count as hard work. You can make it the same day and brine it for a shorter period but I think it works great to just brine it before you go to bed the day before and then it will be ready to start preparing the day after.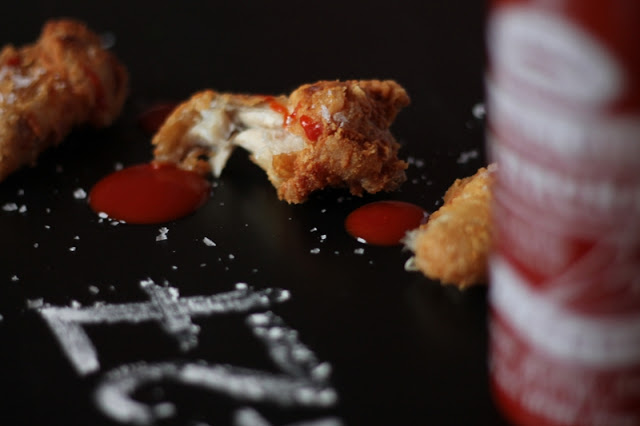 Now the measurements in this recipe are not exact. That is because the only thing that matters is how much chicken you want to eat. The rest cost more or less nothing and it's usually that kind of stuff that you either have at home or not. So take the amount with a pinch of salt, now let's cook.
Chicken Wings with Sriracha
serves 4 as a snack or appetizer
1 kg / 2.2 lb fresh chicken wings
oil for frying (if you don't own a fryer)
salt
water
wheat flour
Sriracha
Mix a brine of salt and water, the salt level should be around 1,5-2%. Add the chicken wings and store overnight in the fridge. Drain the chicken from the brine and pad dry. Dust the chicken with flour and deep fry for about 5-10 minutes until done and crisp. Let the oil drip off and serve with some extra salt and Sriracha sauce.