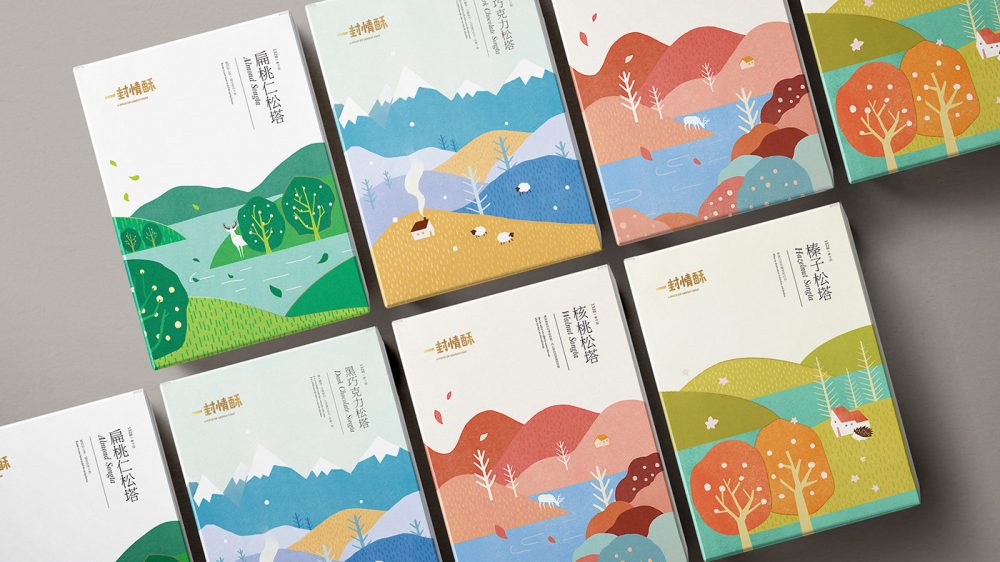 Let's take a look at some wonderful Chinese cake packaging design. All these come from the series A Piece of Lovely Cake and they are all great.
I don't think I ever shared Chinese cake packaging design here before. In the future, I do need to dig deeper into Chinese food packaging in general because if there are more out that as good as this collection of Chinese cake packaging design they need to be shown.
These are different types of cake packaging designs all in a series called A Piece of Lovely Cake and all designs are made by Step Design from China.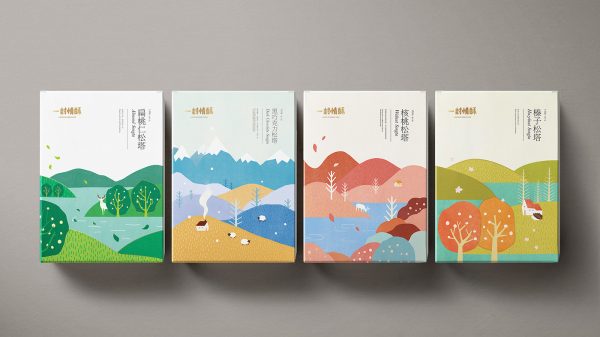 About the cakes
Sadly I know very little about what is inside the great packaging designs besides cakes and in a few cases cake dough. My knowledge of Chinese is non-existent so it doesn't really help to read the design either. I'll guess we'll just have to enjoy them as they are.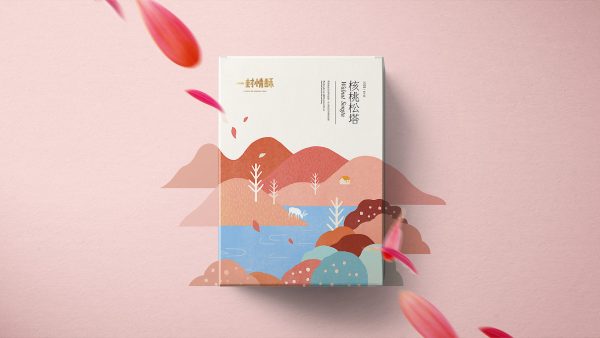 The Chinese Cake Packaging
The images here are taken from three different ranges of products. One is the pastry I just told you about. The second one is something called Songta cakes and at last, there is some sort of fish-themed cakes, at least I think so. For all I know, it might be actual fish.
The fish range (which I think is fish-shaped cakes or cookies) do come with small poems in English that is all about fish. Very beautiful poems like this one for example.
"Fish say that you can't see my tears because I'm in the water. Water says I know, because you are in my heart all the time".
How can you not love that?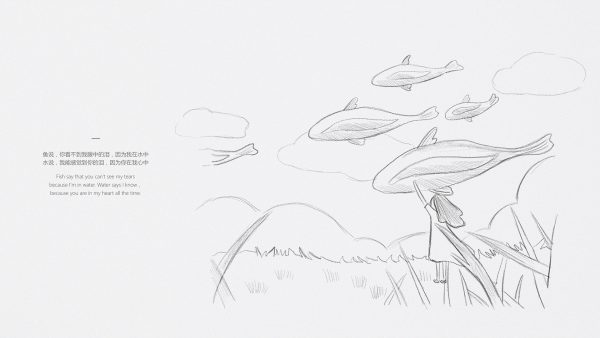 Those poems go perfectly with the design. Each box in every item in these series of packaging comes with great little illustrations. As you will see in the examples below they are very unique and you almost feel a little spiritual when looking at them.
To sum it up I simply love these illustrations, I have no idea about the cakes but with beautiful packaging like this, who cares about the cakes?
Don't forget to check out my full packaging coverage here. For something more in this style check out my collection of Japanese Food Packaging here.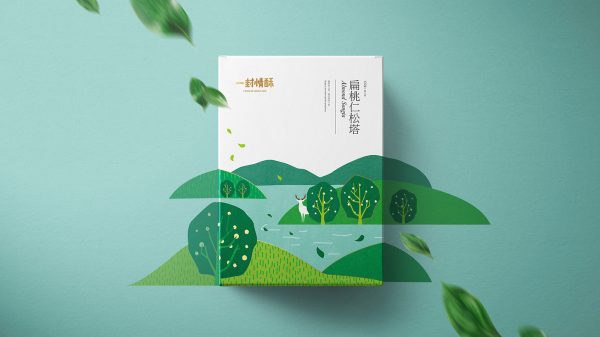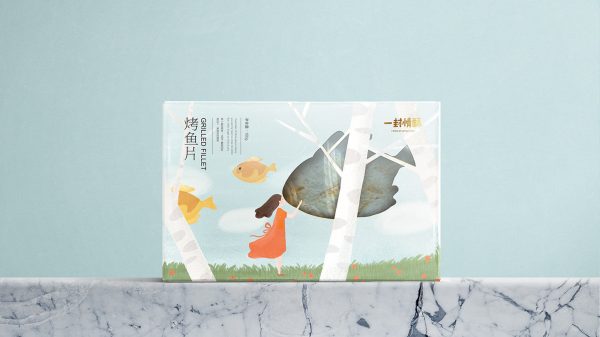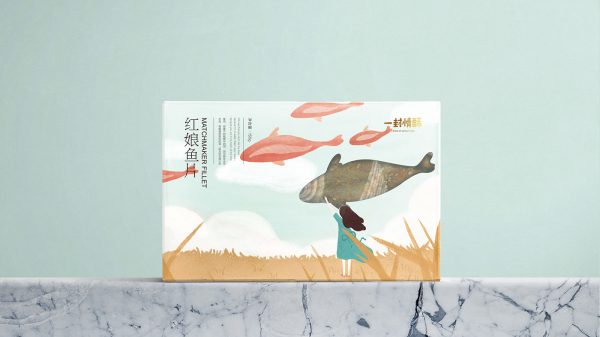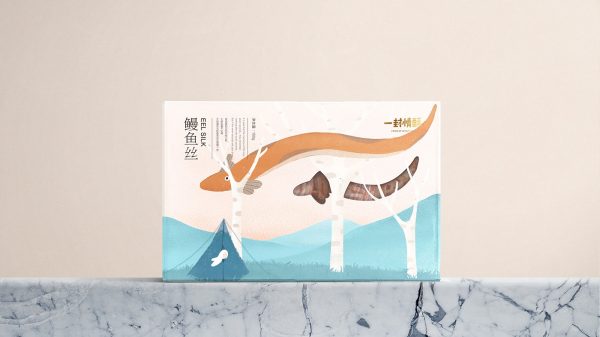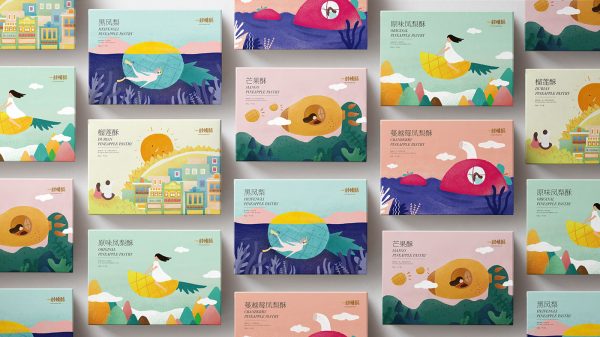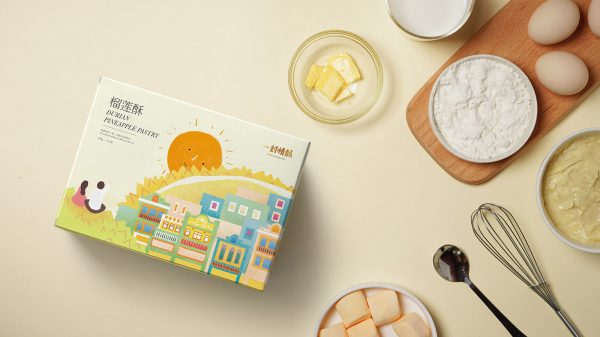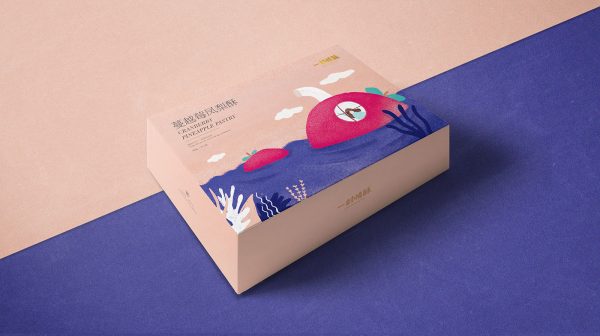 Tags: asian, cake, china, chinese packaging, fish