Chocho Chocolate Packaging with colorful cool patterns
Chocho chocolate packaging is a packaging project that comes in beautiful and colorful patterns inspired by shapes of fruits and nuts, take a look.
This cool and colorful design is made by designer Hee Jae Kim and the chocolate is called Chocho. I'm not sure if this is a fictional brand or a design project by the designer and it doesn't really matter. Because this Chocho chocolate packaging looks great.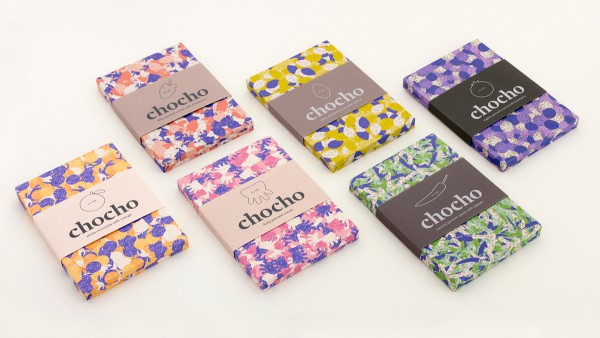 The comes in six different flavors and each flavor has got its own colorful pattern. As an extra there is also a paper wrapping around the pattern with a symbol that represents the flavor. A chili fruit for chili, an orange for orange and a bean for regular chocolate.
The symbol that represents the flavor of the chocolate is the same which is used in the pattern.
For more great chocolate packaging make sure to check out our full coverage.