Choco & Co Packaging based on the material of a city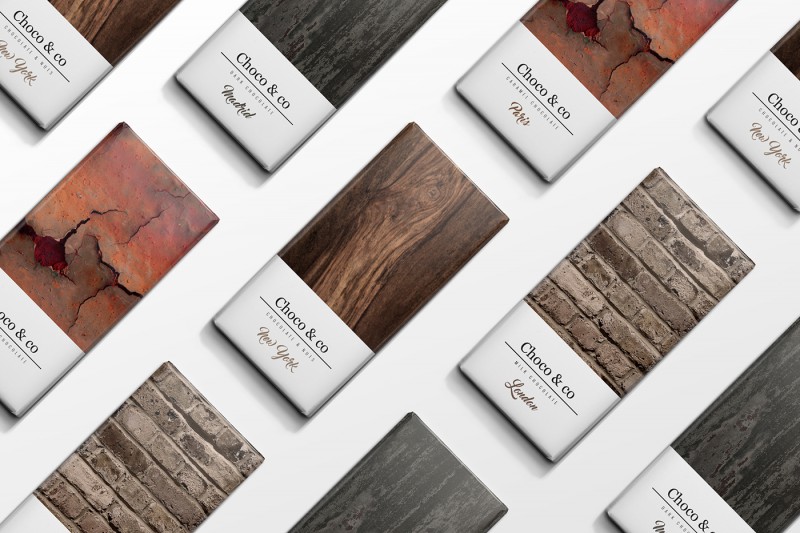 Choco & Co have made a series of Big City Chocolate Packagings for their chocolates. Each packaging is based on common materials from some of the major cities in the world.
This line of big city chocolate packaging for a line of limited edition chocolates by the brand Choco & Co is looking great. Choco & Co have used different materials from each of the cities they are active in. The chocolate come in one material and one flavor for each city.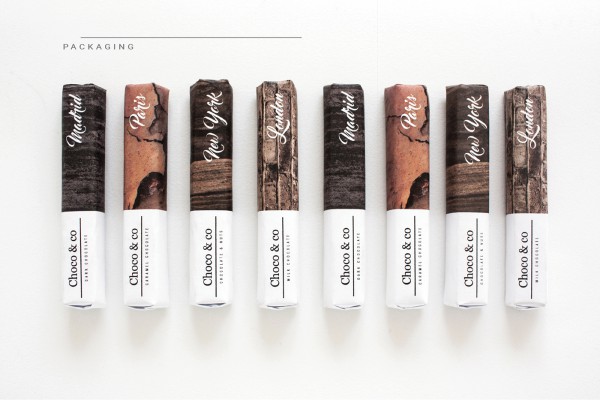 Madrid – here stone texture have been used, a dark almost black color with some of the pattern from stones in it. The flavor is simply dark chocolate.
New York – dark wood was chosen for New York. The flavor is Chocolate and nuts.
London – maybe the most obvious choice of all. London is of course represented by bricks. The flavor for London is milk chocolate.
Paris – steel is the choice for Paris, don't know if I associate Paris with metal but it looks great and hey, the Eiffel Tower is made out of it so ok. The texture looks really cool with lots of rust and gritty texture which I think is much better than if you compare it to the smooth wood of New York. The flavor from Paris is Caramel chocolate.
The Choco & Co design is made by Isabel de Peque from Madrid.