Real Chocolate Heart for Valentines Day – For The True Romantic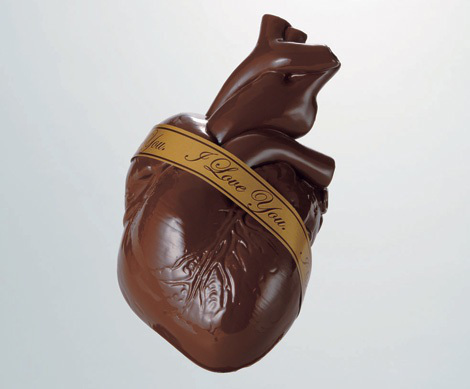 Whatever you have planned for the next Valentines Day skip that. Instead do something really romantic and get your loved one a real chocolate heart for Valentines Day.
Yes this is a real chocolate heart. Far away from that old fake heart shape. It's the perfect romantic thing to give your loved one this coming Valentine Day.
Sadly I have no idea where to buy this real chocolate heart. But should you find out make sure to let me know. I can't wait to give one of these to my special one.
Luckily there is sort of an solution to this, not where to get this heart but I did find a wine bottle shaped like a real heart and there is a really cool cake complete with blood and everything. Check out the wine bottle here and the heart shaped cake here. And have a great Valentines Day next time.