Chocolate houses for Christmas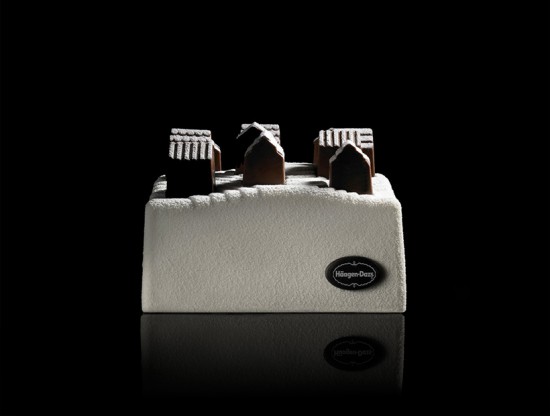 Take a look at this amazing chocolate village, it is made by design studio Nendo for Häagen-Dazs to be sold on Champs Èlysees in Paris during this Christmas.
The houses are made of milk chocolate and filled with nuts and fudge. As you can see the rooftops have different patterns and have snow made of white chocolate powder on top.
So if you are in Paris this Christmas look no further, this is what you're getting, also if you buy more than one you will be given a chocolate bridge that connects your chocolate villages.