Chocolate Powder Packagings With Great Colors for Marchoc Chocolate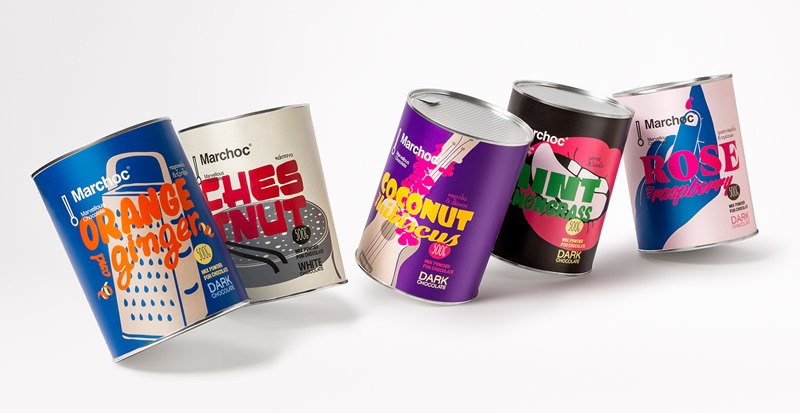 Take a look at this set of great Chocolate Powder Packagings. With great colors they make the Marchoc chocolate powder stand out.
This set of chocolate powder packings is made for Marchoco flavoured drinking chocolate. All in all the chocolate comes in five different flavors that sound really interesting. But what's really great about it is the packaging design. Let's take a closer look.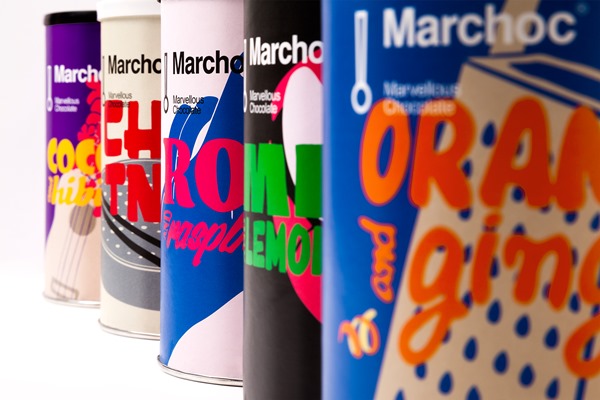 The Packaging
The packaging is kind of basic. A metal cylinder with a pull off lid. It holds 500g and once you opened there is a plastic lid so it can be resealed. So far it is kind of basic. But look at the graphics.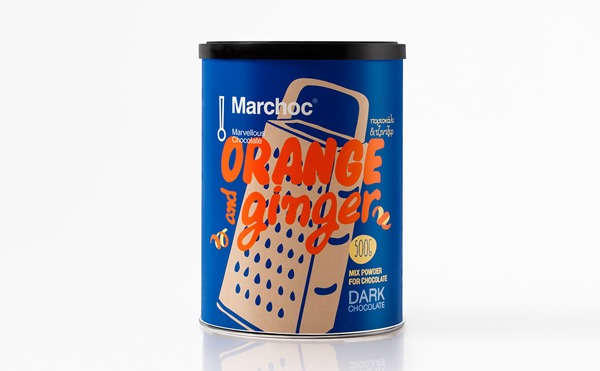 The Design
The design is great. It's not very chocolaty at all really. Instead a body part or an object is representing each of the five flavors. All the packagings in the set comes with different colors and they haven't held back at all. The five flavors that all sound delicious are.
Orange and Ginger
Chestnut
Coconut and Hibiscus
Mint and Lemongrass
Rose and Raspberry
Doesn't that sound like flavors that would stand out just as good as the packaging?
The design is made by the Luminous Design Group from Athens, Greece. Check them out here.