Chop, Sizzle, Wow, 50 Graphic Italian Recipes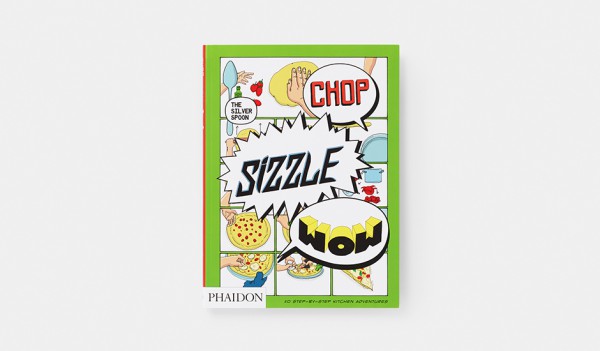 The cookbook Chop, Sizzle, Wow is something different. It is an graphic cookbook containing 50 classic Italian recipes.
The kitchen is suppose to be a fun place to cook but sometimes when you open up a cookbook in search for inspiration it can be a bit daunting when that super perfect carbonara is just laying there, all creamy and stuff.
That is when you'll need the Chop, Sizzle, Wow cookbook. All of the 50 recipes are fully illustrated with step by step instructions that will let anyone figure how to do that Bruschetta you've been craving since lunch.
There are also tips on what you'll need in ingredients, techniques and equipment to begin your journey as a Italian chef (or at least dinner maker).
Chop, Sizzle, Wow is written and illustrated by Adriano Rampazzo who before making cool graphic cookbooks used to be a chef.
The book is out now and available at all the usual places.