Classic Coleslaw Side Salad with Yogurt and Mayonnaise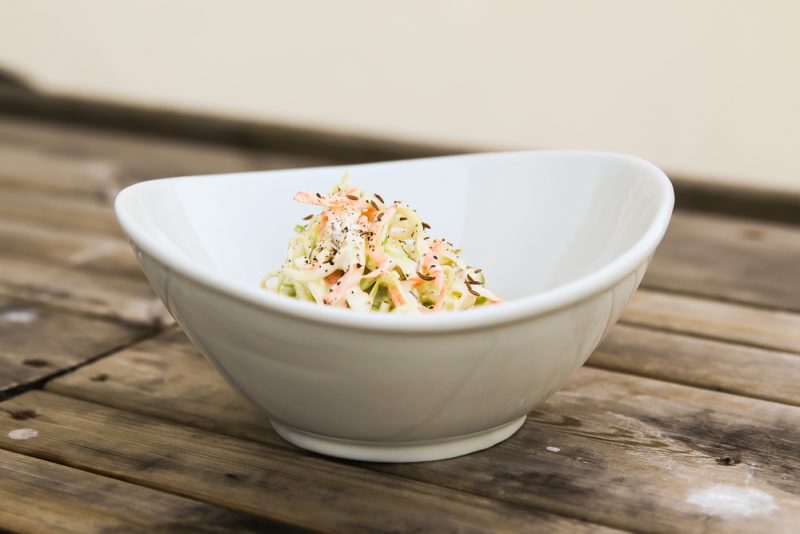 It's time to make a classic. Try my version of a Classic Coleslaw Side Salad with yogurt and mayonnaise. This salad is a classic for good reasons.
A Classic Coleslaw Side Salad is a classic for good reasons. I'm guessing you can't even step into a meat-focused restaurant without finding yourself minutes later eating some cole and mayo. The reason is simple, coleslaw is delicious.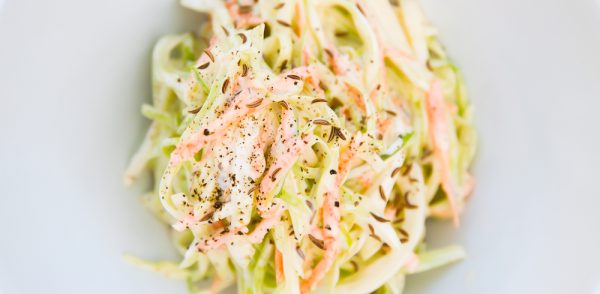 I make this one often and even though coleslaws aren't the most exciting recipe in the world it's still nice to have a recipe you can depend on. This is my version, hope you'll like it as much as me. Oh and if you're not into creamy coleslaws I have a great Asian Coleslaw recipe you can check out.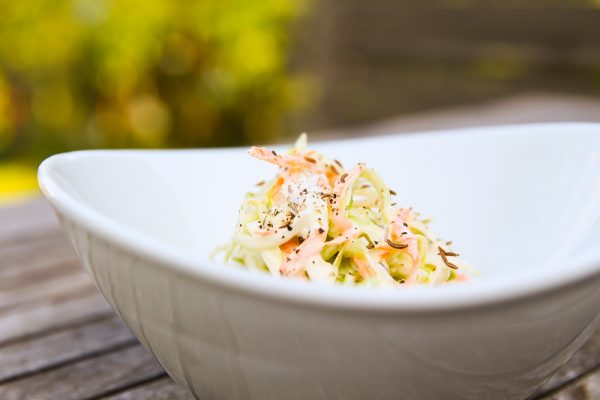 Classic Coleslaw Side Salad
serves 4 as a side
400g / 0.9 lb cabbage
2 carrots
1 tbsp salt
2 tsp caraway seeds
a twist of pepper
4 tbsp mayonnaise
4 tbsp Greek style yogurt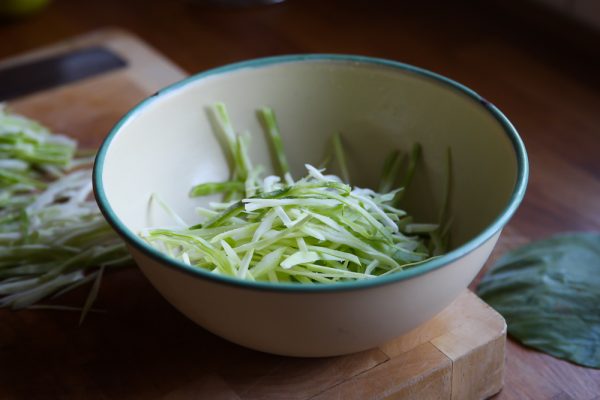 First, shred the cabbage with a knife as thin as you can. Add to a big bowl and add the salt. Mix the salt with the cabbage with a spoon so the salt gets evenly distributed. Set aside to rest for about half an hour. It can also sit longer without any problem. The reason for making this is so some of the water in the cabbage will be released. This makes the cabbage softer but will still be crunchy.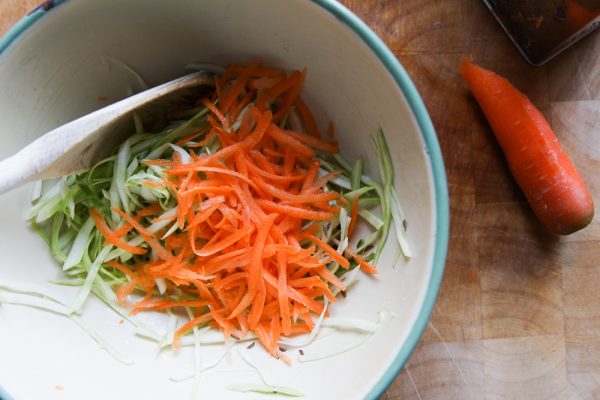 Once the cabbage is done you can discard the water that has built up in the bottom of the bowl. Then peel and grate the carrots and add to the salad. Add the caraway seeds, pepper, mayonnaise and yogurt. Combine and check the flavor. Usually, the salt from the beginning and in the mayonnaise be enough but you might need to add just a little bit more. That's it. The classic coleslaw will keep for at least a few days if kept cold.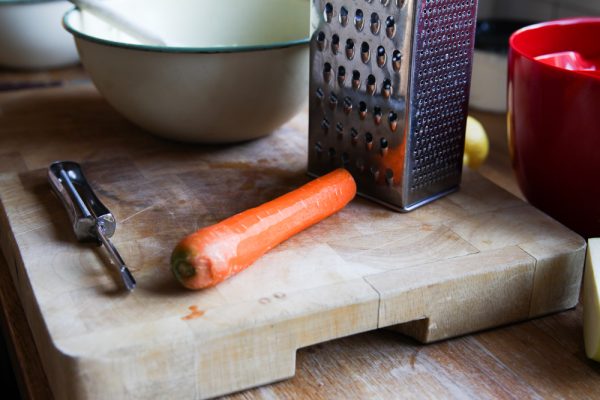 Classic Coleslaw Side Salad Serving Suggestions
So what do you serve a classic coleslaw side salad to? Well, here the choices are obvious. It's all about meat. Here's what I usually make mine for.
Hamburgers

Any type of ribs

Topping for Hot Dogs

Steaks or other barbecued meat
Good luck making the salad and don't forget to check out my other recipes here.