Clean Chocolate Packaging for Luc & Louna Artisan Chocolate
This clean chocolate packaging is made for Luc & Louna Artisan Chocolate, with a clean white design and a little bit of color this is a great packaging design.
This clean chocolate packaging for Luc & Louna chocolate is designed by Amanda Mohlin Stuart. I love how this very clean design is made.
If we look at it from the start the chocolate looks like a standard chocolate bar. Nothing special about it. Each bar is wrapped in a colored tin foil wrapping. The colored wrapping is not visible before you open up the chocolate so that is a nice detail.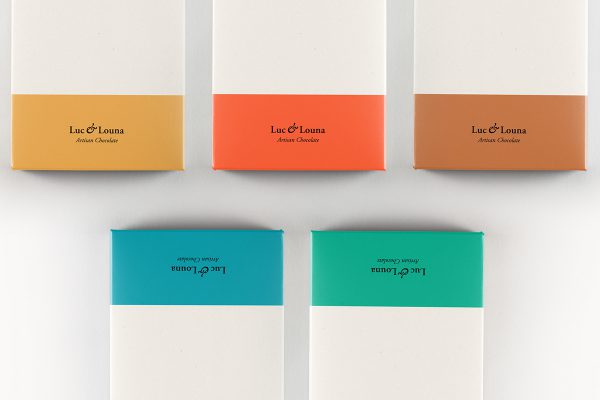 The outer packaging is also a standard cardboard one. The design is very clean with just writing and product information made in black. On the bottom of each packaging there is some added color. This is how you separate the different flavors of chocolate from each other.
The color used on the bottom is the same color as for the tin foil wrapping you will find once you open the chocolate.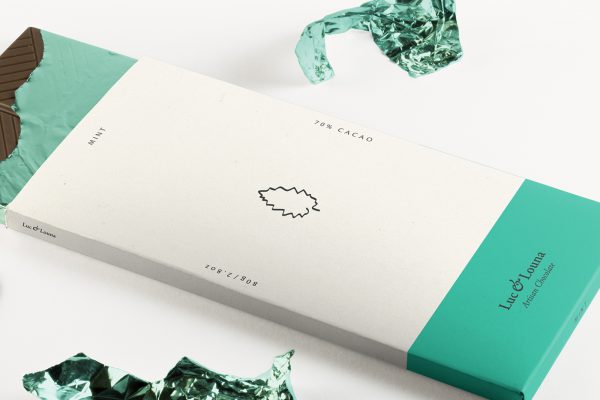 A great design where color, minimalism and great details come together in a great clean chocolate packaging design. Great work by Amanda, check out more of her work here.