Clean And Cool Energy Bar Packaging Design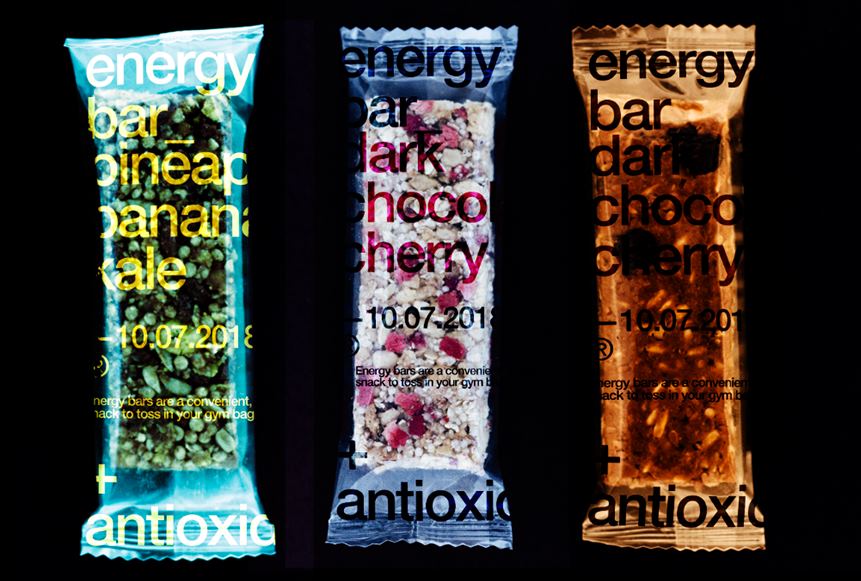 Check out this clean but cool energy bar packaging design for Antioxidants, a clever design that uses clean text and colored plastic to make it stand out.
I really like this energy bar packaging design. The brand is called Antioxidants, at least that what I think it's called. What I like about it is that they used simple tweaks on a regular plastic wrapping to make it stand out, let's take a closer look.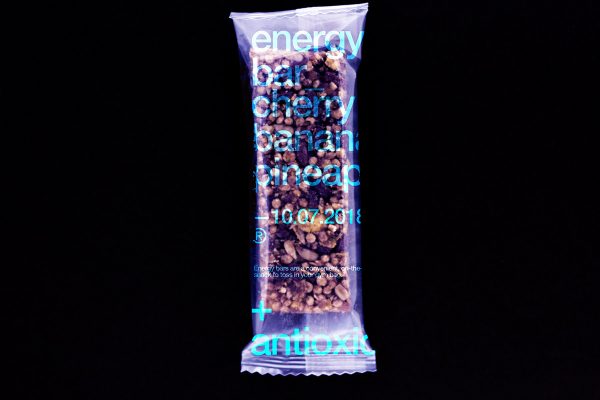 Energy Bar Packaging
Let's start with the bars, there is a full range of three different flavors. As far as you can see the bars are what looks like standard energy bars. A market that has been growing with big numbers in recent years.
The best thing about it is the packaging. It uses a standard clear plastic wrapping, as standard as it gets but they made a few simple tweaks to make it pop.
First, the clear plastic is not clear at all. It comes in colored transparent wrapping, yellow, green, blue, purple and a few more.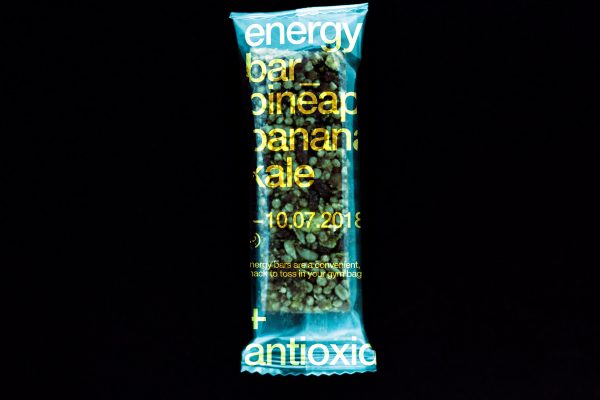 Next up is the text. It just says Energy Bar and then the main ingredients in the same bold letters. For each bar, a different color that contrasts greatly with the color of the plastic has been chosen.
To sum it up it looks great, stands out and you can see the product. All without keeping the packaging solution to a standard one and without adding anything crazy that would make it more expensive.
Great work by Dimitris Politis who have made the design.
For more great packaging don't forget to check out my full coverage.