Clever Bank Ad Campaign With Perfectly Balanced Wine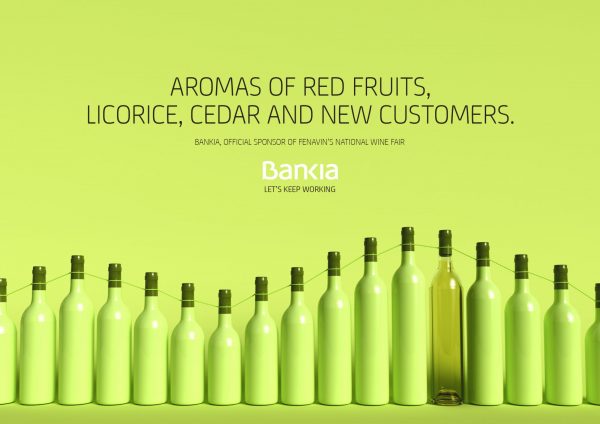 This clever bank ad campaign uses great wine bottle photography to visualize how great they are at banking, discover these cool ads.
This clever bank ad campaign is made for the Spanish banking company Bankia. In addition to trying to attract new customers, they are also a sponsor for the Fenavin's National Wine Fair which was held in Spain this May.
The bank ad campaign combined the language of banking and wine in this set of great ads. Not only is it made in a fun way, the photography for the ads look great. They have stepped away from the traditional wine bottles and added plenty of colors instead. Let's check out the ads.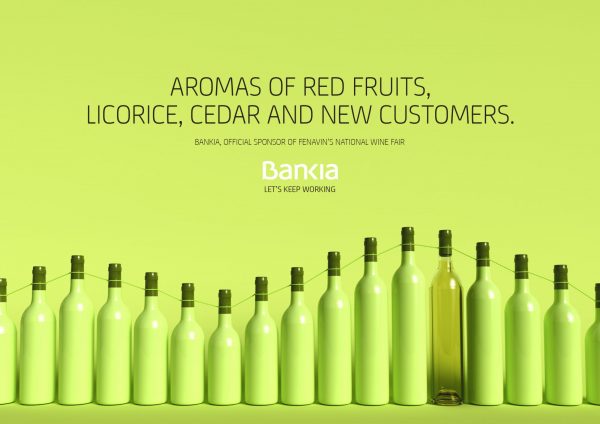 First one comes in plenty of green. The slogan is Aromas of red fruits, licorice, cedar and new customers. Clever line and a great photo.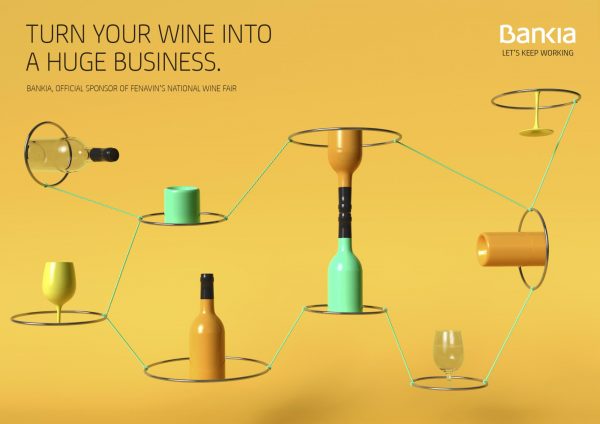 Turn your wine into a huge business.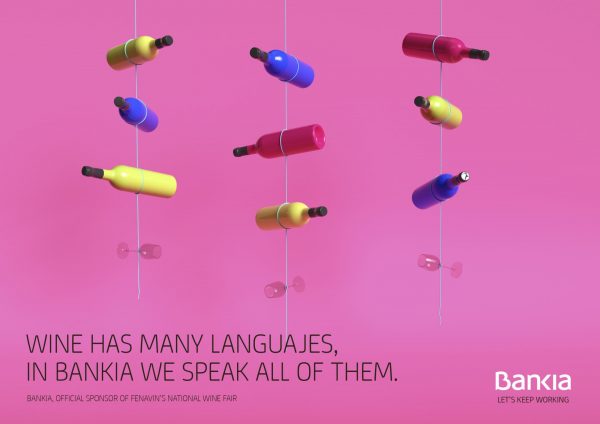 Wine has many languages, in Bankia we speak all of them.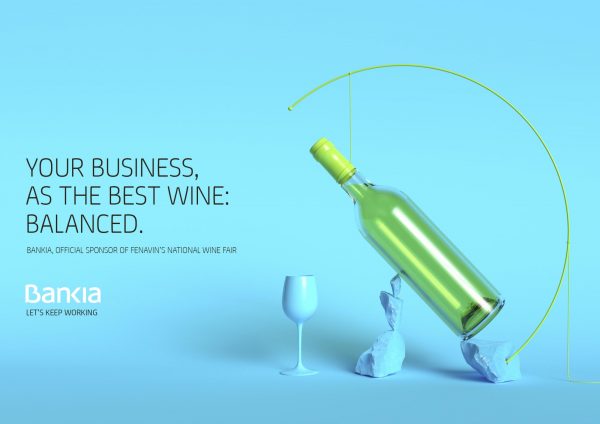 Your business, as the best wine: balanced.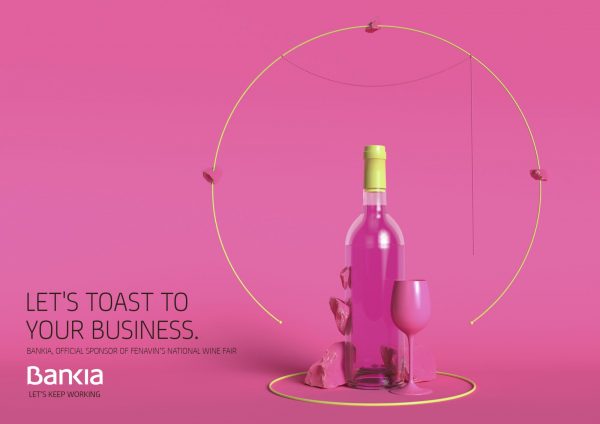 Let's toast to your business.