Clever Foldout Print Ads for Tramontina Knives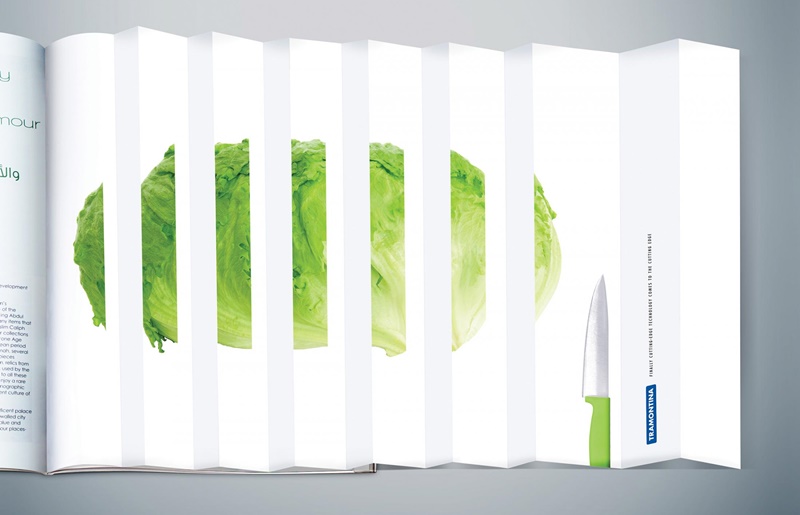 Tramontina Knives have made a set of very clever foldout print ads, just this idea should be enough to pick up a new knife.
These clever foldout print ads have been made for the knife company Tramontina. The company has much more stuff than just knives but since knives is in focus in this ad I'm calling them simply a knife company.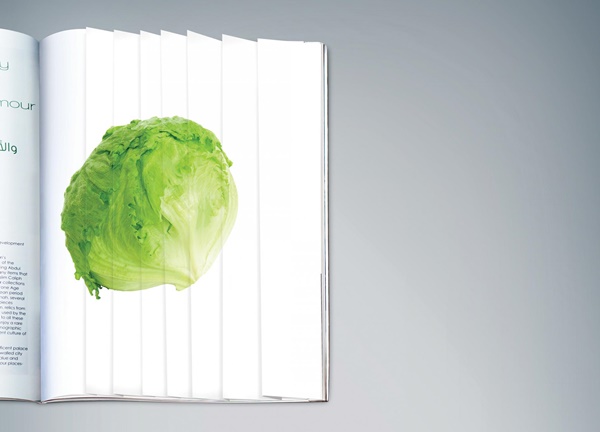 Foldout ads in magazines is not uncommon but you rarely see them with these types of products. Cars, perfumes and in the old days barely dressed women are common things in foldouts.
Here Tramontina created these clever foldout print ads instead. When you see it first you simply see a sausage or an vegetable. Pull it out and its accordion-shaped foldout makes it being cut into slices. This is also when you will realize that it is an ad for knives.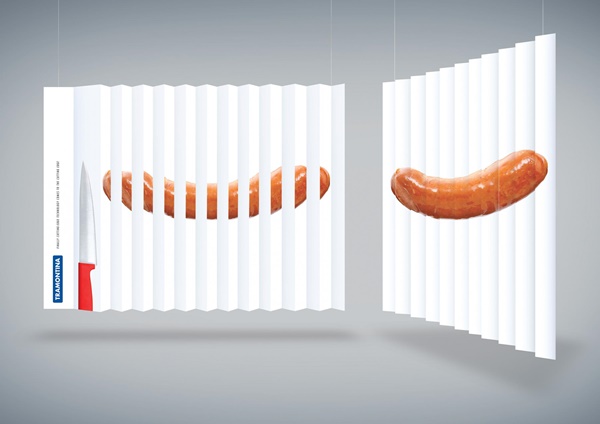 Great way to get creative with a regular product. Well done Tramontina.