Clever Juice Ads for Brämhults Juice in Sweden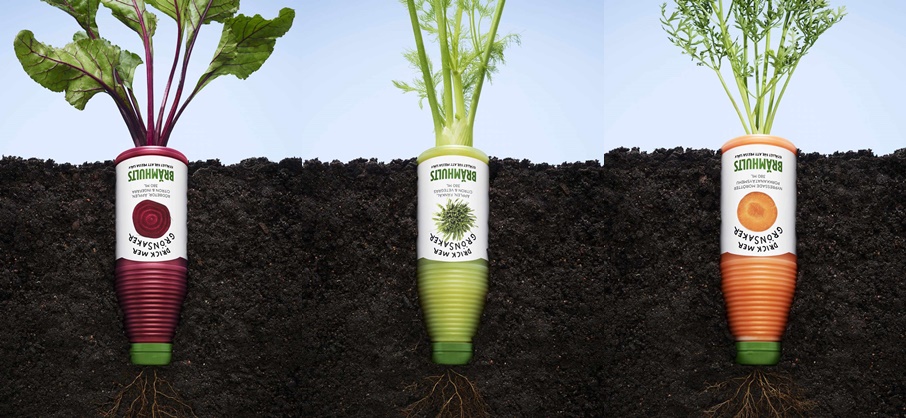 Take a look at these clever juice ads for Swedish fresh juice company Brämhults.
These clever Juice Ads was used back in 2013 in Sweden for the fresh juice company Brämhults. So these are not really news but they are so simple and good I thought they deserved a second look.
The idea is that since Brämhults only use fresh fruit and vegetables for their juices they turned them upside down and added some green. So now you can harvest your juice just like you would carrots or beets.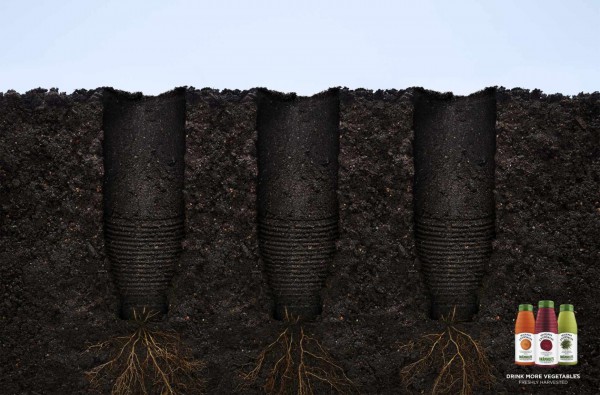 Brämhults Juice is a well known juice brand in Sweden and they are constantly arguing that most of the other juice brands sell "fresh" juice that has been frozen. In some cases for up to two years before consumption. Brämhults on the other hand only uses real fresh fruit.
The problem is that the consumers often doesn't know that most so called fresh squeezed juices have been frozen or pasteurized and since they themselves only use fresh fruit and vegetables they get a more expensive product and one that can taste slightly different depending on which season it is.
Either way, these ads look great.