Clever Kitchen Fan Ads For GE Appliances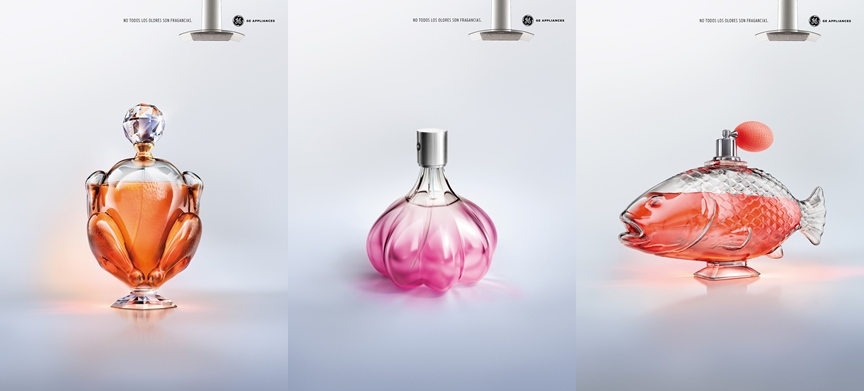 You don't always want to smell like the food you cooked. Check out these clever kitchen fan ads made for GE Appliances.
GE Appliances have come out with these clever kitchen fan ads. Because you don't always want to smell like the food you've been cooking. For that not to happen you'll need a good kitchen fan. Hopefully you will buy yours from GE Appliances, at least if they have a say in it.
The ads which are beautifully done features three different types of food that have been turned into perfume bottles. The three foods that they think could cause a problem is chicken, fish and garlic.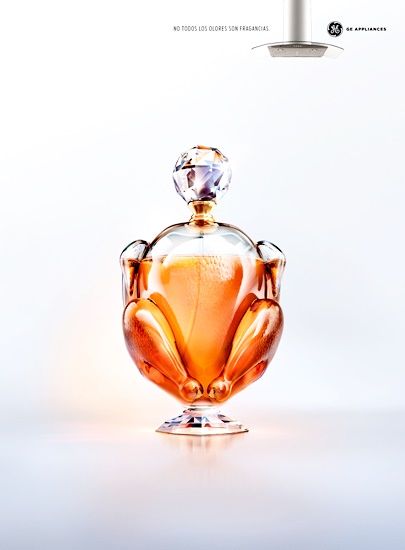 Now that garlic is considered to have a potent smell is no surprise, especially coming out of someone's mouth the day after a garlic packed meal. Fresh fish doesn't really smell much at all. If you don't take out the trash and clean up the kitchen afterwards it will be a different story though. But what have chicken done?  I've never heard anyone complain about the smell of chicken.
So I don't quite get the logic in these ads but since they look great and the idea still is kind of clever I'm happy. Now all I need to know is where I can get some of these bottles for real.