Clever Slow Food Ad Campaign – Pill Farm Animals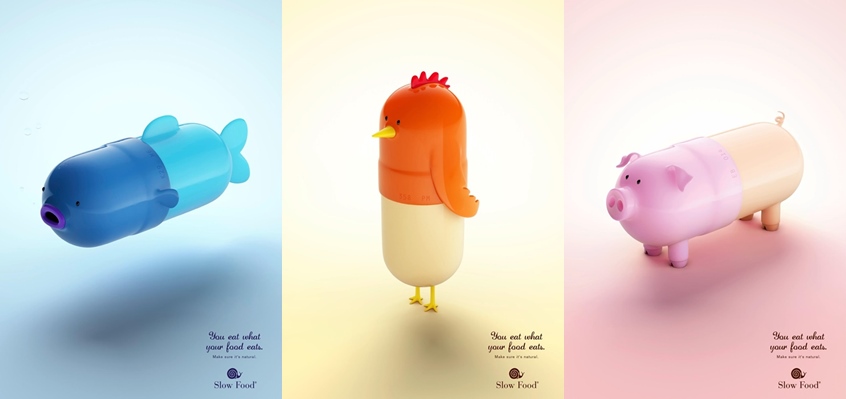 Love these clever Slow Food Ad Campaign. It features pill farm animals to make us choose meat where no drugs are used. Check it out.
This clever Slow Food ad campaign is not new. It's actually already a couple of years old but I missed it when it came out and I think it's worth having a second look at.
We all want to eat meat where the animals have been treated right and we want it to taste good and to be safe. Sadly in today's industrialized meat production speed is the winning way to raise animals.
This includes too many animals in too little space. As a natural consequence the animals tend to get sick and to not lose money the industry then gives to animals drugs. And not only when they are sick. In many parts of the world animals are given antibiotics and other drugs before they are even sick.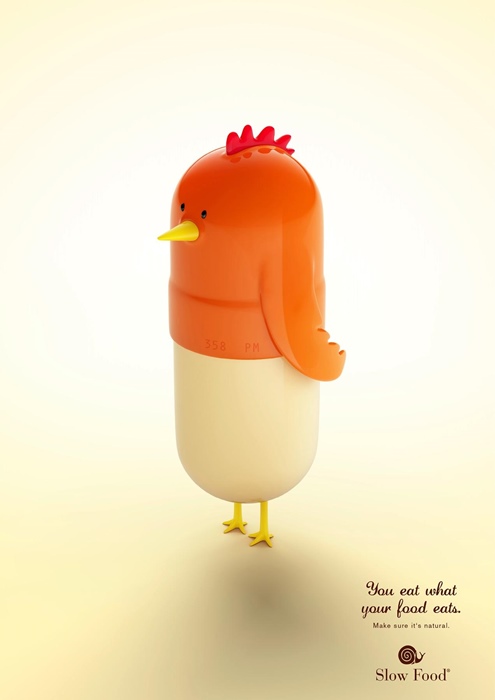 Now this is a subject that is far too big to handle in this small post and there are many good companies that treat their animals in a good way. Besides killing them of course.
To highlight this problem Slow Food created this clever ad campaign. It comes with these four print ads where each animal have been made out of a pill.
A very clever campaign with a clear message. Great job and a campaign that could easily be reused.
For more great food ads and cool campaigns make sure to check out our full coverage here.