Jonathan K Berntsen of CLOU on Creativity and Moving a Restaurant Overnight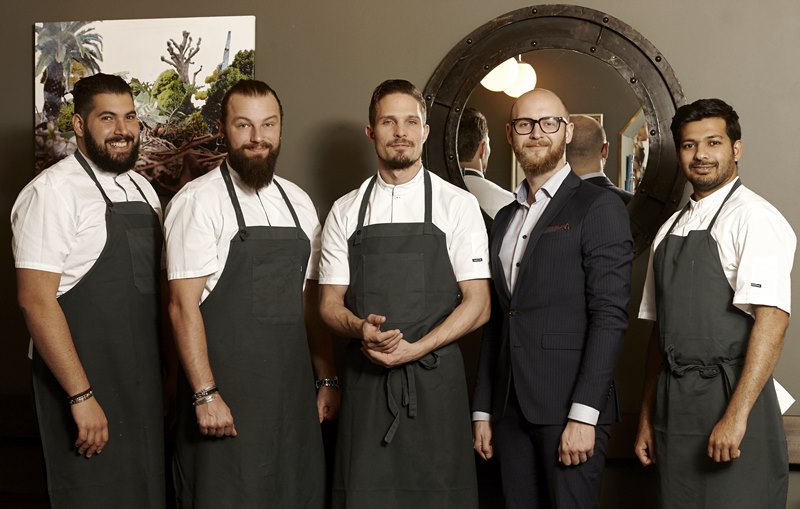 CLOU Restaurant in Copenhagen moved this fall. Without telling anyone Jonathan K Berntsen and his team more or less moved the entire restaurant overnight. Why and how? Keep reading.
Imagine having reservations at one of the top restaurants in Copenhagen and getting a call that you are of course still very welcome to your dinner reservation. Just one thing, the restaurant has now moved to a completely different location.
That is exactly what Jonathan K Berntsen and his team did at CLOU Restaurant in Copenhagen this fall. An opportunity for a new space for the restaurant presented itself and CLOU seized the opportunity. Within a matter of weeks, the original CLOU Restaurant closed for a few days and everything was moved to the new location.
No teasers on social media, no fuss, no marketing campaigns or celebrity-packed opening events. Just a move and a few days of calling all the guest who had reservations and welcoming them to the new CLOU Restaurant.
I've interviewed Jonathan before here at Ateriet but when I heard this news I had to find out how all this happened and what the plans for the new location are, let's find out.
Let's start with the news. More or less overnight and without promoting it for months before you simply moved the restaurant to a new location. Why?
CLOU have been a very fun project from the very beginning 5 years ago. Already from the start, we made a deal to keep getting better all the time and to evolve. It's fun to see how far one's talent can reach but at a point, I realized that the walls had become too small to house the goals of CLOU and therefore we found a small restaurant in the bourgeois Østerbro-part of Copenhagen with the perfect kitchen space and a very personal feel.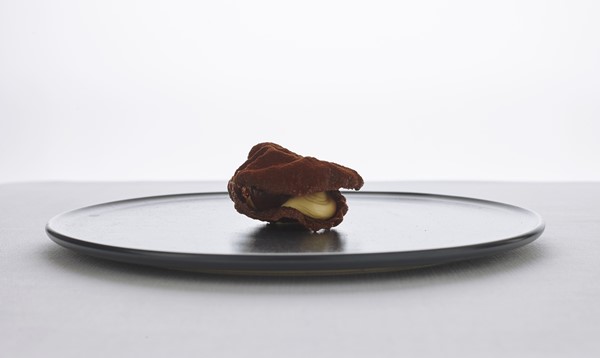 What are the advantages of the new location?
Our kitchen in the new CLOU can make even the best chef's envy. Here, I and my team have no boundaries. We have space to create and the right tools to help us on the way. The dining room is smaller, but that just means that we can concentrate our attention even more on the guests.
Does it open up any new possibilities? Something you will be able to do now that you couldn't before?
As said the kitchen is perfect for a restaurant like CLOU. We have a small service kitchen in the dining room and a big kitchen downstairs. Some techniques crave some space and now we got it.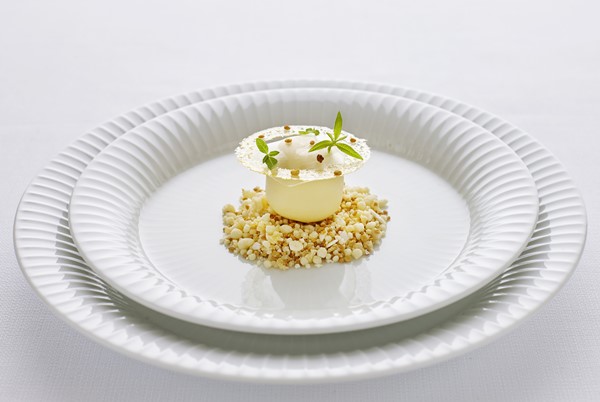 You've also changed the menu system; you've had full tastings before with everything included, but you removed the shorter menu alternatives and the a la carte. How come?
I'm making the experience just as I want the guest to see it, where everything is already decided and actually I'm exposing myself a lot in this way. My choices really have to be the right ones in every way. Nevertheless, to get the right experience one cannot eat a couple of dishes and then leave. If you want something beautiful you have to enjoy the whole set up.
Most restaurants would have talked and posted things 24/7 about a big change like this for months before, you simply moved. Why did you choose to keep the plans to yourself?
I hate all the fuss. When we work it's intense and hard and the last thing needed when opening a new restaurant is a lot of people running around. We decided very quickly to move – we got a perfect chance and took it – then called all our guests and moved them to our new location.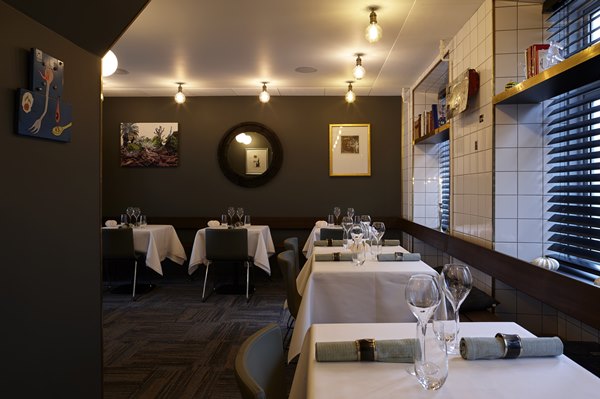 How long before did you start the work to make the move?
We have been looking for the right location for some time, of course with some ideas and with the change of concept in mind. But when we found the new location, we bought it right at once and started to build and change the inside while still running the old CLOU. We closed for five days and opened up again in the new spot – better than ever.
Many top restaurants have made big moves and changes lately. Do you think big things like yours is needed to keep a top restaurant going for a long time? I mean, if you look at it most restaurants don't stay on top for that many years. Have you and a few others found the key to keep going for longer?
I'm sure that you can have a top restaurant for many many years if you are happy with what you do; if you keep evolving and pushing yourself and your team. I know it's really about the guests in every way, but when you have a personal approach to gastronomy like me, then you need to be happy with where you are and if that calls for a move, then yes, that kind of change is needed to keep on going and being on top.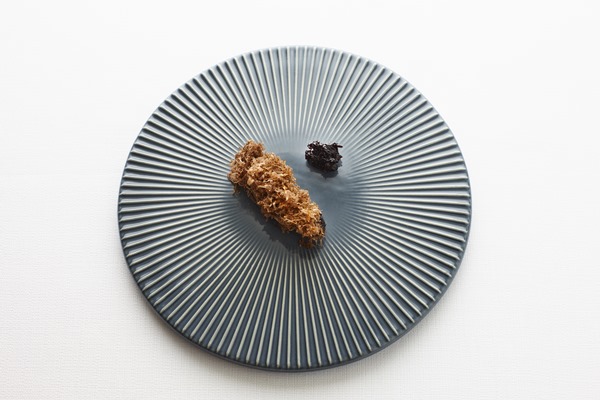 Besides the restaurant, you also participate in food events and pop-up dinners. Have you've been part of any fun projects lately?
Yes, indeed. This year I have been in San Sebastian making a beautiful collaboration dinner with Chef Paulo from the Amelia Restaurant. He has become a dear friend and I'm happy to see that he just received his first Michelin star. In November I was in Moscow for a three-day restaurant take-over at the Fahrenheit; a very fun and challenging experience.
Are those important, and if they are, in what way?
Of course. It's important to see something else than your own kitchen; to meet other chefs and to discuss the ways of gastronomy. In many ways, it's very inspiring.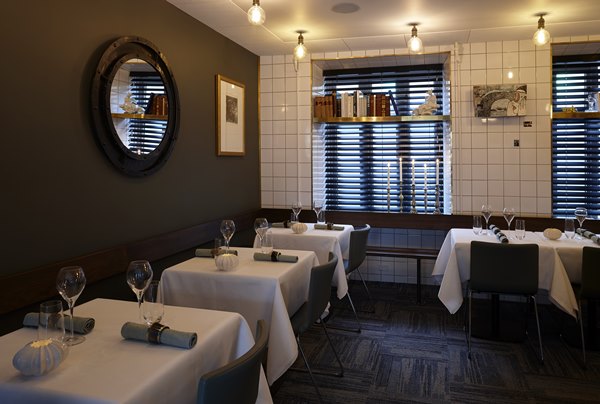 While on the topic of creativity, do you have any other ways of keeping yourself on your toes?
I have a very good team who expect a lot from me all the time. It's good to have someone just behind you who also pushes you. We all have the same goals and way of thinking of CLOU, and if I'm not getting better all the time, neither are they.
A restaurant at CLOU's level is often the restaurateur's personal vision of how a beauty moment should look like, which leads me to; what is yours – why should guests come to the new CLOU?
I have been in the business for many years now, started very early dining at the best restaurants in the world even as a child. To have seen almost everything has given me an idea of what the ultimate experience is for me and this is exactly what I want to offer the guests at CLOU; my personal idea of the perfect meal.
Thank you, Jonathan, good luck at the new CLOU.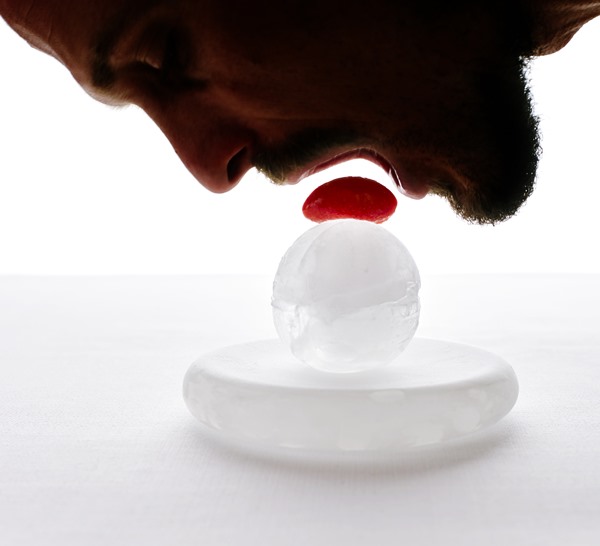 About Clou Restaurant
Clou was opened in when three shops merged into a restaurant in 2012 by twin brothers Jonathan K Berntsen and Alexander Berntsen. Alexander has since left the restaurant for the wine business. Clou holds one Michelin star and is considered one of the top restaurants in Denmark.
The food can be described as modern Mediterranean with classic French craftsmanship and cooking techniques. Unlike most restaurants, Clou starts out with wine and then makes sure to match the food to perfection. This has made Clou known for having an outstanding wine pairing.
Before the recent move of the restaurant, it was located in the center of Copenhagen. Now you'll find CLOU at Øster Farimagsgade 8 st.  For opening hours and reservations visit Clou's website. You can also connect with Clou online via Facebook.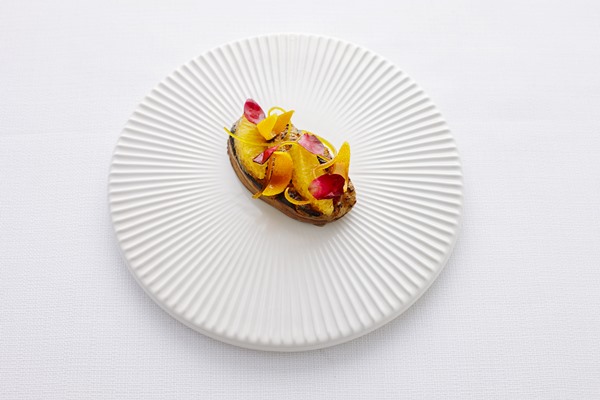 About Ateriet's Chef Q&A
Chef Q&A at Ateriet is my way of giving great chefs the respect they deserve. I interview chefs from all over the world with the stuff I want to know. If you know a chef I should interview or have any other suggestions don't be afraid to let me know, just leave a comment or send an email. You can read my other Chef Q&A's here or explore all these great chefs and restaurants in my Chef Q&A Map, you'll find it here.