Cloudberry Beer Bottle Packaging Design – Check out Nordurljos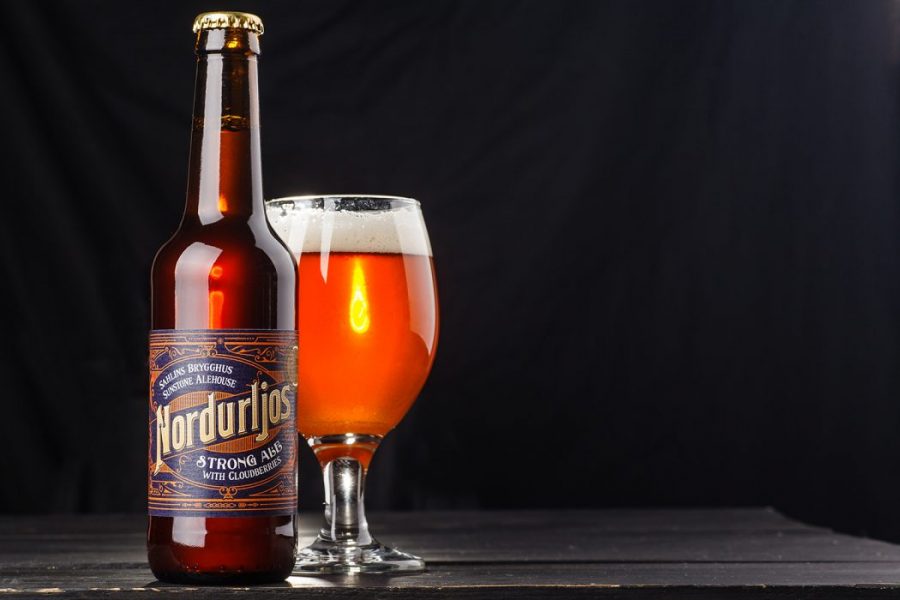 Take a look at this stunning Cloudberry Beer Bottle packaging design for Nordurljos. It looks great and comes with a great story.
Nordurljos is the first ever collaboration between Swedish and Moldavian beer brewers. During the spring of 2017 the Moldavian brewery Sunstone Alehouse made a visit to the Swedish brewery Sahlins Brygghus.
The brewers made a small batch of strong ale with cloudberries. The beer was named Nordurljos. The name is the Icelandic name for the Northern Lights. Such a fun project do need a great packaging to go with it.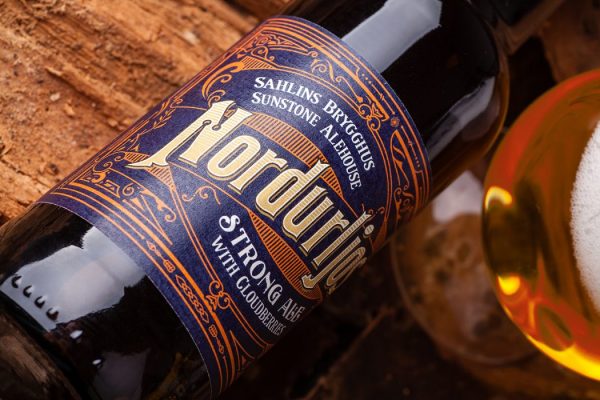 The Packaging
Nordurljos got some help with creating a label from 43 oz design studio. The beer comes in a brown glass bottle and the label is retro-inspired. Something that has become quite common in beer packaging.
Great typography in yellow and white on a dark blue background. Around the lettering is a pattern in an orange color which is the same color as ripe cloudberries come in.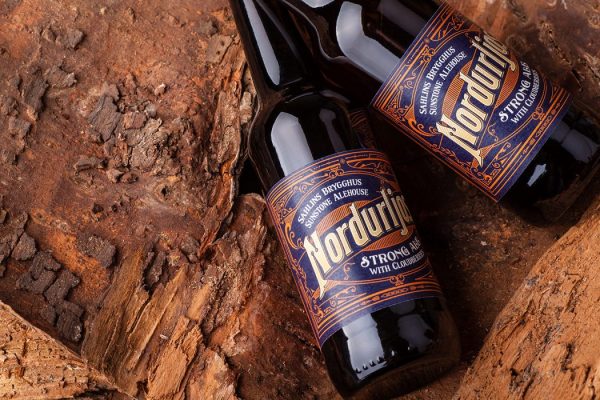 All in all a fun project, I love the idea of brewery collaborations, especially between countries. Let's hope this collaboration continues and we get to see more fun ideas like this in the future.
If you don't know what cloudberries are you can check out some facts here. In Sweden, there is even cloudberry soda. For more great beer packaging you can check out my full coverage here.