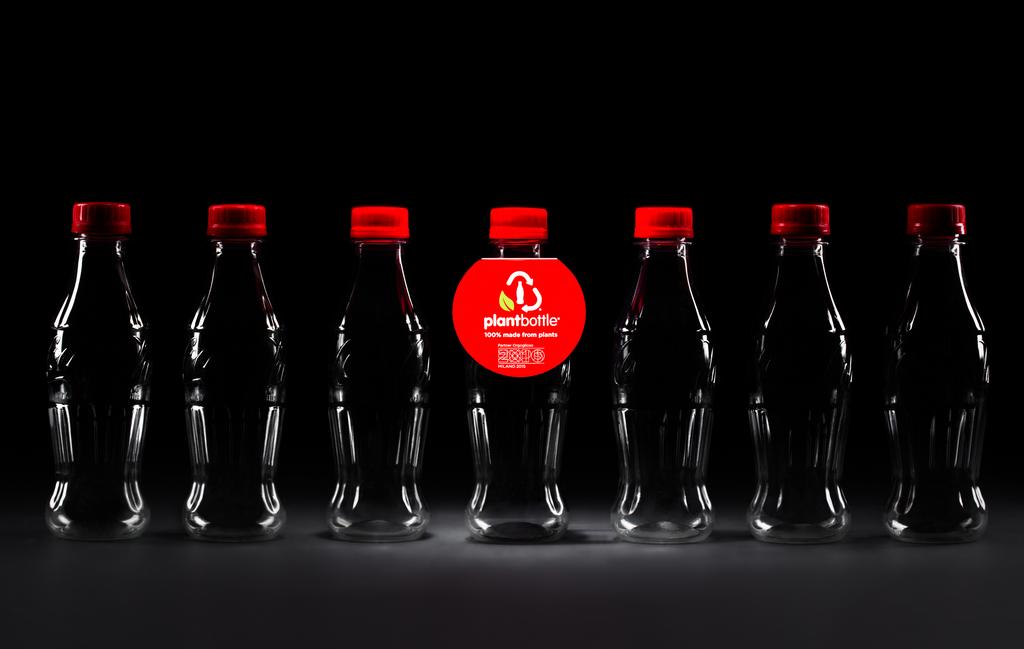 The Coca-Cola recently unveiled the world's first PET plastic bottle made only from plant materials. This happened at the World Expo in Milan, Italy.
The PlantBottle packaging project is Coca-Cola's vision on how to be able to deliver a more sustainable and responsible packaging alternative to the traditional bottle made mostly from fossil fuels and other non-renewable materials.
The bottle looks, functions and recycles just like any traditional PET bottle but is has a lighter environmental footprint. The technology is not limited to just Coca-Cola but can be used for other drinks like juice, tea and water and be made in any size.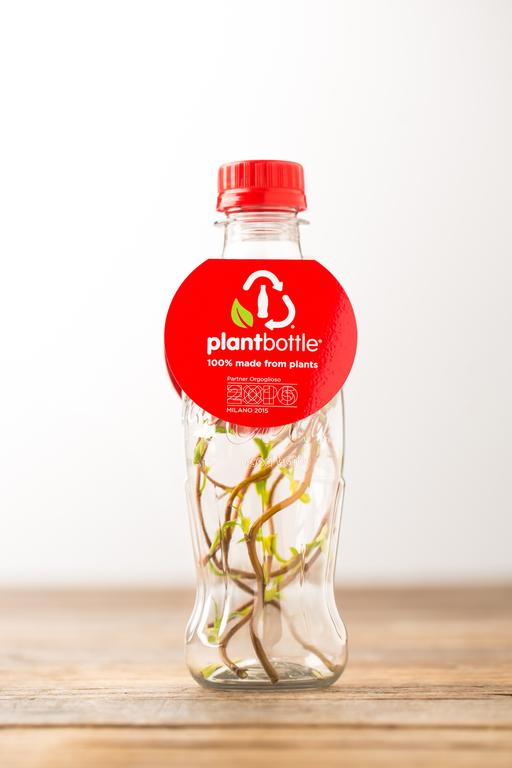 The material used in the bottles are sugarcane and leftover materials from sugarcane manufacturing processes.
But Coca-Cola are already using this technology in their regular bottles, since the launch in 2009 they have distributed their current version of the PlantBottle which consists of 30% plant based material in over 40 countries. By doing so it is estimated that they helped save the equivalent of 315,000 metric tons of carbon dioxide.
This is what Coca-Cola's Global Research and Development officer said about the new bottle.
"Today is a pioneering milestone within our Company's packaging portfolio. Our vision was to maximize game-changing technology, using responsibly sourced plant-based materials to create the globe's first fully recyclable PET plastic bottle made entirely from renewable materials. We are delighted to unveil the first bottles here at World Expo – a world-class exhibition where sustainable innovation is celebrated." – Nancy Quan, Coca-Cola.
The Coca-Cola Company plans to continue investment in its award-winning PlantBottle packaging.
About The Coca-Cola Company
The Coca-Cola Company (NYSE: KO) is the world's largest beverage company, refreshing consumers with more than 500 sparkling and still brands.  Led by Coca-Cola, one of the world's most valuable and recognizable brands, our Company's portfolio features 20 billion-dollar brands including Diet Coke, Fanta, Sprite, Coca-Cola Zero, vitaminwater, Powerade,Minute Maid, Simply, Georgia and Del Valle. Globally, we are the No. 1 provider of sparkling beverages, ready-to-drink coffees, and juices and juice drinks.  
Through the world's largest beverage distribution system, consumers in more than 200 countries enjoy our beverages at a rate of 1.9 billion servings a day.  With an enduring commitment to building sustainable communities, our Company is focused on initiatives that reduce our environmental footprint, support active, healthy living, create a safe, inclusive work environment for our associates, and enhance the economic development of the communities where we operate.  
Together with our bottling partners, we rank among the world's top 10 private employers with more than 700,000 system associates.  
For more information, visit Coca-Cola Journey at www.coca-colacompany.com, follow us on Twitter at twitter.com/CocaColaCo, visit our blog,Coca-Cola Unbottled, at www.coca-colablog.com or find us on LinkedIn at www.linkedin.com/company/the-coca-cola-company.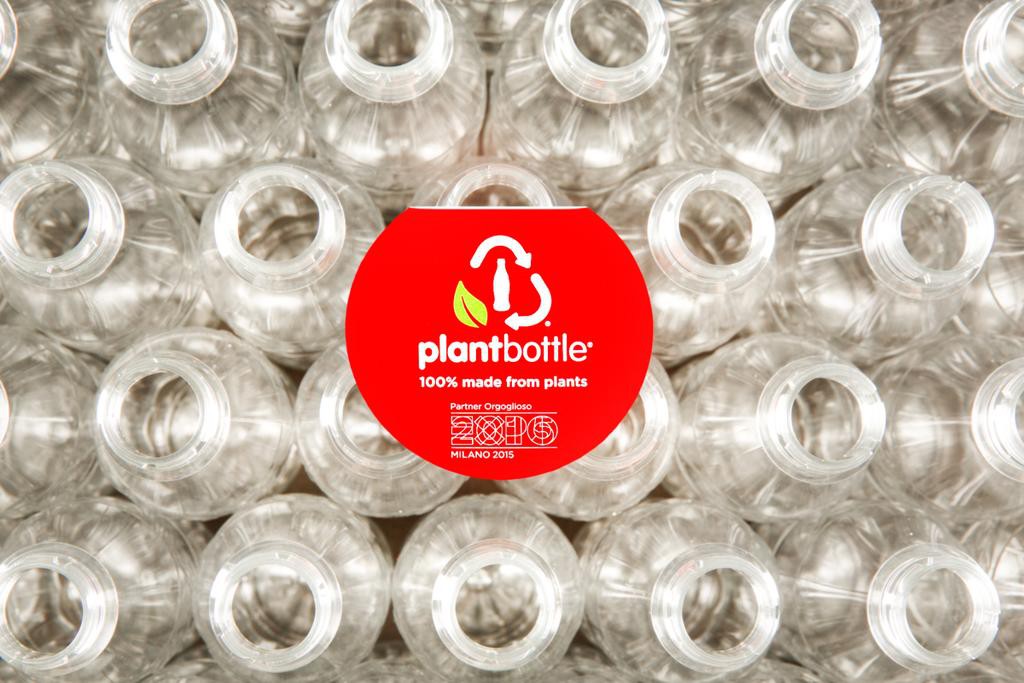 Tags: coca-cola, coke, food industry, food science, innovation, packaging, plants, plastic, usa