Cocktail Syrup Packaging Design With Drops in The Design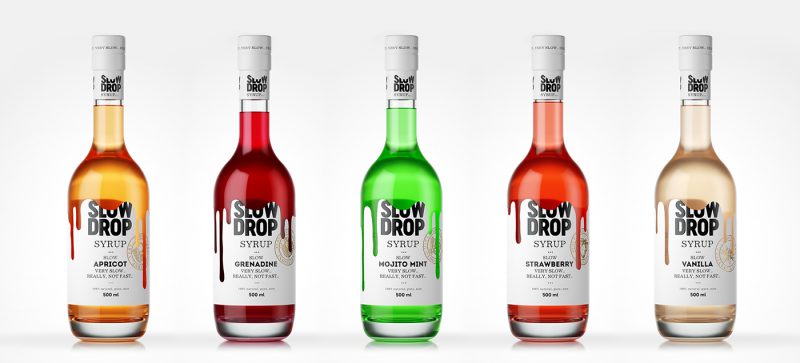 This cocktail syrup packaging is made for the brand Slow Drop, a range of cocktail syrups that will give your cocktail some great sweet flavor. It looks great too, let's check out the design.
This set of cocktail syrup packaging designs is made for the brand Slow Drop. Clever name since it really says how the syrup moves. The product is a cocktail syrup. Basically just sugar, water and any flavoring you can infuse with that. To check out some uses for it you browse through my collection of cocktails here.
But what I like about this is the packaging design. It looks great on the bar shelf and the drop in the label is a clever idea. Let's take a closer look.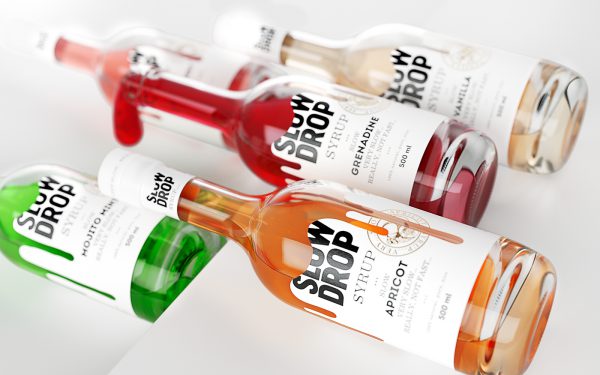 Cocktail Syrup Packaging Design
Behind this concept is Russian designer Stas Neretin. When he created the design he had two goals. Show the viscous nature of cocktail syrup and make the bottle part of the interior of any bar where you will find it.
The reason why is that while most liquor bottles often comes in great design the syrups and other drink ingredients rarely do. So why not create syrup bottles that look as good as those with the strong stuff?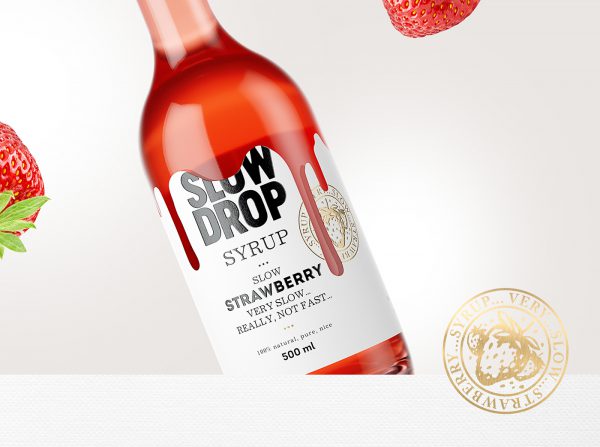 As you can see the idea have been executed perfectly. I've seen a few designs with this idea before but not one that is done in this great way. The syrups is also colored which creates a great contrast with the label. Great work.