Coconut Kahlua Ice Pop Cocktail – Instead of that ice coffee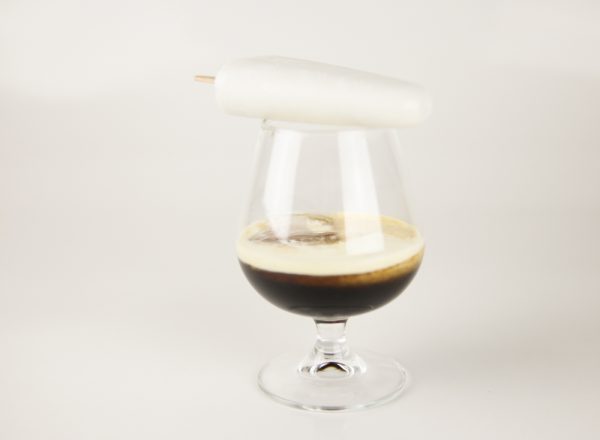 Try this drink after dinner or on a hot day. It's a Coconut Kahlua Ice Pop Cocktail, it combines coffee, ice pop, cream and dark rum all at once.
This Coconut Kahlua Ice Pop Cocktail have previously been featured here in a collection of Ice Pop Cocktails. So if things seem familiar you know why. I do like this one since it is a bit different from other ice pop cocktails. It's more of an after dinner cocktail with it creamy ice pop and coffee liqueur in it. But it will work nicely on a hot day or summer evening as well.
The recipe is fairly simple, coconut milk and simple syrup for the ice pop. The cocktail that goes with it is basically a Black Russian but with dark rum instead of vodka. I use the dark rum because I think it pairs better with the coconut.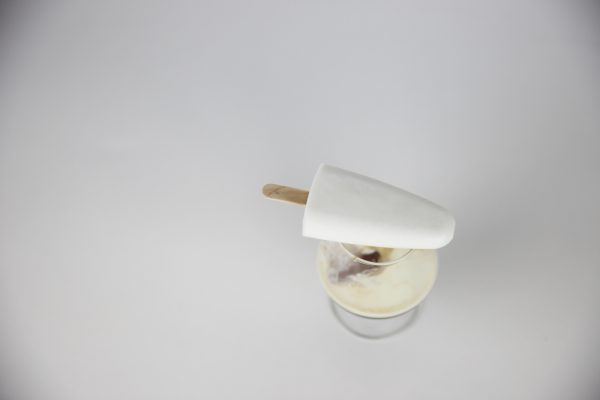 Coconut Ice Pop
1 part coconut milk
1 part simple syrup (1 part sugar + 1 part water)
Bring the water and sugar to a boil. Leave to cool. Then whisk in the coconut milk. Freeze.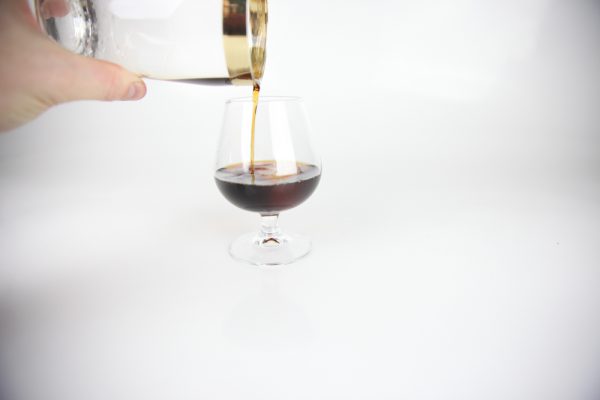 The Ice Pop Cocktail
1 coconut ice pop
1 oz / 3 cl Kahlua
1 oz / 3 cl dark rum
0.5 oz / 1.5 cl heavy cream
ice
1 big ice cube
glass
spoon
shaker or mixing glass
Add Kahlua and dark rum to the shaker with a few pieces of ice. Add the big ice cube to the glass. Stir the drink and then pour into the glass. Add the cream. Serve with the coconut ice pop.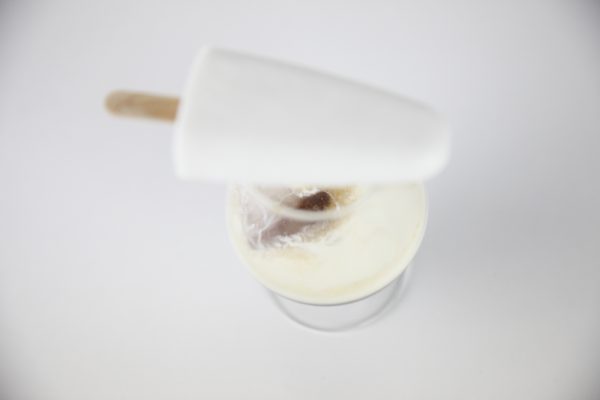 Drink Recipes at Ateriet
Making drinks is fun and I highly recommend trying some of my recipes out. Use them as a starting point to create new and fun stuff. Some of my drinks are classics with a twist, some a real classics and some are inventions of my own. You'll find them all here.