Cod Ceviche with Blood Orange and Chives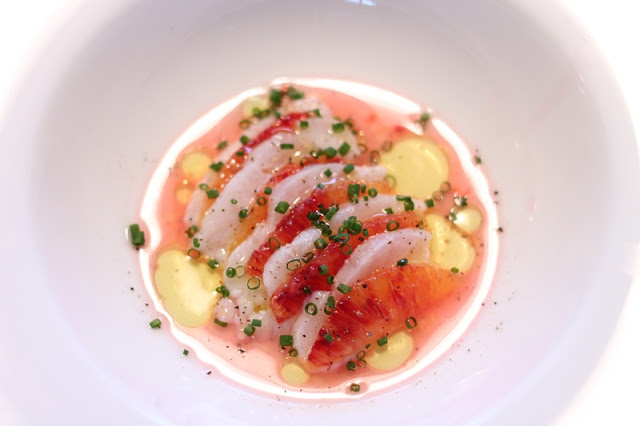 Try this great recipe for Cod Ceviche with Blood Orange and Chives, one of my favorite recipes ever.
This cod ceviche with blood orange and chives is one of my absolute favorites ever. I created in just a few minutes when I had some leftover cod loin that was planned for something else. I sliced some cod thin and marinated it and paired it with filets of blood orange, olive, oil, chives and some salt and pepper.
There is really not much to making this and that is one of the things I like about it but the flavors are clean, fresh and simply delicious. Now, you can use this recipe in many ways,you don't have to use cod and you don't have to use blood orange either.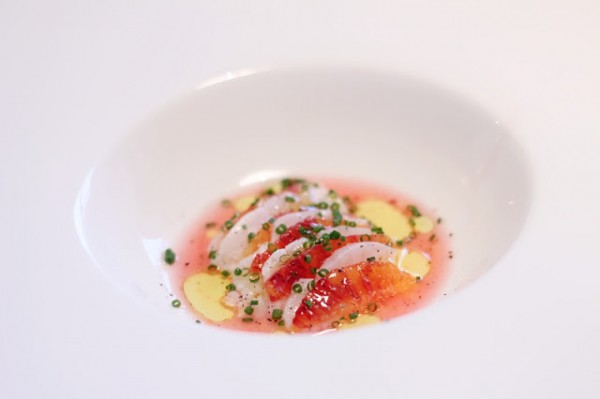 As a substitution for the cod you can try any firm white fish like turbot, halibut or even scallops. Instead of blood oranges you can use pink grapefruit. Now I don't usually tell my readers to change the recipe before you've even tried it but both fish and blood oranges can be hard to find during some parts of the year.
Cod Ceviche with Blood Orange and Chives
Serves 4 as an appetizer
200g / 7 oz fresh cod
2 blood oranges
2 limes
2 tbsp chopped chives
4 tsp olive oil
salt, pepper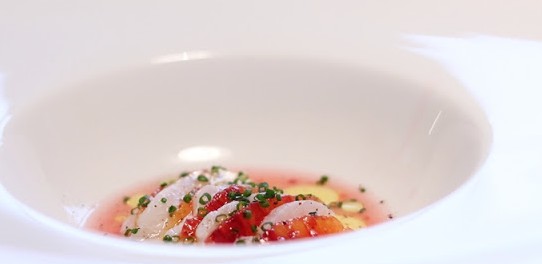 Slice the cod in thin slices and season with salt and fresh lime juice, let sit in fridge for twenty minutes. Cut out filés of the oranges, arrange slices of cod with orange as in the photos.
Squeeze some of the blood orange on top, slice the chives and add on the fish. Finally season with olive oil, salt and freshly ground pepper.