Coffee Alarm Clock – Check out The Barisieur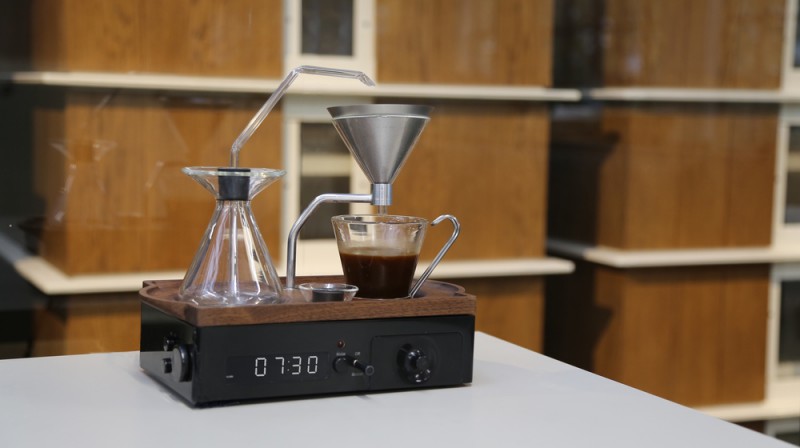 The most awesome alarm clock ever, check out the coffee alarm clock Barisieur. You can actually have coffee in bed with this clock.
This coffee alarm clock is called The Barisieur and was invented in 2014 by British industrial designer Joshua Renouf. The idea is as simple as great. You fill it up with water and coffee and set the time before you go to bed and you will wake up to the scent of fresh brewed coffee.
The Barisieur uses induction heating to heat the water which is then poured over the coffee to give you the morning start you need. Besides actually being useful the coffee alarm clock also looks great and would hold a spot in my home as a regular coffee maker on its own.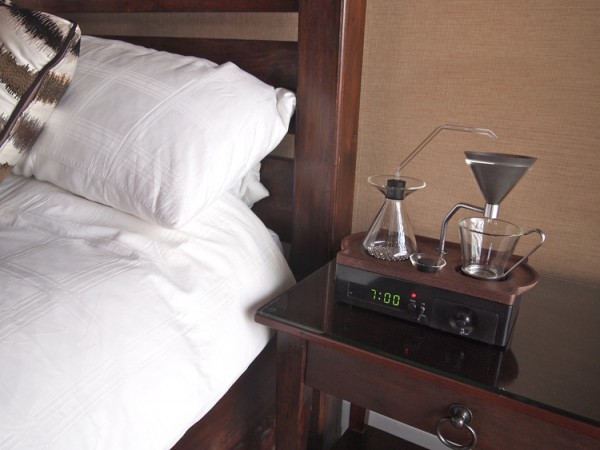 Now The Barisieur is not in production yet but is currently being funded at Kickstarter, the deadline is set on June 25th and the goal is to reach £380.000 which is quite high for a Kickstarter funding. As of now it is about halfway to its goal. So for a chance to get your hands on one that is where you should go.
For more about Joshua Renouf you can check out his website here.