A Coffee Cup With Feelings Gets a Hot Pour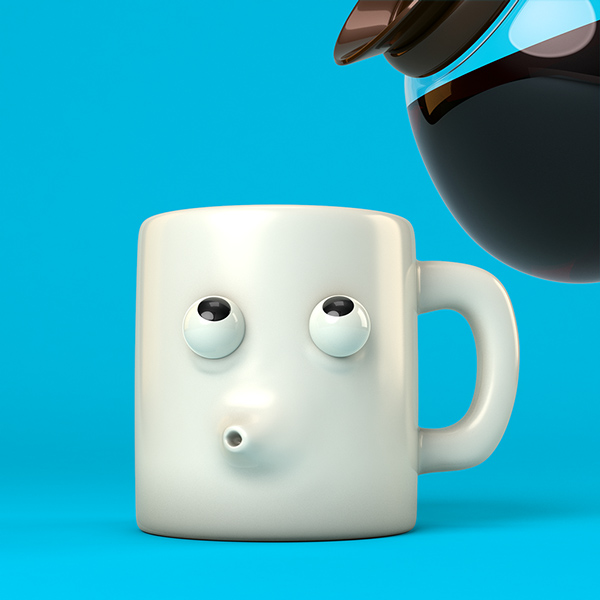 How would you feel if you were a coffee cup with feelings and people kept pouring hot coffee inside you? Not great I'm guessing, a British CGI-Studio took that idea and turned it into a few cool photos of how that might look. Check them out.
This cool little side project from British CGI-Studio MDA features a coffee cup with feelings. It starts with a happy and smiling and are awaiting some coffee to be poured into the cup. After the first drops of coffee the cup looks rather pleased but in the next picture, the cup gets burned by the hot coffee, really cute and fun picture series.
MDA are a British CGI production studio, they have over 25 years of experience in producing high artwork and animation for the entertainment and advertising industry.
For more great stuff about coffee, you can see how McDonald's makes fun of hipster coffee here. For other cool coffee cups, I have a full collection here.
On MDA's website, you can take a look at more of great stuff from MDA including some food-related stuff like chocolate ads so do make a visit.