Coffee Packaging With Strings – Verve Coffee Roasters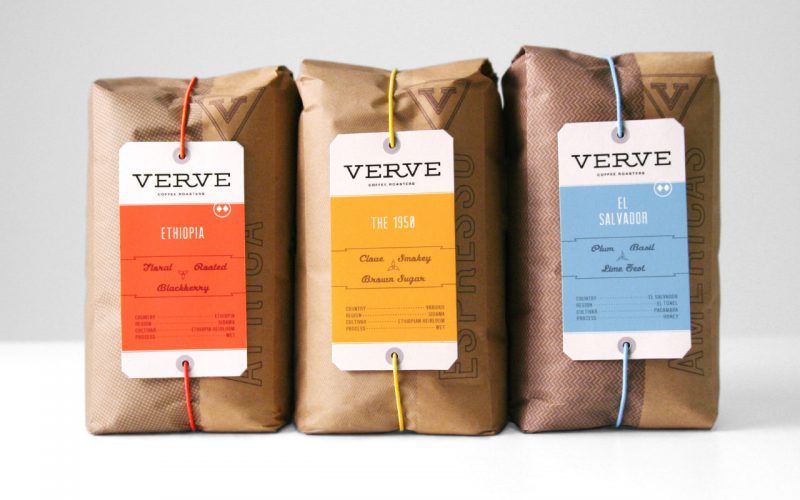 How do you make a simple craft bag of coffee looks great? You use a simple string, check out this Coffee Packaging With Strings for Verve Coffee Roasters.
This is so simple once you see it, a coffee packaging with strings. A simple brown craft bag that you often see coffee in. But instead of putting on a label there is a flexible string that holds the label wrapped around the bag of coffee beans instead. So clever, so simple, so great looking.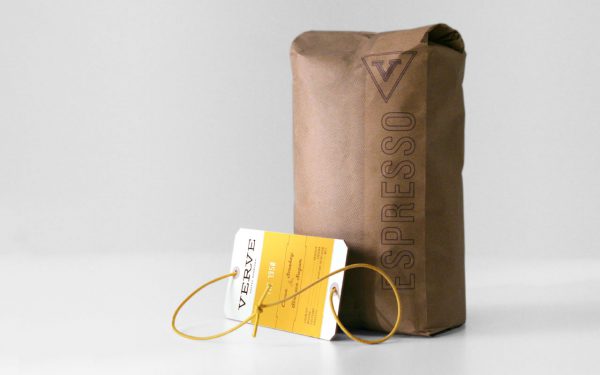 About the design
The design is made for Verve Coffee Roasters by Un Studio in San Francisco. For them the design was as for most people. They quickly figured out that they wanted to use the kraft coffee bags. They look great, people recognize them so they easily understands that it is coffee in the bags.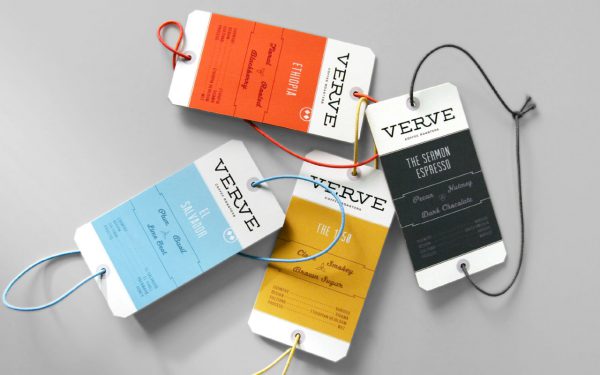 But how do you make those bags stand out?
Simple, at least once someone else made it. You tag the bags using colorful strings in various bright colors. Hopefully once you've had your coffee you will find other uses for the beautiful strings. If not you've at least had some great looking coffee at home.
For more great coffee packaging check out our full coverage here.