Amazing Coffee Paintings by Maria A Aristidou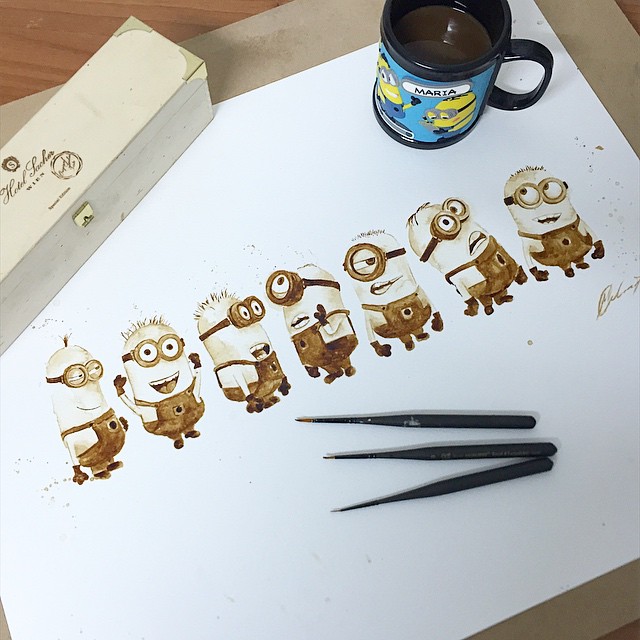 Coffee can be used for far more things than just boosting your energy. Like using it as color, check out the amazing coffee paintings by Maria A Aristidou. She combines coffee and pop culture in a great way.
Maria A Aristidou started painting with coffee by accidents but now this technique has grown into her main medium. She uses the same technique as her coffee paintings as she would if she would have used regular watercolors. Most of her paintings are of icons in popular culture like Minions, Star Wars, Super Mario and Game of Thrones.
To get different colors and textures she uses many different coffee brands and blends to get a palette of different coffee colors. Below you can see more of the great work by Maria A Aristidou and two clips where you can watch her complete two paintings. Really cool stuff.
If this coffee art is not enough you can check out more food art here and my full coffee coverage here. Make sure to check both out, who doesn't need more coffee.
You can follow Maria on Facebook and Instagram where she publishes her paintings on a regular basis.